Let's begin with the good news: The international community has taken unprecedented measures to respond to the humanitarian crises triggered by COVID-19.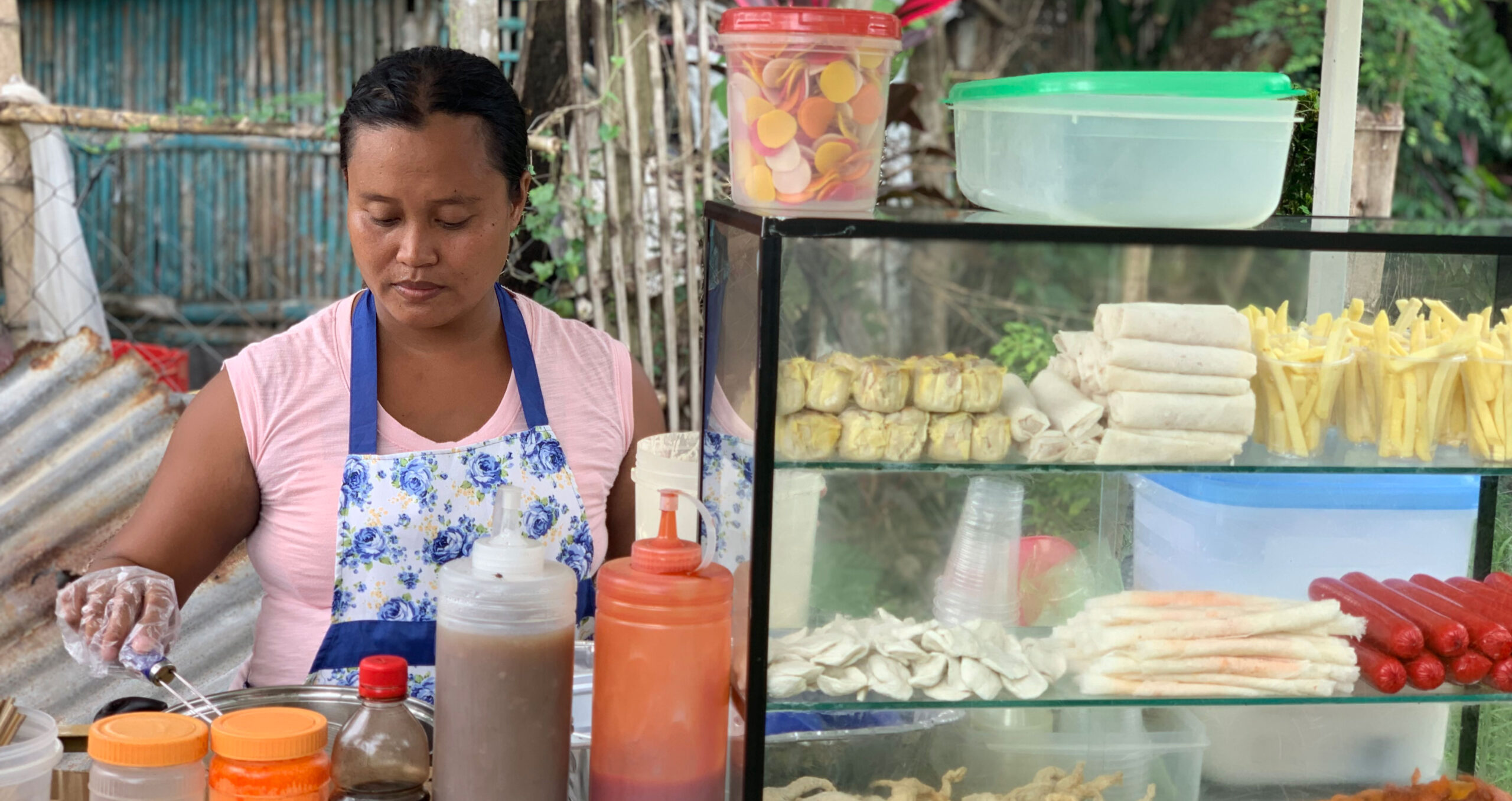 By Lindsay Coates
This piece was originally published here in NextBillion. It has been reposted below.
Since March 2020, 212 countries and territories have enacted over 1,100 social protection measures to mitigate harm from the pandemic for the most vulnerable people. Most governments recognize the urgency of an effective response and have taken proportionate fiscal measures, now estimated to total almost $12 trillion worldwide.
However, even these massive efforts may come up short. With the number of people suffering acute hunger set to double to 265 million people by year's end, and confirmed COVID-19 cases now exceeding 40 million, the scale of current responses is still not enough. And though the political will and finances to fund social safety nets exist at a global level, individual low- and middle-income countries face resource constraints. What's more, most of these recent social protection programs are reactive and short-term, and current international development assistance is insufficient. Many programs do not reach those most in need of support, nor do they address the long-term needs of people in extreme poverty.
What we need now is not a disconnected series of COVID-19 response measures, but instead comprehensive, universal social protection systems. Governments must invest in a robust emergency response, but approaches must be adaptable and inclusive – and they must prepare the most vulnerable populations for future economic, health or environmental shocks. Below, we'll discuss how the Graduation approach to poverty alleviation can play a role in helping these communities and their broader economies recover from the pandemic.
Improving targeting of people in extreme poverty through the Graduation approach
People in the most extreme states of poverty are both the most in need of social services and among the hardest groups to reach. Many low-income populations in the Global South are employed in the informal economy – including around 86% of workers in Africa and 68% in Asia. During COVID-19, governments have struggled to provide assistance to poor households without permanent addresses or national IDs.
Low-quality data on national poverty in many low-income countries makes identifying and targeting extremely poor people with government programs even more challenging. International Growth Centre research on social assistance programs in 123 countries found that even before the chaos of the pandemic struck, only 15% of the total population of low-income countries was protected by at least one social assistance program. And these programs do not target the poorest people: Only 21% of the poorest quintile within low-income countries are covered by social assistance at all.
For the first time since 1998, global poverty rates are rising. With almost 700 million people in extreme poverty worldwide and up to 150 million more predicted to fall back into extreme poverty by the end of 2021, it is urgent that governments adapt their social protection systems to target the most economically vulnerable populations. The Graduation approach, pioneered by BRAC in Bangladesh in 2002, is a viable pathway to improve these systems. Graduation is a sequenced set of interventions that addresses the needs of people in extreme poverty holistically by supporting participants with a productive asset transfer, skills training, consumption support, coaching and linkages to government services. By specifically targeting people in extreme poverty with a multi-step process tailored to local data, needs and capacity, Graduation helps bring previously unreachable populations into government safety nets.
The explicit focus of Graduation on the poorest segment of a country's population and its emphasis on localized, adaptive targeting makes it possible for governments to reach more people in dire need. This targeting process can involve the combined use of national registries (depending on data quality), proxy means testing and participatory community wealth ranking, with targeted verification surveys to minimize errors.
By leveraging data governments already have and combining it with self-identification, community participation and survey verification, the Graduation approach makes it possible to find those in extreme poverty. It is then possible to connect these extremely poor households to government services, improving the targeting of existing social protection programs. By collecting data on vulnerable populations through Graduation programming, governments can strengthen their emergency responses as well. For instance, in Bihar, India, the state government's Satat Jeevikoparjan Yojana Graduation program, supported by J-PAL South Asia, provided data on extremely poor households which has allowed the government to reach 39,000 people with phone surveys and cash transfers during the pandemic.
For an inclusive recovery from COVID-19, governments will need to identify and reach the most vulnerable – or we risk leaving millions more behind. Integrating the Graduation approach into existing social protection systems facilitates this effort, and uses delivery of emergency aid to build toward longer-term solutions. But this is only half the battle. To truly build back better, governments must also help people in extreme poverty prepare themselves for severe shocks before they happen.
Building resilient livelihoods during COVID-19: A case study from the Philippines
This pandemic has made the need to help the most vulnerable build resilient, sustainable, long-term livelihoods painfully clear. Market closures and lockdowns have brought much of the economic activity low-income households rely on for survival to a jarring halt. Shutdowns have led to lost income on a shocking scale, with nearly half of the 3.3 billion workers worldwide at risk of losing their livelihoods. In the third quarter of 2020 alone, the International Labour Organization projects a 12.1% loss in global working hours – the equivalent of 345 million full-time jobs.
This loss of livelihoods – combined with social safety nets which often exclude the poorest people – has sent millions to the brink of starvation. The UN World Food Programme has warned that nearly 265 million people are at risk of facing severe food shortages and starvation by the end of the year, almost twice the number of people suffering from food insecurity before the pandemic, because of income and remittance losses. Economic inclusion for extremely poor people which builds shock-resistant livelihoods and resilience is more than a matter of finances – it is a matter of survival.
The Graduation approach includes several unique mechanisms which prepare participants to better weather crises on all scales, from personal disasters to global catastrophes. We can see how Graduation has increased resilience through the case study of how the Philippines Department of Labor and Employment's Graduation program, in partnership with the Asian Development Bank and with technical assistance from BRAC's Ultra-Poor Graduation Initiative, has adapted and supported participants during COVID-19.
Crucially, Graduation strengthens extremely poor households' economic resilience by providing training on asset diversification. Rather than relying on low-wage informal labor, participants are guided through the process of setting up multiple streams of income from diverse agricultural and commercial activities. When one income source fails, they have others to fall back on. As of July 2020, 76% of participants in the Philippines were able to continue earning an income even during lockdown through multiple means, including agricultural labor, selling fruits and vegetables, and producing and selling charcoal.
In addition to helping participants develop varied income streams, Graduation helps them create a buffer against shocks by increasing savings. Graduation coaches link them to local financial service providers and offer financial literacy training, encouraging saving and long-term planning. During COVID-19 lockdowns in the Philippines, 75% of participants used their savings to support their households, while only 20% took out loans. (For comparison purposes, at the start of the program, only 29% of participants reported having savings.)
Self-sufficiency in income and savings ensures that people in extreme poverty can provide for themselves to some extent, even during a crisis like COVID-19. Graduation also increases the effectiveness of existing social assistance programs by connecting previously excluded households to government services. In the Philippines, 96% of Graduation pilot participants received cash assistance from the national government. Graduation coaches are serving as an important linkage between participants and their local governments. If participants receive aid in the form of financial support from the government, the coaches record and track this information in order to build on the saving practices taught throughout the program. On average, cash assistance programs in lower-middle income countries reach less than 70% of the poorest quintile of the population, making this level of coverage particularly encouraging.
The path to a resilient recovery
The government-led Graduation program in the Philippines demonstrates the impact of correctly identifying people in severe need, connecting them to social protection systems, and helping them build shock-resistant livelihoods. The approach does more than improve access to emergency aid and provide for basic health and nutritional needs. It empowers participants to escape the poverty trap and become agents of change in their households and communities.
To mitigate economic disasters of this magnitude and prevent them from harming millions of the world's most vulnerable people, governments must strengthen existing social protection systems. Even the most generous programs are missing the people who need help the most. As a result, hundreds of millions of people globally are being left behind, and those that receive support often only get it after disaster has struck. Policymakers and the development community need to design better-targeted poverty eradication programs with a long-term focus that enable marginalized groups to become more resilient and self-sufficient. The Graduation approach provides a path to do that.
Lindsay Coates is Managing Director at BRAC's Ultra-Poor Graduation Initiative.
A set of rapid assessments on food and income security across ten countries reveals striking patterns
BRAC has conducted four rapid assessments on food and income security across ten countries in Africa and Asia during the COVID-19 pandemic. This webinar dives into the findings and shares how we can apply the learnings to enable the most vulnerable to recover from the impacts of the pandemic. The webinar features key BRAC leadership and staff; including Sajedul Hasan, Director of Humanitarian Programs; Ruth Okowa, Africa Regional Director; Kazi Eliza Islam, Associate Director of Monitoring and Program Quality; and Dr. Munshi Sulaiman, Africa Regional Research Lead.
A new rapid assessment finds the vast majority of respondents are already experiencing a loss of income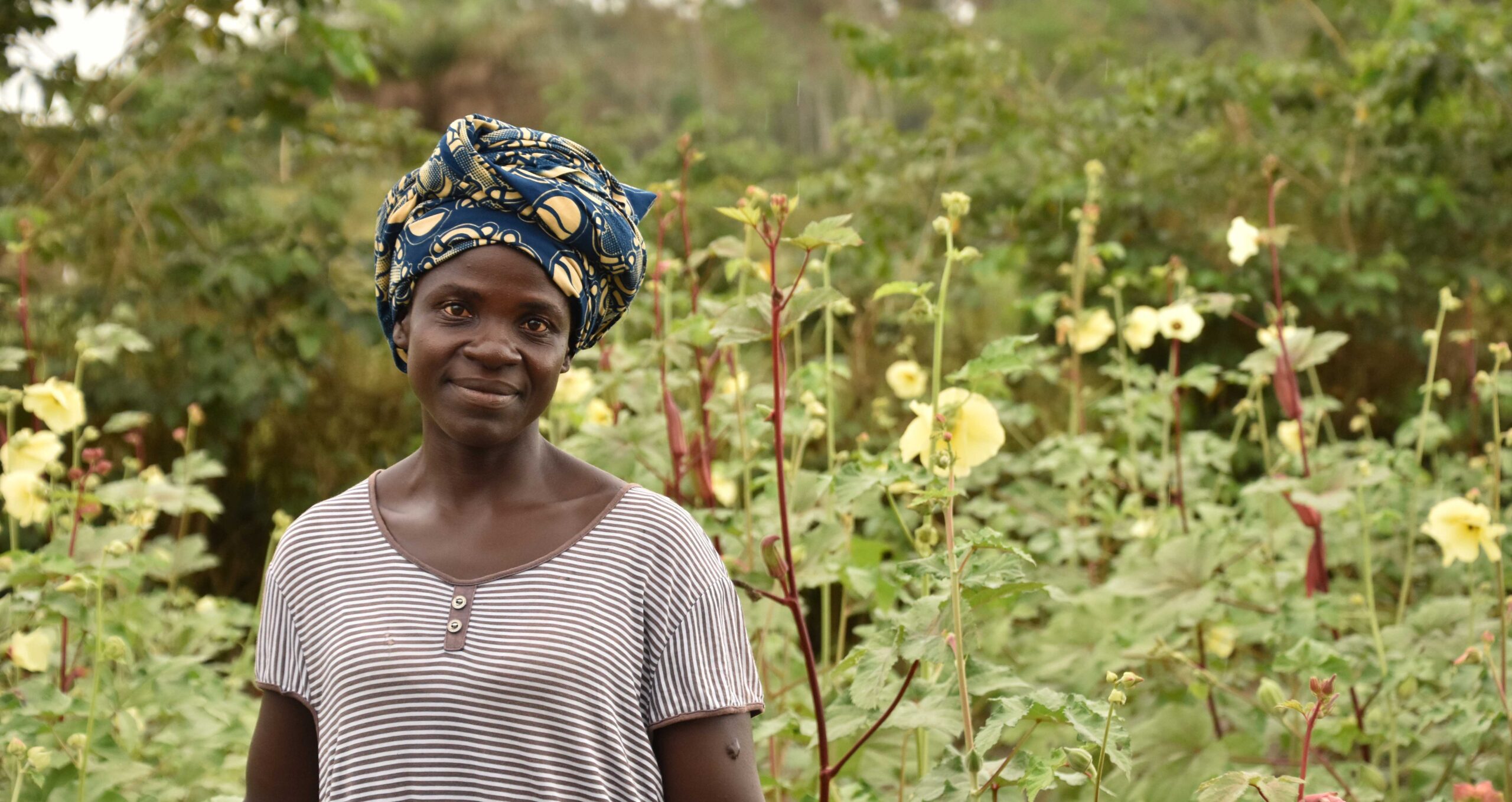 NEW YORK, NEW YORK — As COVID-19 reaches developing countries around the world, a rapid needs assessment conducted in response to the pandemic by BRAC, a global development and humanitarian organization, has found that vulnerable communities in eight countries across South Asia and sub-Saharan Africa are already decreasing the size and frequency of their meals in response to immediate economic hardships. With food insecurity already a looming issue for many of these countries and self-isolation impossible for millions, countries with limited public health infrastructure and fragile social safety systems are poised to be hit hardest.
The assessment found that respondents whose governments have ordered a total lockdown are faring worst of all, with farmers, small business owners, and day-laborers most affected. Coupled with a reported increase in food prices across the board, this led one in four respondents to report they do not expect to be able to cope if the current situation continues. BRAC is already supporting 100,000 low-income families in Bangladesh with emergency food assistance, but the report suggests the need is urgent across developing economies – including in Afghanistan, Liberia, Myanmar, Nepal, the Philippines, Sierra Leone, Tanzania, and Uganda – where social distancing is disrupting lives and livelihoods.
"As we have seen in past outbreaks and disasters, including the Ebola epidemic in West Africa, crises disproportionately impact the poorest and most vulnerable communities, specifically women and girls and people with disabilities," said Dr. Muhammad Musa, the Executive Director of BRAC International. "COVID-19 is no different. BRAC is committed to standing with these communities as they persevere through the pandemic and its effects. We are eager to work in tandem with national governments, private sector partners, local civil society organizations, and our peer organizations to ensure those facing immediate threats to their food security and economic stability can access the support and services they need."
BRAC is responding to the COVID-19 crisis across all 11 countries of operation to prevent further spread of the coronavirus, protect vulnerable people from economic shocks, and ensure the long-term health and wellbeing of the communities it serves. Over the last month, BRAC has reached more than 15 million people in Bangladesh with preventative health information and another half a million in 10 additional countries across South Asia and sub-Saharan Africa.
As a grassroots development organization, many BRAC programs rely on group-based community models. While much of this work has been constrained by self-quarantine orders, BRAC is retooling staff to support efforts to raise awareness about COVID-19. These staff have joined existing cadres of thousands of community health workers in Afghanistan, Bangladesh, Liberia, and Uganda. Together, they are implementing comprehensive health awareness campaigns that educate communities about the virus, combat misinformation, and mitigate social ostracization of the ill.
Increasingly, BRAC is utilizing technology for its ongoing response efforts. It is piloting interactive SMS messaging platforms in several South Asian and sub-Saharan African countries to disseminate COVID-19 messaging and, in Bangladesh, has developed an app that enables field staff and program participants to screen COVID-19 symptoms and provides recommendations and guidance on when to seek care. In many rural areas, however, connectivity remains a barrier to technology-based solutions.
Importantly, the assessment will enable BRAC to develop a real-time understanding of the needs and challenges facing vulnerable communities from the COVID-19 pandemic. It will continue to conduct follow up surveys on a regular basis to generate a longitudinal understanding as the crisis unfolds. As a knowledge leader, BRAC anticipates sharing this data with partners to prioritize providing targeted food security and income support for affected communities in addition to its comprehensive public health programming. It is actively developing new partnerships to tackle this pressing need.
Notes to the editor
About the assessment
BRAC carried out a rapid assessment of food and income security in late March to quickly generate information on how COVID-19 is affecting the communities it serves and inform its response. BRAC interviewed approximately 1,000 respondents for the assessment, which included field-level staff and volunteers as well as program participants, through phone interviews that followed a structured questionnaire. Interviews were conducted across eight of the 11 countries where BRAC operates development and humanitarian programs, including Afghanistan, Liberia, Myanmar, Nepal, the Philippines, Sierra Leone, Tanzania, and Uganda. Due to its small sample size, the findings of the assessment should not be considered representative of the entire population of each country.
About BRAC
BRAC is a global leader in developing and implementing cost-effective, evidence-based programs to assist the most marginalized people in extremely poor, conflict-prone, and post-disaster settings. These include initiatives in education, healthcare, microfinance, women and girls' empowerment, agriculture, human and legal rights, and more. BRAC's vision is a world free from all forms of exploitation and discrimination where everyone has the opportunity to realize their potential. In 2020, BRAC was named the number one NGO in the world by NGO Advisor for the fifth consecutive year. Founded in Bangladesh in 1972, BRAC currently operates in 11 countries in Asia and Africa, touching the lives of over 100 million people.
About BRAC USA
Based in New York, BRAC USA is the North American affiliate of BRAC. BRAC USA provides comprehensive support to BRAC around the world by raising awareness about its work to empower people living in poverty and mobilizing resources to support its programs. BRAC USA also works closely with its international counterparts to design and implement cost-effective and evidence-based poverty innovations worldwide. BRAC USA is an independent 501(c)(3) organization.
Media contact
BRAC USA
Sarah Allen
[email protected]