February 01, 2023
The silent killers sweeping the world: And a new initiative to tackle them
Dr. Morseda Chowdhury and Dr. Adam Schwartz outline a promising approach to tackle the silent killers sweeping the world.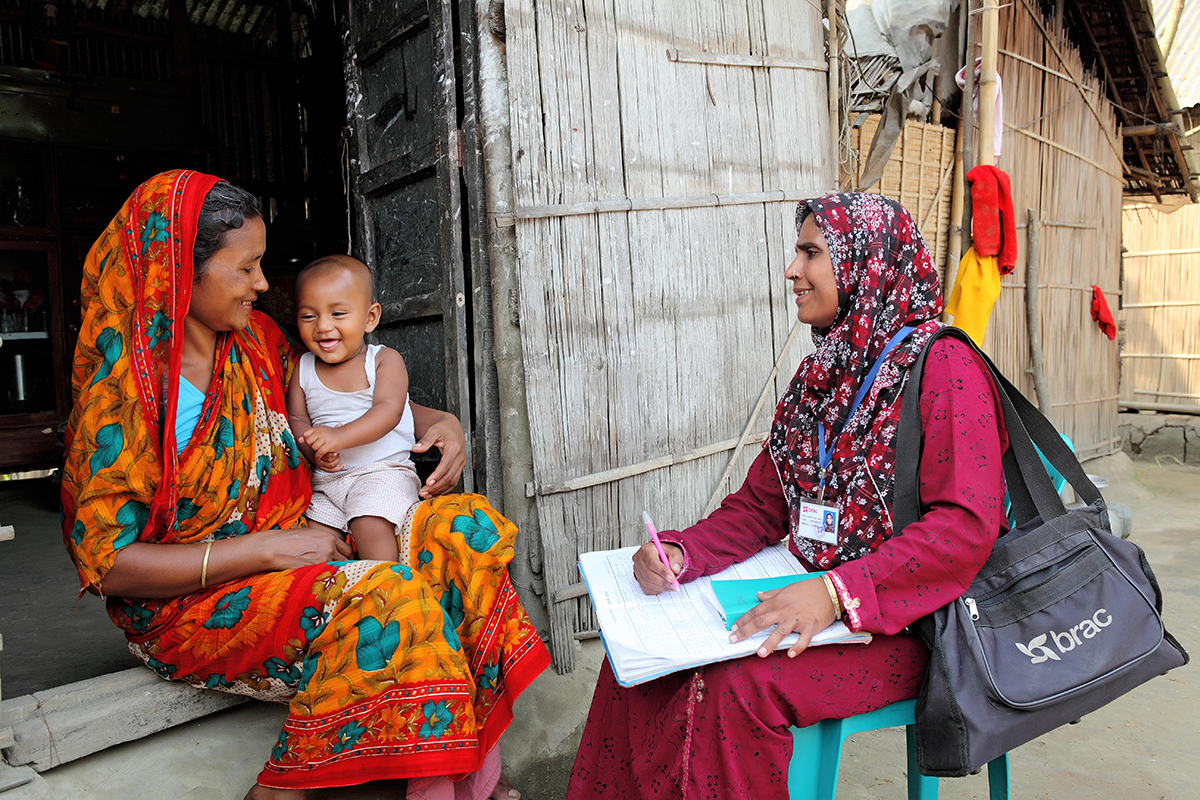 BY Dr. Morseda Chowdhury and Dr. Adam Schwartz
This piece was originally published in Progress Network.
Bangladesh is a public health success story. Experts laud it for its innovative treatment of pediatric diarrheal disease, while graduate students study the country's malaria control efforts. But for all the focus on infectious diseases, Bangladesh finds itself on the precipice of another epidemic, one that is no stranger to richer countries: noncommunicable diseases (NCDs).
The term NCDs is a catch-all consisting of conditions that are not transmissible between individuals, like lung disease, cancer, cardiovascular disease, diabetes, and hypertension. While each can have myriad causes, common culprits include unhealthy diets, lack of physical activity, alcohol, and tobacco.
Many of these conditions—which can be asymptomatic for years or even decades—go undiagnosed and untreated. When neglected, so-called "silent killers" such as diabetes and hypertension can lead to heart attacks, strokes, and other serious diseases that contribute to disability and deaths.
For years, NCDs were thought to be a problem of the highest-income countries. Today, however, they are some of the most frequent causes of death in low- and middle-income countries, with heart disease the number one killer in India and number two in Kenya. In Bangladesh, it is estimated that over 10 percent of adults have diabetes and almost 20 percent suffer from hypertension; many have both. These numbers are only expected to rise in the coming years, straining already fragile health systems.
NCD care strategies from high-income nations, however, cannot merely be replicated in lower-middle-income countries, because the healthcare infrastructure is so different. To address this need, our team at the Bangladesh-based international development organization BRAC, in partnership with Medtronic Foundation, leveraged local expertise to design and launch an innovative pilot program.
In many countries NCDs are treated by doctors in freestanding clinics, but this is not always feasible in lower-middle-income countries due to shortages of trained health care providers and overburdened clinics and hospitals. In order to effectively identify patients with diabetes and hypertension, BRAC realized immediately that we needed to complement facility-based care with community health workers, local women who receive basic training and ongoing support to bring door-to-door health care to those in their communities. The services they provide include education, screening, diagnosis and treatment of basic conditions, and referrals to other health providers for conditions they cannot treat themselves.
Starting in January of 2020, we established brick-and-mortar centers in selected communities that lacked formal access to NCD care and enrolled nearly 600 patients. The centers each employed doctors and paramedics to diagnose and treat patients with diabetes and hypertension, while also promoting a healthy lifestyle..
At the same time, we trained community health workers to visit patient homes to ensure they were taking and tolerating their treatment and making other necessary lifestyle changes. BRAC also organized local community support groups to build momentum around healthy diet and exercise habits.
A subset of enrolled patients was designated to receive medical devices, such as glucose meters and blood pressure machines, and visited more frequently by community health workers. Based on the data collected at home and the community health worker visits, these patients were able to make necessary changes to their treatment regimen at home and required fewer visits to the NCD centers.
The results of the pilot were outstanding, with 90 percent of diabetes patients and 88 percent of hypertension patients experiencing significant clinical improvement. Patients saw meaningful drops in blood pressure and blood sugar, with the majority of hypertension patients and almost half of diabetics reaching or surpassing their clinical targets for these values.
The results were also comparable for both the main cohort and the subset monitoring their conditions at home with the help of community health workers. This finding suggests that this project can be scaled in a way that relies less on scarce brick-and-mortar health facilities (and the professionals who work in them) and more on community health workers who can be trained cost-effectively in large numbers anywhere in the world. The involvement of community health workers also helps patients more effectively change their behavior and stick with long-term treatment protocols for NCDs, similar to directly observed therapy (DOT) approaches that have proven successful in addressing tuberculosis. Indeed, this may be a lesson even for high-income countries whose health systems struggle to accommodate the growing number of patients living with NCDs.
Bangladesh is one of dozens of countries facing an epidemic of NCDs, including some of the lowest-income countries in the world. These findings show that a cost-effective, community-based NCD treatment program can be successful in lower-middle-income countries.
With funding and support, these results can be replicated, adapted, and scaled throughout Bangladesh and other lower-middle-income countries. NCDs, of course, don't exist in isolation, and other healthcare challenges must also be addressed. But the more noise we make about silent killers, the more lives can be saved.
Dr. Morseda Chowdhury is Director of BRAC's Health, Nutrition, and Population Program. Dr. Adam Schwartz is Director of Health at BRAC USA.