April 22, 2020
Let there be light: Bringing light and opportunity to rural Tanzania
This Earth Day, we focus on the impact projects like WE SOLVE have had on both the planet and people living in poverty.

BY CHRIS LYNE
In this age of lockdowns and social distancing, it is easy to focus on the terrible impact COVID-19 is having on people. Development organizations and practitioners the world over are grappling with the challenge of creating opportunities and providing services for vulnerable communities without being able to leave their own home, let alone conduct field visits. However, in spite of this, it is vital that we focus on the progress we have made pre-COVID-19 and will continue to make in the future.
Today is Earth Day, an international celebration created to drive transformative change for people and the planet. A unique project in rural Tanzania has been doing just that.
That project is WE SOLVE, which stands for Women Entrepreneurship through the Solar Value chain for Economic development in Tanzania. WE SOLVE has been tackling the twin problems of limited employment and economic opportunities for women in rural Tanzania as well as limited access to clean energy.
It involves a unique global partnership between BRAC, Solar Sister, a nonprofit that trains and supports women to deliver clean energy to rural African communities, and Signify, a global company offering high quality, reliable, and safe lighting products.
The project has a simple yet effective methodology: Solar Sister recruits women entrepreneurs to sell clean energy products to their own and neighboring communities. Signify is, among other providers, ensuring that Solar Sister entrepreneurs have high-quality, energy-efficient, reliable, and safe lighting to sell. They then use BRAC's extensive microfinance network of over 200,000 clients as a customer base to sell the solar products. BRAC also supports clients with access to credit via a solar loan product to make the purchase more affordable if they do not have available cash.
The project, which started in 2018, has been funded for 4 years by Danida, Denmark's development cooperation, and the Signify Foundation. The pilot phase of the project targeted the Arusha region, which is home to Tanzania's nomadic Maasai and other communities. Many people here are 'off grid' and face life without light as soon as the sun sets, meaning that children cannot play or study and families are often dependent on fuel-powered resources to do their daily chores.
At its halfway point, the project has achieved remarkable success. BRAC recently conducted an annual survey report to explore its impact on the incomes and life chances of households in rural Arusha, comparing the baseline survey at the start of 2019 with data collected at the end of the year. The results are extremely encouraging.
Households spent on average 68% less on their energy per year because they used renewable solar lighting products instead of kerosene lamps, which are both expensive to run ($140 per year on average) and have damaging health impacts. The number of households reporting health issues due to the kerosene lamps more than halved with only 16% reporting relevant health problems.
The use of solar lights also had other benefits, with 64% of parents reporting improvements in children's academic performance, mostly due to solar lights making light available for longer so children could complete their homework at night.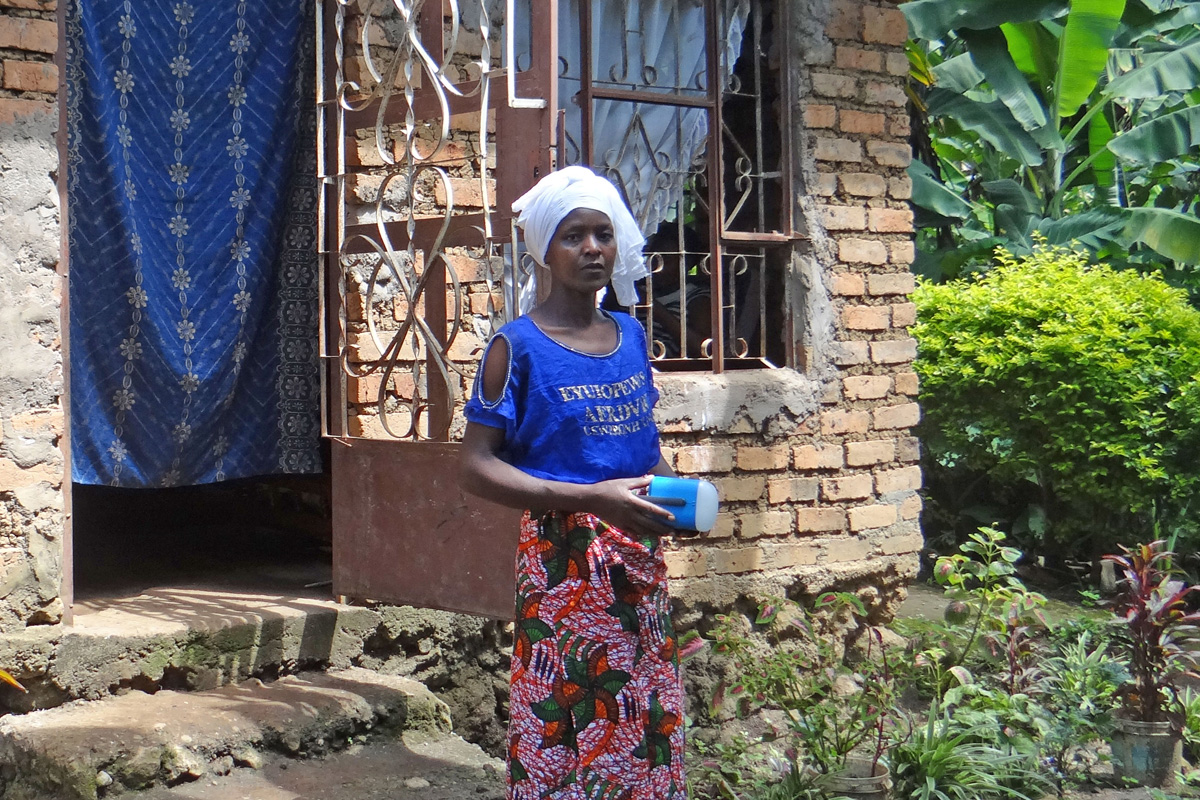 While gathering data for the annual survey, we spoke in detail to a number of clients to learn more about their stories. Elizabeth was one such person. She is a banana trader from Tengeru, a small market-town located in the foothills of Mount Meru. She took out a loan to purchase a solar lamp from a Solar Sister entrepreneur in early 2019.
"Since my family started living in this house in 1998, we had never had electricity. We had been using various types of kerosene lamps to take care of our lighting needs. I am a widow with four children; two are grown up, and two are still in school. The solar light has been very useful to my children, who are still going to school. Before, they used a kerosene lamp for studying at night.
"My son was recently blessed with a baby. Since we still did not have electricity in our home, I gifted my daughter-in-law the light to help with the baby, especially at night. My whole family has really benefited from this light. Even now, although we have managed to get electricity, the light is still very useful to use as a torch outside, or when the power goes out, and also in our bathroom outside that has no light."
Elizabeth has seen the many advantages of access to affordable clean energy: the women entrepreneurs selling the products are earning an income, and the planet is benefitting from an increase in the use of renewable energy products.
On this day of action for mother Earth, it's more vital than ever that we celebrate our success and look forward to more progress for communities like Tengeru in the future.
Chris Lyne is Advocacy and Communications Manager at BRAC UK.