March 08, 2021
International Women's Day 2021: Challenging Inequality
Every year on March 8, International Women's Day celebrates the achievements and potential of women.

By Elizabeth Wright
After a flood destroyed their land, Nurjahan and her husband left their home in southern Bangladesh with their four children and moved to the city in search of jobs. They lived in a single room in the slums without clean water.
Nurjahan was unable to complete her own education, but she and her husband were determined to do more for their children. "We made sure that they all went to school no matter what. We want our children to dream bigger than us," said Nurjahan.
Every year on March 8, International Women's Day celebrates the achievements and potential of women like Nurjahan. It is also a global rallying cry, urging us to challenge the deep-rooted inequalities that limit women's human rights, and rob them of dignity, safety, and the power to make basic decisions about their lives.
International Women's Day honors the lives of women and girls. But it is not only about women. Gender inequality is a problem for trans and non-binary people, for boys and men, and for all human beings who want to live in a more equal, just world.
Hard-won progress
The world has made huge strides to advance girls' education, maternal and child health, and women's participation in government and the labor force. Today, women and girls have a much better chance to live healthy, secure lives, and their rights are now protected by law in many countries.
More women are business owners and leaders than ever before. More women are using contraception, fewer women are dying from causes linked to pregnancy and childbirth, women are choosing to marry later, and more governments have enacted laws against child marriage.
We have much to celebrate. But the work is unfinished.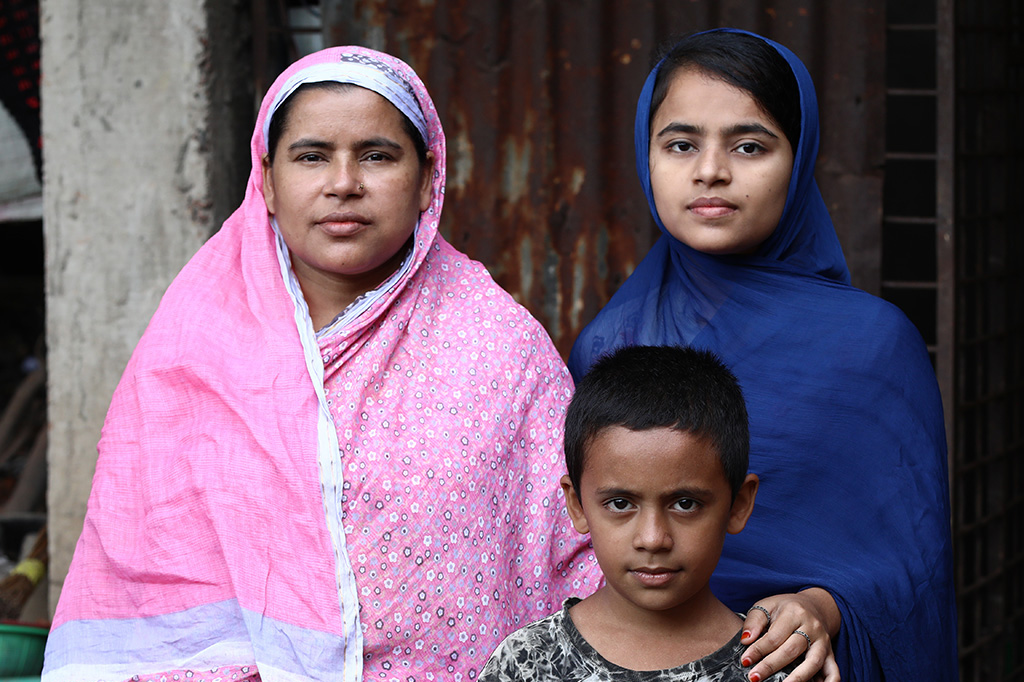 Nurjahan with two of her children.
Leaving no one behind
Inequality is now growing all over the world. According to the World Economic Forum, none of us—or our children—will live to see the end of the global gender gap; it may take nearly a century to get there. 
Women have been hit hardest—economically and socially—by COVID-19 and the climate crisis. The pandemic has led to a steep increase in child marriage and violence against women and girls. 
Sadly, in 2021, we still live in a world where:
Every year,

12 million girls

under the age of 18 become child brides.

In their lifetime,

30 percent

of women have experienced physical and/or sexual violence from a husband or partner. 

In 19 countries, the law explicitly requires women to obey their husbands; in 17 countries, married women are not allowed to travel outside of the home in the same way as married men. 

Women spend three times as much time doing unpaid care and domestic work as men do, limiting their opportunities for paid work and education.

More than

217 million women

who want to avoid pregnancy do not have access to safe contraception.
The power of women
Women are not only the worst affected by the pandemic—and by poverty in general—but they are also the most powerful drivers of recovery in their families and communities.
BRAC's work has shown that when women have opportunities and resources––such as access to financial services, health care, education, ownership of assets, skills training, support networks, and income from a paid job or through social protection—they have more influence in their households and more control over their futures. 
With this holistic support, women can lift their families out of poverty—and become agents of change in their lives and communities. Investing in women and girls powers long-lasting change that benefits everyone. 
Read more: Learn about how BRAC puts women first.
On International Women's Day in 2018, the year before he passed away, BRAC's founder, Sir Fazle Hasan Abed, said, "Men need to be saved from patriarchy just as much as women. If we are able to defeat patriarchy, both women and men will gain."
All of BRAC's programs aim to empower women and girls, and our gender justice and diversity work specifically prioritizes:
ending violence against women and girls

challenging discriminatory social norms

increasing women's participation in paid work and the public domain

ensuring workplace safety and equality

working with men and boys to bring about gender transformative change

advocating for women's rights at the national policy level.
Achieving gender equality is among BRAC's top commitments. We will continue to fight against anything that stands in the way of women's development, holds women back, deprives them of their rights, or damages their self-esteem or self-respect.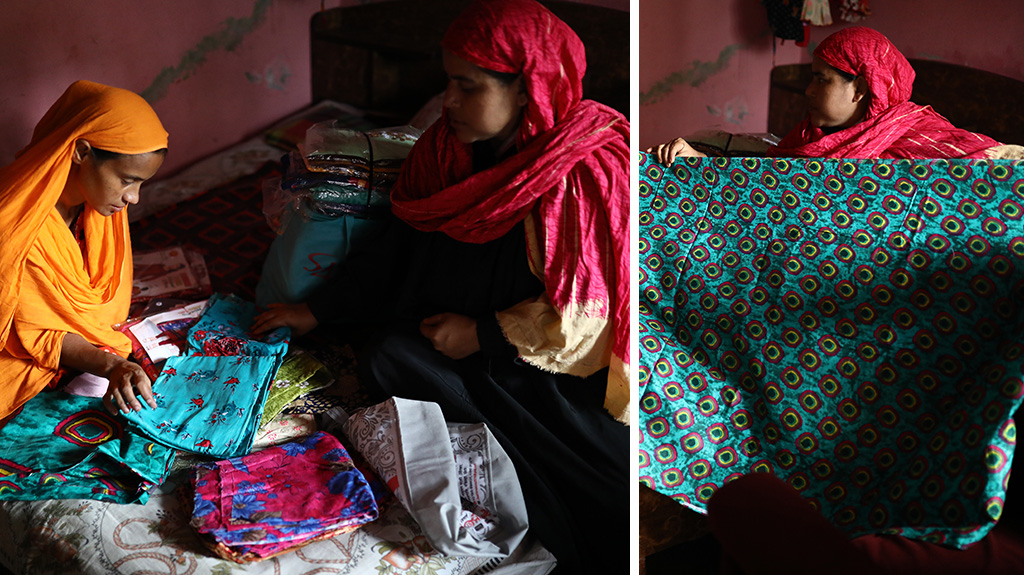 Nurjahan buys and sells fabric as part of her small business.
Nurjahan's story
In 2016, Nurjahan became involved in BRAC's Ultra-Poor Graduation program. She was given coaching and mentorship, seed capital, and financial and business training. She started a small business selling beauty products. As she began earning profits and gaining confidence, she expanded and began selling fabric.
Today, she is a blooming entrepreneur. She is saving money every month, and she was able to move her family into a brick house with two rooms. Nurjahan's eldest daughter is completing her undergraduate studies. And her three sons are all good students in school.
"I also plan on buying land in our village back home," she said. "I want to rebuild the home we lost to the river."
Nurjahan is living proof that investing in women unlocks their tremendous power to overcome setbacks, surpass expectations, and become leaders at home and in the workforce.
Help us champion women like Nurjahan.
Elizabeth Wright is Director of Communications at BRAC USA.
Join the conversation! Tag @BRACworld and share what you #ChooseToChallenge on social media.