March 08, 2023
Women's History Month story series | Cultivating a better future: Lucy's Journey
Discover how a Liberian mother set her family on a path of economic stability.

BY BRIANA YUMBE
Editor's note: This story is the first in a series of stories celebrating the incredible triumphs of women that will be published throughout Women's History Month. This month, we will feature four inspiring stories of women from Liberia that were photographed by Alison Wright in 2022. Alison Wright was an acclaimed documentary photographer, author, and speaker, and a dear friend of BRAC. An inspiring woman herself, she was a champion for women's rights and opportunities around the world. This series is dedicated to her memory.
Empowering women and girls is crucial to eradicating widespread poverty. Women are more likely to invest their income into their families and communities, but they are less likely to receive an education or have an income-earning job.  Additionally, agricultural programs have led to the social mobility of numerous women across the continent. Hence, women and agriculture are an inextricable combination in addressing poverty in Africa.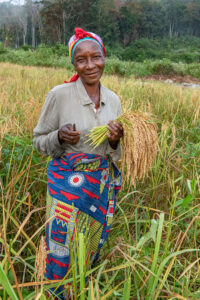 BRAC's agricultural training program equips farmers with the necessary tools to jumpstart their businesses. The program recruits and trains local leaders to provide onsite support, advice, and assistance to sell fresh produce to the surrounding community.
The BRAC farming training cooperative equips women like Lucy with the knowledge, practical training, skills, and equipment to attain economic security while meeting their community's needs in tandem. 
Lucy is a 41-year-old tenacious farmer who works in a rice field in Liberia. When she was in the 5th grade, she had to drop out of school as her family was unable to afford her education. 
Lucy eventually married her husband who farms rubber, cocoa, and palm for palm oil. He struggled to support their family as his yields alone were barely making enough to provide for their needs.
In 2021 after having two children who were 15 and 16 at the time, Lucy decided to join  BRAC's agricultural training program and farming cooperative. The program taught her how to pull rice, plant in lines, bundle rice, and plant a seedling nursery. All of which could help supplement her husband's income to comfortably meet her family's needs.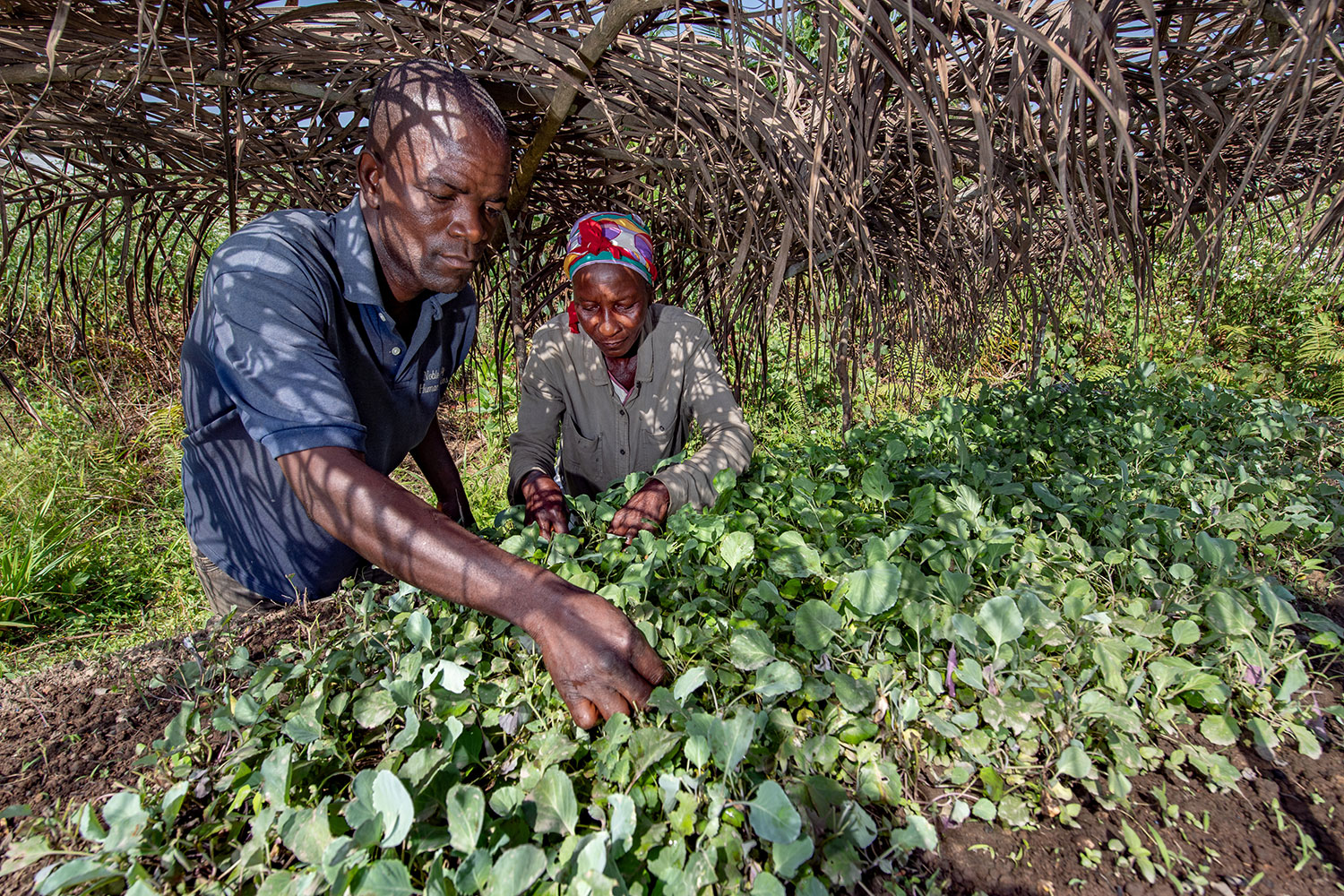 Lucy tends to raised beds of seedlings alongside a lead farmer from her cooperative.
As a current member of the farming cooperative, Lucy works alongside forty trained farmers and two lead farmers trained by BRAC. Lucy grows cabbage and rice and feels a great sense of accomplishment each harvest, and each Tuesday, she convenes with fellow farmers to sell bushels of fresh produce at the big Tuesday market. After the produce is sold, the whole community later gathers to split the dividends.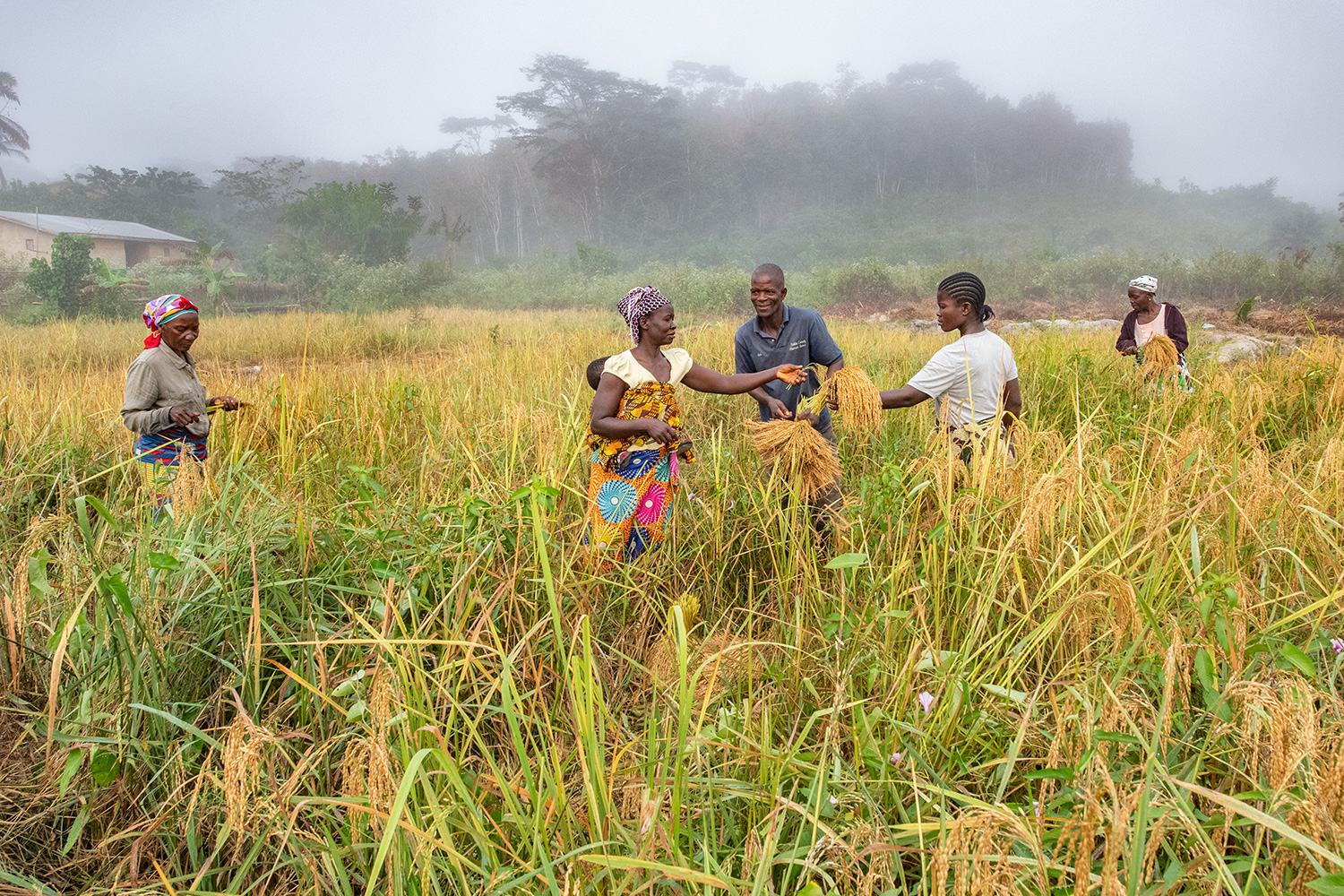 Lucy, left, harvests rice alongside other farmers in her cooperative.
On average, Lucy makes $200 each month and puts $7 away in a sou-sou club, an informal savings club arrangement between trusted community members. 
When asked about her involvement in the club, finances, and aspirations, Lucy shared, "My husband is not part of the coop. After food and clothing, I save some money and put some in the club.  When I get my share, I save it until the end of the year for the children's Christmas gifts, tools for the farm, and some food for the house." She added,  "I save some money to buy land that my husband and I will purchase together. " 
Lucy shared with us that her ultimate desire in life is to care for her children and give them a great education. "My parents taught me how to take care of my children, and to focus on educating them."
Lucy went on to speak about her own professional aspirations of expanding her business to yield more produce and receive more income that she can then invest into her family's future. Her professional aspirations included purchasing farming machinery such as a rice husking machine for the community and a cassava processing machine for the coop.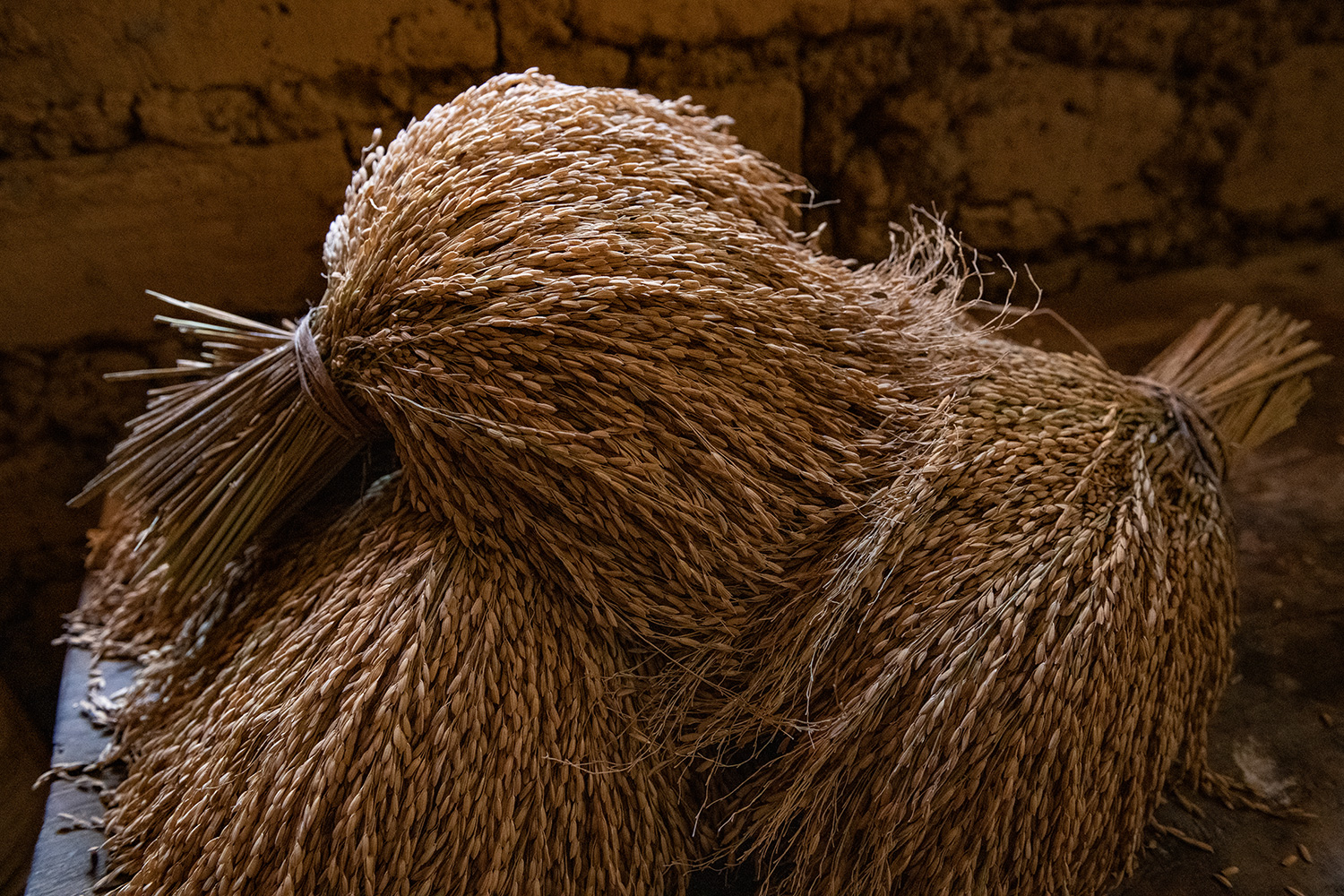 Bundles of rice from Lucy's co-op are bundled and dried after harvest.
Equipped with new skills and tools, Lucy is on a steady track to making her dreams a reality. She is able to provide for her family, invest in her family's future, and foster relationships with her community. 
Lucy's story is not an anomaly, it reflects what can be achieved and the aspirations women can aspire to when they are empowered and given the resources to succeed and actualize what was once their wildest dream. 
Briana Yumbe is Communications Intern at BRAC USA.
This International Women's Day, all donations will be doubled through our special match campaign. Give now to double your impact for women like Lucy.