December 21, 2020
Fighting extreme poverty during COVID-19: Two proven ways to build resilience in times of catastrophic disruption
BRAC developed two interventions that have proven effective in building resilience and meeting the needs of hard-to-reach populations.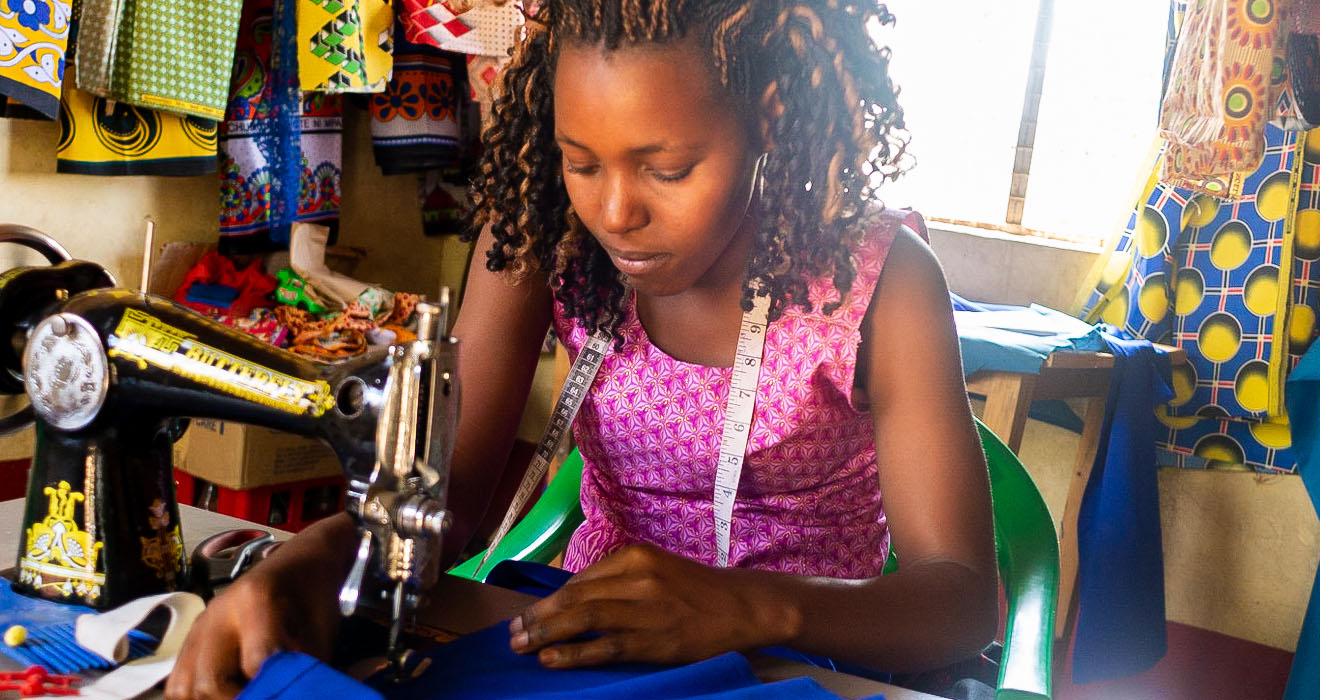 BY DR. MUHAMMAD MUSA
This piece was originally published in NextBillion. It has been reposted below.
All across the world, COVID-19 has disrupted everyday life. But while the pandemic's reach is global, its impact is more diversified and disproportionate. People living in extreme poverty, for instance, are most affected by the pandemic, which is exacerbating their already-limited access to food, clean water, steady income and public services – and often reducing their ability to practice social distancing. Before COVID-19 existed, the extreme poor already faced a range of issues inhibiting their economic advancement. Now, as a result of lockdowns to prevent the virus from spreading, those issues have increased in number and in size. According to recent World Bank estimates, the pandemic is causing a major economic shock that could unravel decades of progress on poverty alleviation and push more than 80 million into extreme poverty.
To make matters worse, experts predict multiple resurgences of COVID-19, diluting the effects of the immediate response and injecting increased uncertainty about how we will adapt to new outbreaks, as resources are already strained. If nothing else, the pandemic has highlighted the crucial importance of strengthening systems and building resilience across communities – particularly those living in extreme poverty who are most at risk during major shocks.
We urge governments and global development actors to design programs that will meet the immediate needs of the individuals and communities most affected, but also to invest in solutions that can help them withstand future crises. Responses need to be inclusive, adaptive and sustainable, especially if we can expect to see COVID-19 resurface (or other infectious diseases spread) in the months or years to come.
BRAC, an organization committed to reaching the most vulnerable and marginalized communities and helping them improve their lives, has developed two interventions that have proven effective at building resilience and meeting the multidimensional needs of those hard-to-reach populations: the Ultra-Poor Graduation approach and the Empowerment and Livelihood for Adolescents (ELA) program.
Resilience for the poorest households to withstand major shocks
The Graduation approach is a holistic, multi-faceted intervention designed to help people lift themselves from extreme poverty by providing them with the tools, skills and resources needed to overcome the challenges that keep them trapped in a state of destitution. In addition to providing assets such as livestock, the approach supports program participants with livelihood and financial skills training to make these assets productive; personal coaching to instill confidence and hope; basic health care for families, and more. It is adapted and tailored to meet the complex needs of the poorest within their local context. To date, BRAC has implemented and provided technical assistance on the adaptation of the Graduation approach in 14 different countries. In Bangladesh, where the Graduation approach was pioneered in 2002, BRAC has helped over 2 million households lift themselves from extreme poverty. Remarkably, studies show participants experience a continued increase in savings, income, education, self-esteem and hours of productive work that lasts for years after the program ends, and an internal study indicated that 95% of Bangladeshi households "graduate" from ultra-poverty after the successful completion of their participation in the program. By helping participating households build sustainable livelihoods and improve their situation, Graduation has enabled both current and former participants around the world to withstand major shocks.
When violence broke out in South Sudan in 2015, leading to national hyperinflation, a severe economic downturn and severe food shortages, participants who had recently joined BRAC's Graduation program in the country were 24% less likely to report being significantly affected by the conflict, and 38% less likely to report that they were unable to plant crops or invest in their businesses. Compared to other development program participants, they were also the only ones whose asset holdings – agriculture, livestock rearing and small trade business – did not fall over the course of the two-year program. A post-program study showed even greater positive impact for participants during this time of upheaval, with increases in average total consumption, asset value and savings. The South Sudanese women who were once the poorest people in their communities had become small business owners, able to withstand the country's economic volatility.
Resilience for adolescent girls in the midst of an epidemic 
BRAC's Empowerment and Livelihoods for Adolescents approach (ELA) has similarly demonstrated resilience-building impacts for women in the Global South. ELA is a multifaceted, holistic program that provides girls with the tools to unlock their potential through economic and social empowerment. Over the course of a year, participants meet a few times per week at community-based safe spaces where they sing, dance, play games and socialize with their peers. Guided by a peer mentor, the girls learn about topics including interpersonal skills, gender dynamics, sexual and reproductive health, gender-based violence, active citizenship, goal planning, financial literacy, and more. This education is complemented by training in career pathways, entrepreneurship, workforce readiness and demand-driven vocational trades. Girls over 18 can also access microloans to start their own small businesses. Together, these social and economic empowerment components prepare girls for lives as strong, adaptable and resilient adults who can navigate the adversities of poverty and conflict. An independent study of ELA in Uganda found that adolescent girls in treatment villages were almost 50% more likely to engage in income-generating activities, and reported nearly a two-thirds drop in early marriage and a one-third drop in teen pregnancy.
But perhaps more encouraging, some of ELA's positive outcomes seem to extend to contexts of conflict and disaster, revealing how the holistic approach builds resilience. In 2014, the Ebola epidemic in West Africa prompted quarantine measures to curb the spread of the virus. As schools closed, economic activity slowed and health resources were diverted to Ebola response, adolescent girls in vulnerable communities faced widespread negative impacts. In general, girls across West Africa were more likely to experience early marriage and pregnancy during that period, and when schools did reopen, many girls never returned. However, involvement in ELA mitigated some of these negative impacts. In Sierra Leone, girls who participated in the program were half as likely to drop out of school after the crisis as their peers, translating into improved literacy and numeracy. They also had improved business skills, attitudes towards gender roles and health knowledge, and in the communities most disrupted by Ebola, ELA participants were less likely to become pregnant at a young age than girls who were not involved in the program.
Looking ahead: Striving for sustainable progress in the fight against poverty 
As the COVID-19 crisis continues to evolve, looming uncertainties around the virus and its long-term impacts persist. And with these uncertainties come questions about how organizations can adapt current programs designed to build resilience in the face of disasters like this one. Because group meetings and ongoing support from mentors and coaches are critical components of resilience-building programs such as Graduation and ELA, it remains a challenge to provide ongoing support while ensuring the safety of participants and following recommendations from governments and public health experts. While remote or digital coaching and mentorship is a possibility we are exploring in some countries, many BRAC participants, who represent the most vulnerable, lack digital literacy and connectivity.
Nonetheless, COVID-19 has underscored the critical importance of programs that offer holistic programming and mentorship to build resilience in communities that are most vulnerable to shocks. As the international community faces the current pandemic and prepares for future crises that could jeopardize decades of progress, programs like these can help generate inclusive, sustainable gains in the fight against poverty.
Dr. Muhammad Musa is the Executive Director of BRAC International.