June 10, 2021
Global nonprofit organizations to launch initiative to comprehensively reduce their greenhouse gas emissions
The collective of organizations will measure and reduce their climate impact and chart a new path forward for climate accountability in the development sector.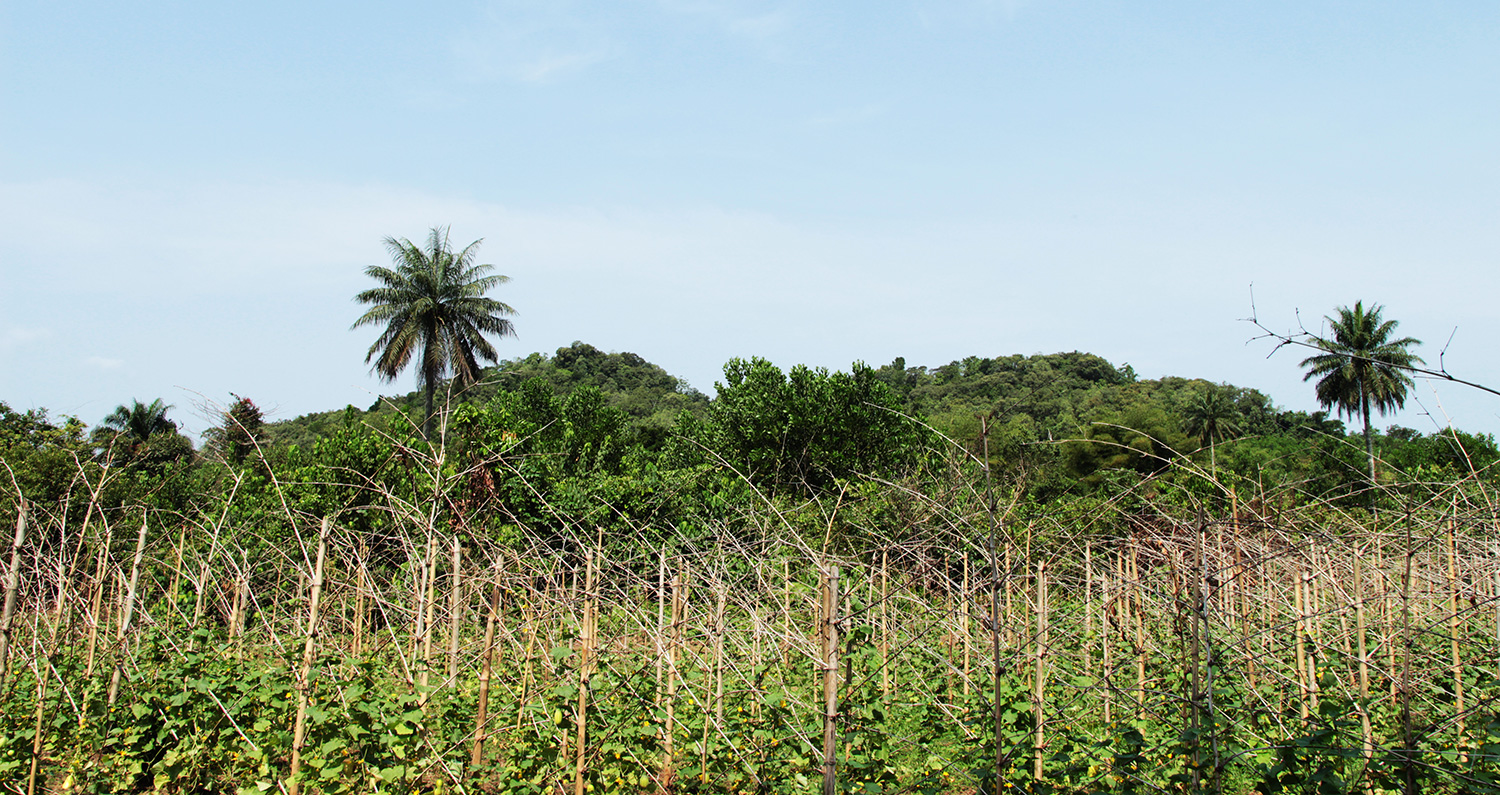 NEW YORK, USA — A collective of organizations including BRAC USA, the Clinton Health Access Initiative (CHAI), GiveDirectly, Integrate Health, Malaria No More, Partners In Health, and PIVOT today announced that they are forming a new and innovative initiative to measure and reduce their climate impact and chart a new path forward for climate accountability in the development sector. This initiative will be called Climate Accountability in Development.
Climate change poses a significant and growing threat to the well-being and prosperity of people worldwide, particularly those living in low- and middle-income countries, and has the potential to reverse decades of health and economic gains. The new collective is being formed with the understanding that in the course of their work to improve lives, global health and development organizations contribute to climate change through travel, office work, and the supply chains they use.
To help reduce these impacts, each organization will measure their carbon footprint every year and commit to reducing their emissions in a transparent and accountable manner. The collective will invest in a portfolio of high quality carbon mitigation and removal activities to address the emissions that cannot be eliminated. Measurement efforts are already underway.
The group will work together to identify best practices and facilitate learning around measuring greenhouse gas emissions and reducing travel and other carbon-heavy activities. Member organizations will commit to being transparent about their measurement, reduction, and mitigation efforts and will work to align with global climate efforts, like The Paris Agreement, while maintaining a steadfast commitment to delivering on their missions.
To broaden impact, the group aims to continue to grow its membership to additional organizations in the global health and development community, including both non-governmental organizations and donors.
With travel and other carbon-heavy activities disrupted by COVID-19, and the chance for a 'new' normal on the horizon, the organizations agree that now is an important moment to come together and take steps to reduce their collective carbon footprint.
"BRAC USA is thrilled to join this alliance and to do our part to reduce carbon emissions. We hope these efforts will encourage other organizations to join us in continuing the excellent climate change-related efforts our colleagues and communities have already been leading across the globe," said BRAC USA Chief Program Officer, Dan Stoner.
"Despite a strong desire to do so, few global health and international development organizations have made significant strides toward achieving net-zero emissions targets. There are technical barriers that have made it a challenge, such as how best to measure carbon emissions and how to reduce high emitting activities in the near term without negatively impacting core programmatic work. We hope to create a smooth path for organizations by providing a template for best practices, as well as opportunities for peer learning and mutual accountability," said Dr. Iain Barton, CHAI CEO.
"GiveDirectly believes all aid programs should conduct careful analysis of their efficacy. This requires open investigation of costs and impact, including impact on the climate. Development efforts often involve extensive travel, personnel, and computing power that contribute to global emissions. The developing world will bear most of the worst impact of a changing climate; efforts to bring them aid should not also contribute to the crisis. We're proud to be joining this alliance and eager to use the results of our impact report to further improve our operations. We owe it to our recipients, our donors, and our planet," said Joe Huston, GiveDirectly Managing Director.
"Addressing climate change is not an option for Integrate Health, nor is it separate from our mission. Climate justice is inextricably linked to the health and wellbeing of our staff and the communities we serve. Integrate Health is proud to model accountability for our carbon footprint and a collective commitment to advancing climate justice through the Coalition," said Jennifer Schechter, Co-Founder and CEO of Integrate Health.
"At PIVOT we have a commitment to both people and planet, understanding that the health of one is inextricably linked to the health of the other. We are excited to be part of this collective of organizations as we take the steps necessary to achieve carbon accountability for our organization," said PIVOT Executive Director, Tara Loyd.
Notes to the editor
About BRAC USA
Based in New York, BRAC USA is the North American affiliate of BRAC. BRAC USA provides comprehensive support to BRAC around the world by raising awareness about its work to empower people living in poverty and mobilizing resources to support its programs. BRAC USA also works closely with its international counterparts to design and implement cost-effective and evidence-based poverty innovations worldwide. BRAC USA is an independent 501(c)(3) organization.
About CHAI
The Clinton Health Access Initiative, Inc. (CHAI) is a global health organization committed to saving lives and reducing the burden of disease in low-and middle-income countries, while strengthening the capabilities of governments and the private sector in those countries to create and sustain high-quality health systems that can succeed without our assistance. Learn more at www.clintonhealthaccess.org.
About GiveDirectly
GiveDirectly is the first — and largest — nonprofit that lets donors like you send money directly to the world's poorest. In the last decade, GiveDirectly has delivered $400M+ to over 900,000 recipients across nine countries. We currently have operations in Morocco, Malawi, Kenya, Rwanda, Liberia, Togo, DRC, and the United States. We believe people living in poverty deserve the dignity to choose for themselves how best to improve their lives — cash enables that choice. Cash allows individuals to invest in what they need, instead of relying on aid organizations and donors thousands of miles away to choose for them. Our projects include humanitarian response, one-time transfers, and continued guaranteed income. Visit www.integratehealth.org.
About Integrate Health (IH)
The mission of Integrate Health (IH) is to make quality primary healthcare accessible to all. IH works alongside governments and the local community to implement and study an integrated approach to strengthening primary healthcare delivery in order to achieve universal health coverage. By integrating professional community health workers with improved care in public clinics, this approach creates a patient-centered health system that is accountable to the community and dramatically reduces mortality in severely resource-limited settings. Learn more at www.bracusa.org.
About Malaria No More
Malaria No More envisions a world where no one dies from a mosquito bite. More than a decade into our mission, our work has contributed to historic progress toward this goal. Now, we're mobilizing the political commitment, funding, and innovation required to achieve what would be one of the greatest humanitarian accomplishments – ending malaria within our generation. For more information,  www.malarianomore.org.
About Partners In Health (PIH)
Founded in Haiti in 1987, Partners In Health is a nonprofit social justice organization working to bring the benefits of modern medical science to those most in need. Some 30 years later, it now has a documented history of implementing effective health delivery models in partnership with governments and academic institutions around the world, providing high-quality care to millions of patients in 12 countries. Learn more at www.pih.org.
About PIVOT
FPIVOT is transforming Ifanadiana District into a model health system as a pathway to achieve Universal Health Coverage for Madagascar. Working at the invitation of Madagascar's Ministry of Public Health at all three levels of the public health system (community health workers, primary care centers, and the district hospital), PIVOT's integrated health and research activities are together establishing an evidence-driven, replicable model health district. Madagascar is among the most vulnerable countries to climate change in the world and Ifanadiana District includes the Ranomafana National Park, a UNESCO world heritage site, co-founded by PIVOT founding board members. By working in close partnership with the communities we serve, PIVOT centers the health of people and the planet for a future where the dignity of both are prioritized worldwide. Visit www.pivotworks.org.
Media contact
BRAC USA
Elizabeth Wright, Director of Communications
Clinton Health Access Initiative
Regan Lachapelle, Director of Communications
GiveDirectly
Tyler G Hall, Director of Communications
Integrate Health
Emily Bensen, Chief Partnership Officer
Partners In Health
Eric Hansen, Director of External Relations
PIVOT
Tara Loyd, Executive Director
Malaria No More
Kelly Willis, Managing Director, Strategic Initiatives