January 06, 2023
How millions of lives could be saved by closing the climate adaptation finance gap
How millions of lives could be saved by closing the climate adaptation finance gap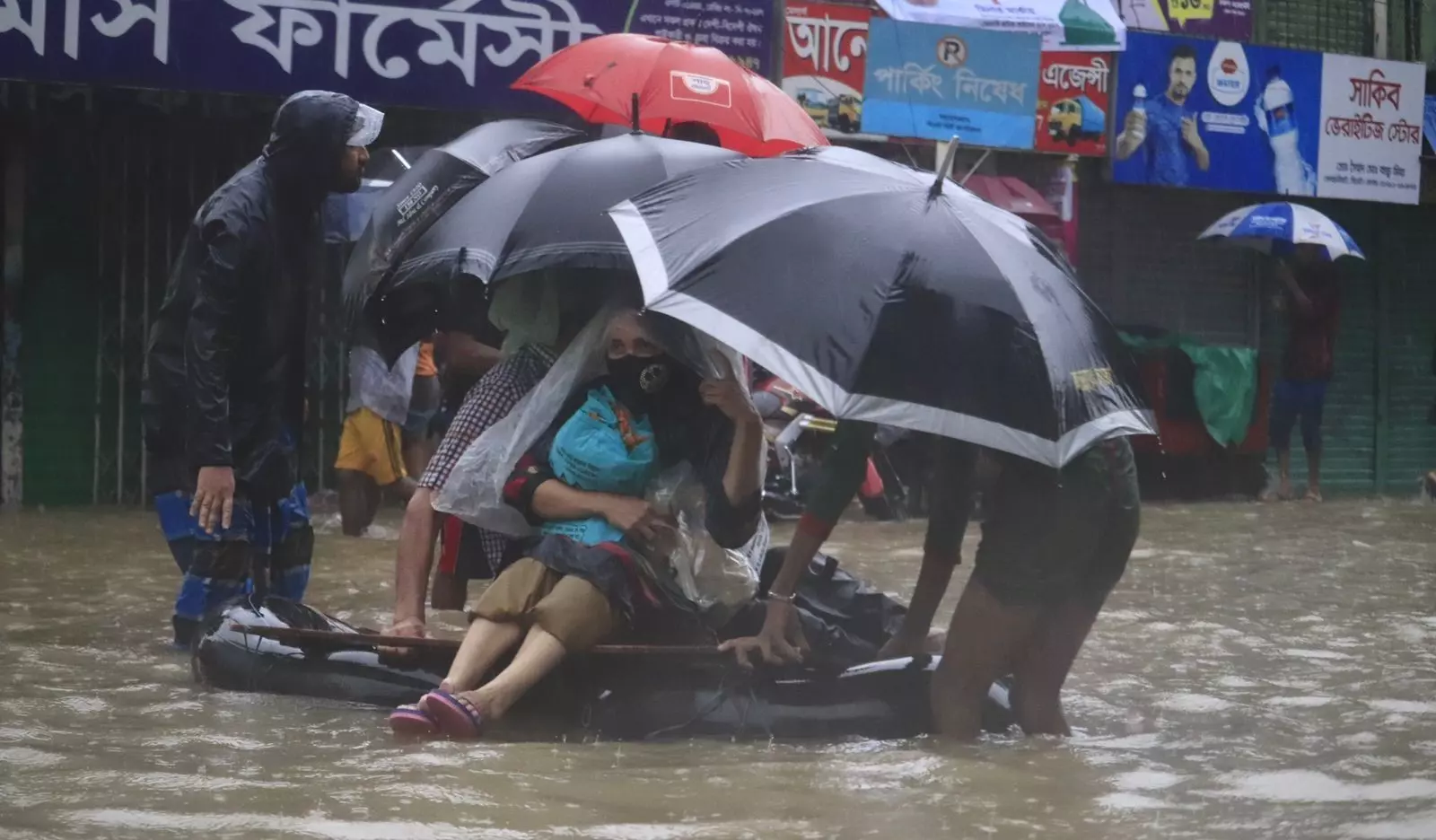 By Asif Saleh
This piece was originally published in woforum.org. It has been reposted below.
At the conclusion of COP27, the international climate conference in November, progress was declared when a historic agreement was reached to create a loss and damage fund, with no specified amount, donors or recipients. Yet even the hollowness of that agreement overshadowed the fact that nothing was done at all to address the urgent issue of climate adaptation.
It's an opportunity that the public and private sectors could pursue together: financing low-income countries to adapt to the climate crisis. It would save millions of lives and billions in disaster response, and slow climate migration in a world that now has over 100 million people displaced.
Climate adaptation is distinct from loss and damage, which refers to compensation for impacts already incurred, and mitigation, which refers to decarbonization efforts to reduce future impacts.
Climate adaptation efforts in Bangladesh
In my home country of Bangladesh, I see both the opportunity and the challenge first-hand, where torrential rains left 3 million people homeless this summer and 2,000 people a day migrate to Dhaka, the nation's capital, due to lost livelihoods. In Bangladesh, we have been creating, implementing, and testing locally-led climate adaptation initiatives for decades. We have the creativity, grit and innovation we need, but we face a climate crisis – imposed on us by the world's most developed countries – on a scale never seen before, and we do not have the funding to adapt to it on our own.
Just $20 billion of global climate finance funds went to climate adaptation projects in 2019. That is far below the $100 billion in climate finance that the world's richest nations pledged 13 years ago to reach by 2020, or what the IPCC estimates climate adaptation needs, reaching respectively $127 billion and $295 billion per year by 2030 and 2050 for developing countries alone. Finance is also too often not the type needed, with loans accounting for over 70% of public climate finance.
>>> WATCH: Ground zero of the climate crisis with Asif Saleh.
Even those funds are often inaccessible. The existing funding, which has been channeled through contributing higher-income countries and agencies such as the Green Climate Fund, UNDP, World Bank and Asian Development Bank, has been plagued with failures. Shortcomings include making the funds far too difficult to access for the most vulnerable low-income countries, so much so that it took years to get the first penny out of the funds. Now, only 10% have reached the intended, most vulnerable communities, and only 6% have supported locally-led approaches.
I have first-hand experience with this, as Executive Director of BRAC – one of the largest NGOs in the world and the only one of such scale based in the global south. Yet despite being headquartered in Bangladesh, a country considered ground-zero for climate change, BRAC has been unable, despite three years of trying, to access the funding needed to scale up locally-led climate adaptation solutions.
Climate adaptation solutions are cost-effective
Of the $379 trillion of global financial assets under management, just 1% would be needed to achieve all of the United Nations Sustainable Development Goals, and just 0.25% of that is needed to cover the climate adaptation gap. The world has the resources – we also have the solutions.
It costs $350, for instance, to provide safe drinking water to a household in Bangladesh for 20 years through a rainwater harvesting system with an inbuilt filtering mechanism. Just $8,000 is needed to build a climate-resilient house that doubles as a mini cyclone shelter, allowing people to stay in their own home, protect their livestock and also provide shelter to other members of the community in a crisis. It costs just $126,000 to run a climate adaptation clinic that supports 3,500 farmers for one year with climate adaptive agricultural inputs, techniques and services to adjust to changing conditions.
These solutions are not only cost-effective – they are low-risk and offer huge returns. For every $1 invested in climate adaptation, investors could see between $2 and $10 of net economic benefit, and more in some cases. Investing $1.8 trillion globally by 2030 could generate $7.1 trillion in return. Locally-led approaches are developed with the people whose lives are most directly affected by climate change and who know most about what is needed.
Scaling such approaches is where collaboration between the public and private sectors is greatly needed. Some existing collaborations highlight the potential.
Climate adaptation projects in action
The Safe Water for All project, a partnership between Grundfos, BRAC and companies and associations within Bangladesh's ready-made garment sector, funded by the Danish government, connects water entrepreneurs to water technology through a green climate financing mechanism by BRAC Bank.
The Climate Bridge Fund, created by BRAC with the support of the German government through KfW, is a €22 million fund supporting registered NGO organizations to implement projects that support people displaced by climate change in Bangladesh.
Climate-resilient, migrant-friendly secondary towns in Bangladesh are being piloted through a partnership with local government authorities, ICCCAD, SPARC and BRAC, with funding by FCDO through the Global Center on Adaptation.
A recent working paper from the World Resources Institute showcases 21 approaches and mechanisms advancing locally-led climate adaptation across the world. The Local Adaptation Champions Awards, organized by the Global Center on Adaptation and announced at COP27, showcased 20 examples of scalable locally-led climate adaptation covering everything from bringing the development and tourism sectors together in the Himalayas to using carbon credits to incentivize mangrove restoration in Tanzania.
We need to accelerate climate adaptation efforts
We have both a moral imperative and a clear economic case for supporting low-income countries to adapt to the climate crisis. Bringing the expertise and resources of the public and private sectors together, working with governments, could save millions of lives and billions in disaster response, and slow climate migration. Without it, what is happening in Bangladesh will happen to the rest of the world.
Asif Saleh is the Executive Director of BRAC. He is a writer, technologist and a social entrepreneur. He was a policy specialist for the Access to Information (A2i) Program at the Prime Minister's Office of Bangladesh. He was the Executive Director at Goldman Sachs and also worked for IBM, Glaxo Wellcome and Nortel. He is a Asia 21 Fellow of Asia Society and a Young Global Leader of World Economic Forum. He pursued his undergraduate studies from Stern School of Business at New York University.
Image Sakib Ahmed Mitu © BRAC, 2022.