August 12, 2021
International Youth Day 2021: Young people triumphing over adversity
This International Youth Day, BRAC celebrates the power of young people to transform their lives—and the world.

BY BRAC USA
August 12th marks International Youth Day, a day that celebrates the power and potential of young people.
Young people in low-income communities, especially those living in extreme poverty, hold tremendous potential. But, they face disproportionate risks and barriers that limit their success as they transition into adulthood.
Across Asia and Africa, young people—particularly girls and young women—face systemic inequities that limit their meaningful participation in education, employment, government, and social activities. They are more vulnerable to poverty and exploitation, and face limited job prospects. Early marriage, early pregnancy, gender-based violence, and harmful traditional practices limit the status of women and perpetuate cycles of social and economic marginalization.
As the world continues to reel from the COVID-19 pandemic, communities around the world still face heightened economic threats. Young people have been particularly affected by the pandemic, with more than 70 percent of youth affected by school closures and over 40 percent reporting a reduction in income. Globally, youth employment dropped by nearly nine percent, compared to less than four percent for adults, and young women have been disproportionately impacted.
Read more: Learn more about BRAC's youth empowerment programs.
All young people deserve the opportunity to reach their potential and have power over the decisions that shape their lives. BRAC's youth programs combine social empowerment, economic empowerment, and education and are designed to equip young people with the knowledge and tools to steer futures full of possibility. Now more than ever, we must prioritize investing in young people living in poverty. 
On International Youth Day, meet three resilient young women who are forging bright futures.
Ramita sparks light in her community
Ramita, an 18-year-old from Nepal, dropped out of school in the tenth grade, but she never lost her love of learning. She joined BRAC's electrician training program, in partnership with Signify, which trained her and other women to become lighting and electrical technicians.
Thanks to her training, Ramita has had a steady source of income throughout the pandemic. Her work has been in constant demand throughout her community, and she is observing safety measures such as handwashing, mask-wearing, and physical distancing to prevent the spread of COVID-19 while on the job.
Ramita is proud to be an electrician. It not only provides a steady source of income, but has also boosted her confidence. As a young woman working in a historically male-dominated trade, she has become an inspiration to other girls in her community.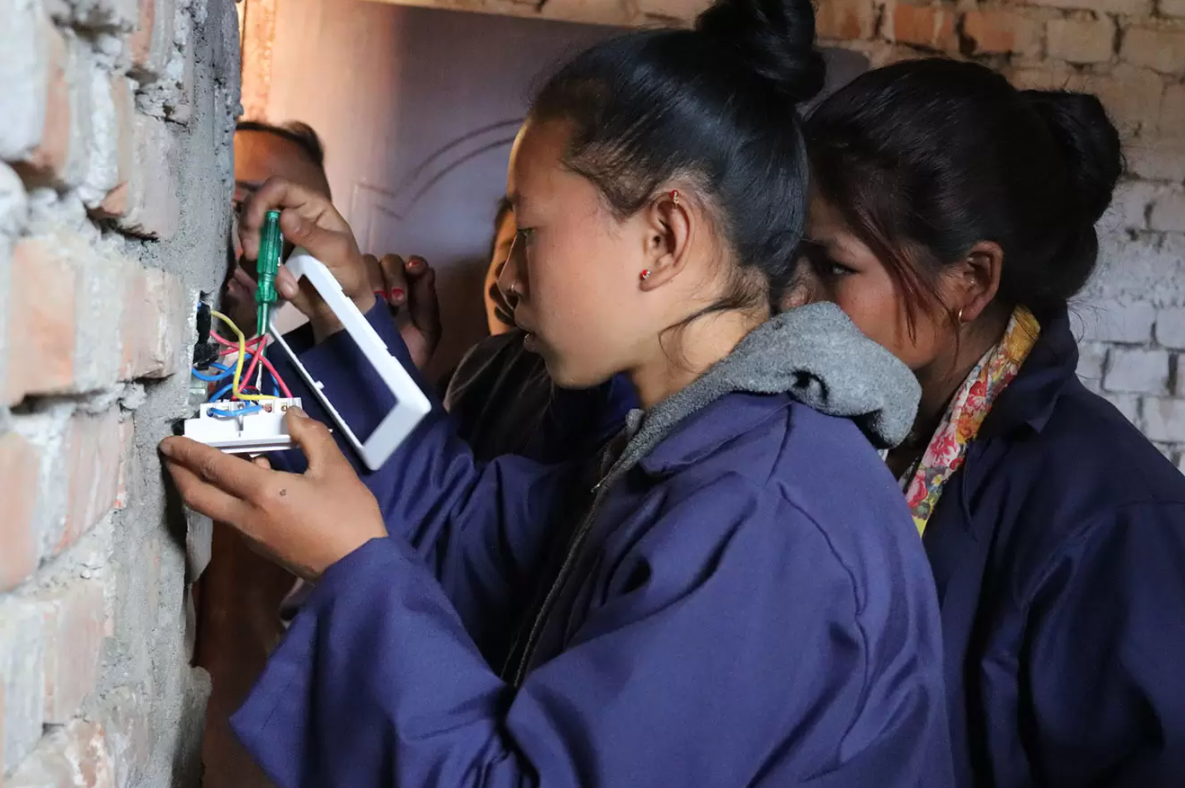 Ramita trains as a lighting and electrical technician.
Leonia builds skills for a digital world
Amid the pandemic, school and youth club closures sparked BRAC to find innovative ways to reach young people in Tanzania. Through mobile technology, BRAC delivered psychosocial support and training in life skills and sexual and reproductive health. We also provided virtual training to girls like Leonia to develop digital skills in designing websites, managing social media, database programming, coding, and cybersecurity.
"I am very thankful for the opportunity to learn," Leonia told us. "[The training] has helped me sharpen my focus on who I want to be in life. I aspire to be a graphic designer, as it is something that attracted my interest while I was learning in class."
Now, Leonia is looking forward to sharing her knowledge within her community, especially with other girls who lack access to learning opportunities.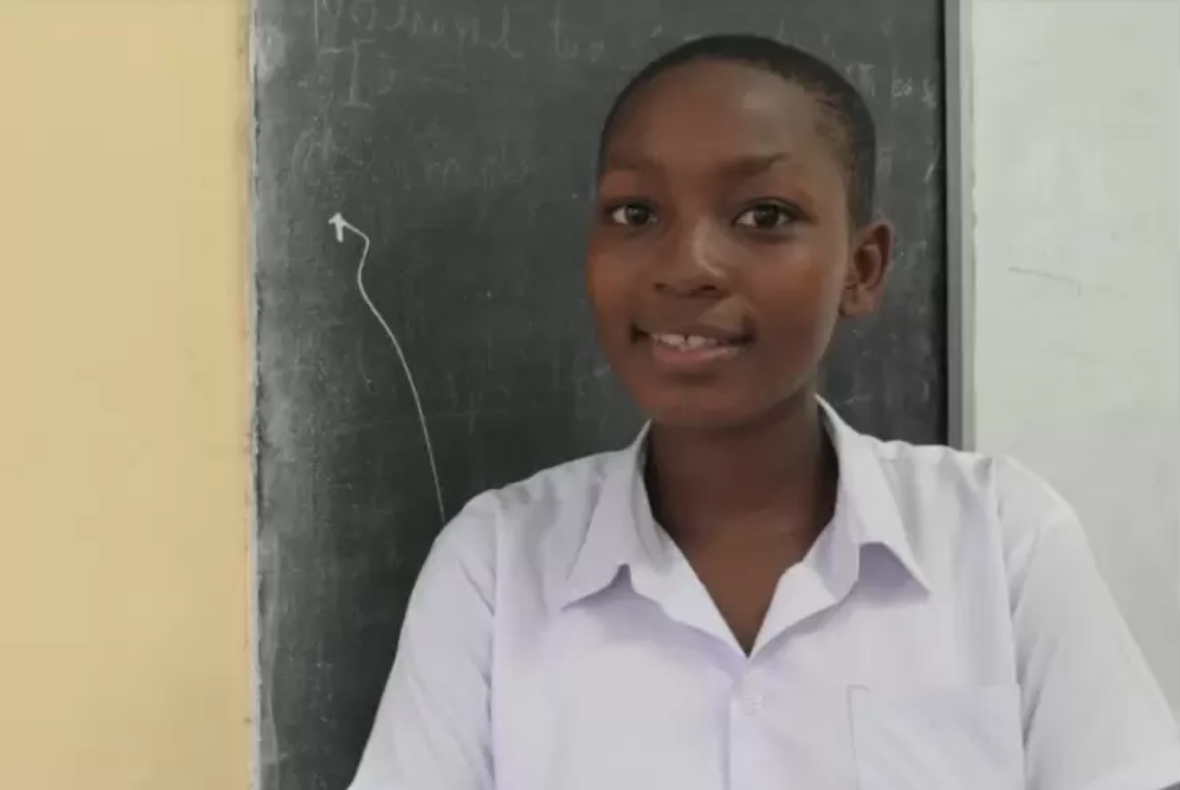 Leonia learned digital skills such as designing websites, managing social media, database programming, coding, and cybersecurity through BRAC.
Hajara weaves a vibrant future
After her mother passed away, Hajara was left with no money and limited options. Unable to afford school fees, she started working as a domestic cleaner at age 17. But when she was sexually assaulted, she became pregnant and did not know where to turn.
As a young single mother with no formal education, Hajara struggled to provide for her child. But when a friend told Hajara about BRAC, she realized she had an opportunity to forge a better future.
Through BRAC's youth empowerment program in Uganda, Hajara participated in training in life skills, reproductive health and family planning, and financial literacy. She also gained skills in knitting and received a knitting machine from BRAC.
Equipped with self belief, mentorship and support, and tools to succeed, Hajara has now built a successful knitting business that continues to thrive despite the pandemic.
"I can support myself and my child all on my own. Thanks to BRAC, my life is so much better than it was before."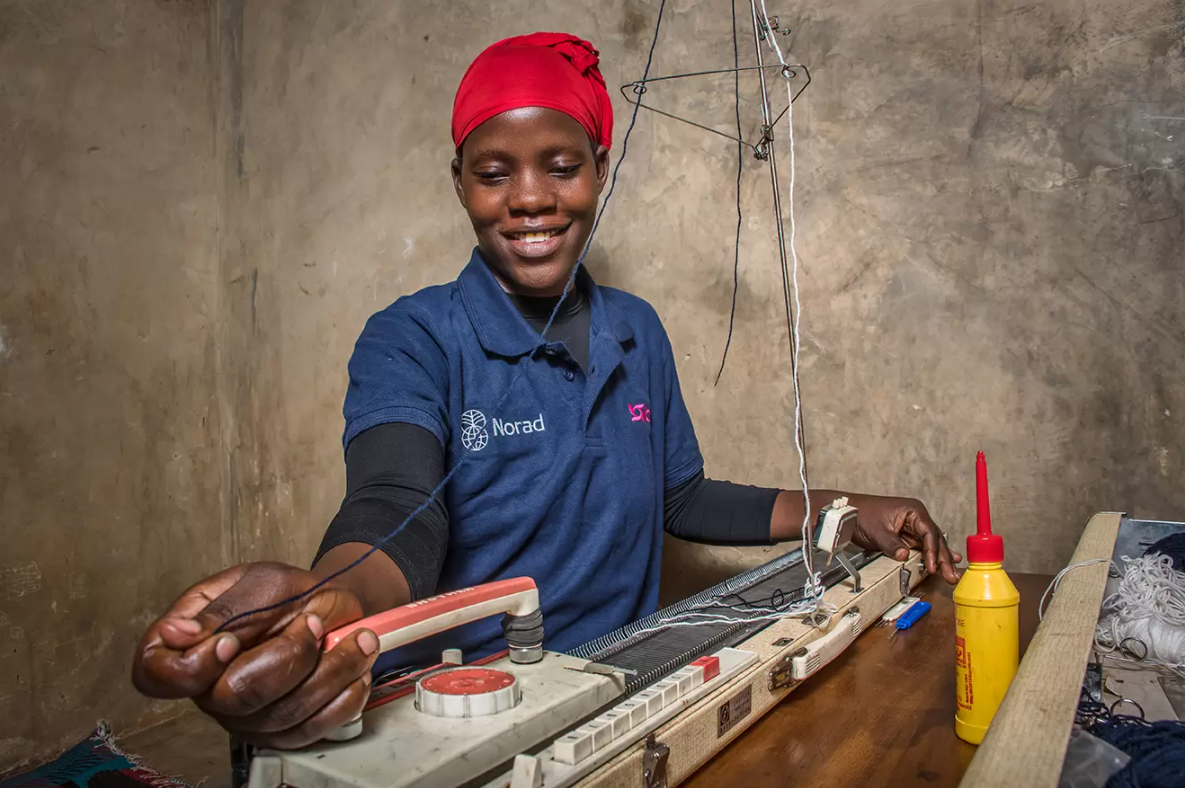 Hajara uses her knitting machine, which BRAC provided alongside skills training.
Investing in youth potential
There are millions of young people across Asia and Africa like Ramita, Leonia, and Hajara who are talented and full of potential. But many of these young people lack the opportunities they need to thrive. As we mark International Youth Day, we are not only celebrating the potential of young people — we are also investing in it.
Young people have the energy, imagination, and drive to shape a positive future. Together, we can continue to invest in their potential and ensure every young person can achieve their potential.
Read more stories of resilient young people who are forging bright futures with the support of BRAC.