June 21, 2019
Opinion: Answering Rohingya refugee crisis in Bangladesh with skills development, artisan training
Innovation is often associated with the newest technology or the latest app. Often, however, it can be seen in the fresh application of a tried-and-true strategy in a new context.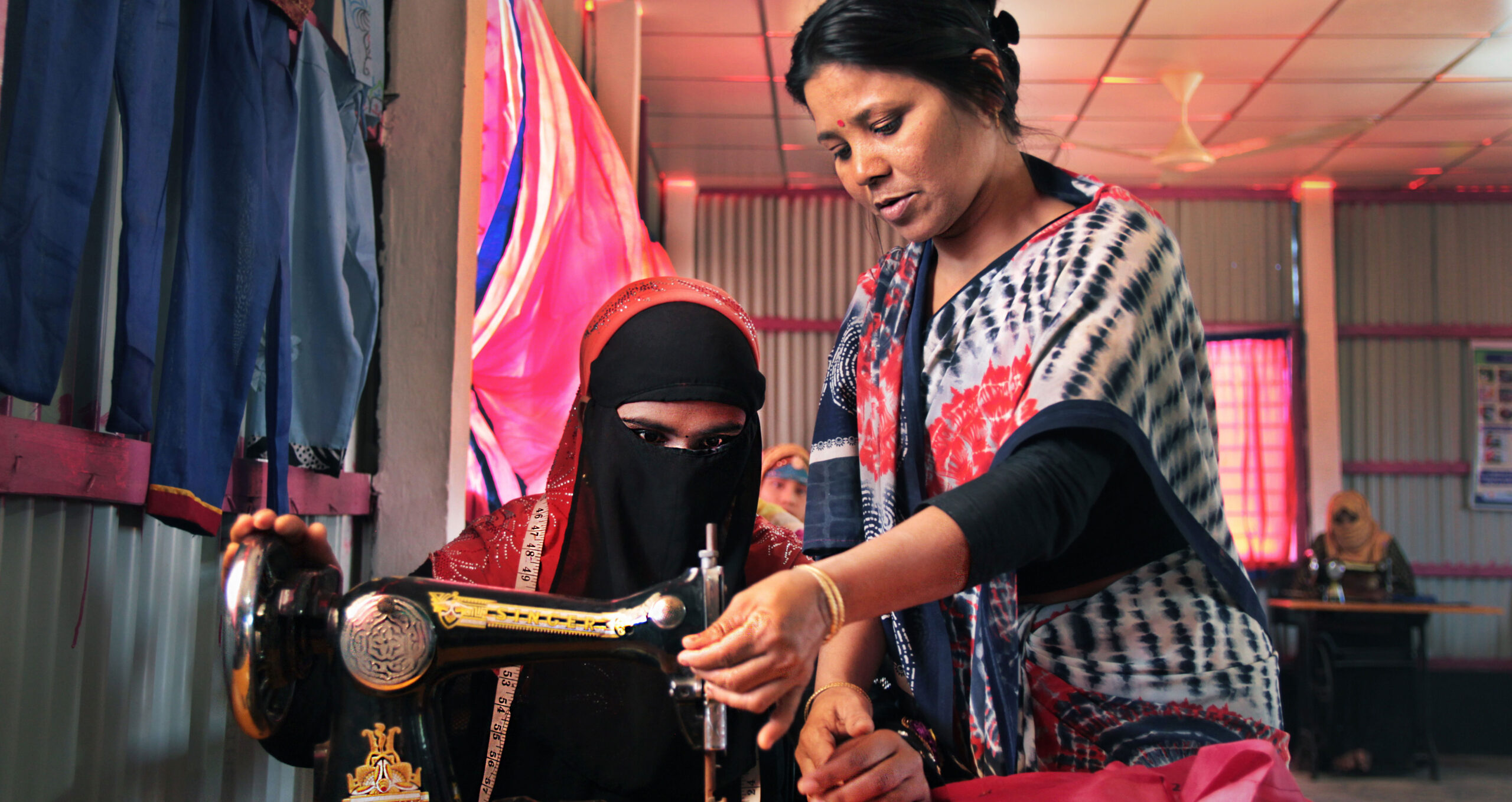 By Sadiaa Haque and Samira Syed
This piece was originally published here in NextBillion. It has been reposted below.
Innovation is often associated with the newest technology or the latest app. Often, however, it can be seen in the fresh application of a tried-and-true strategy in a new context. In Cox's Bazar, a small town on the southeastern coast of Bangladesh, extreme poverty, a fraught socio-cultural landscape and the Rohingya refugee humanitarian crisis have exacerbated existing vulnerabilities and placed an unprecedented burden on women in the host communities. BRAC is working to help them bounce back through artisanal skills training and new employment opportunities.
Cox's Bazar is one of Bangladesh's poorest and most vulnerable areas, with 17 percent of people living below the extreme poverty line, compared to the national average of 12.9 percent. The more than 900,000 Rohingya refugees now living in Bangladesh has placed an unprecedented burden on Bangladeshis living in poverty in the surrounding host communities, particularly within Ukhiya and Teknaf, where most refugees have settled. Host communities cite livelihoods and access to employment as their most pressing need, with 51 percent of locals reporting that neither they nor someone in their immediate family are able to make a living in the local economy.
A recent BBC issue of What Matters? detailed concerns among the host community in Cox's Bazar that Rohingya are offering their services at a fraction of what it would cost to employ a local Bangladeshi. The average wage for day labor has decreased by 55 percent, particularly in agriculture, salt fields and earthen work, according to a BRAC report on the impact of Rohingya refugees on host communities.
Meanwhile, the price of almost all food items has increased up to 120 percent, according to rapid assessments conducted by BRAC. With a fall in daily labor wages and a rise in the prices of basic staples, people living in poverty are resorting to desperate measures to cope, including the selling of small assets and livestock, taking on increased debt and risky migration.
The burden has been greatest for women.
Conservative cultural norms complicate the social landscape – one where women are often married by their family at a young age, unable to complete schooling, denied resources, and forced to live through intimate partner violence and polygamy.
It is not any easier for women in the refugee camps. Focus group discussions by the United Nations Population Fund have revealed similar issues, as well as new ones, such as husbands marrying other women to access more rations. It is imperative to invest in women, in both camps and host communities, by supporting livelihoods that are sustainable and empowering, to prevent further adoption of negative coping strategies.
In extending its flagship enterprise to host communities in Cox's Bazar, BRAC is investing in exactly that. Created by BRAC in the 1970s to develop livelihoods for rural women, Aarong harnesses the skills of 65,000 women artisans to market handmade products at its 21 outlets across Bangladesh. Now the country's largest lifestyle retail brand, Aarong forecasts sales and production to ensure that its artisans receive regular orders and have a consistent source of income throughout the year.
Aarong operates across Bangladesh in two ways. The first is through the Ayesha Abed Foundation (AAF), which uses a hub-and-spoke model with a main production center linked to many small sub-centers. AAF's artisans have access to BRAC's holistic development interventions, such as microfinance, maternal healthcare, hygiene awareness, subsidized latrines, human rights awareness and legal aid, daycare facilities and more. Aarong also works with over 800 independent producers, independent master-craftspeople and micro-entrepreneurs, who take direct orders from Aarong and are audited on 39 social compliance metrics.
This year, Aarong opened a production center in Ukhiya, near the refugee camps and settlements. It is the first of its kind in the region. With support from the UN's refugee agency, UNHCR, women receive on-the-job training from experienced trainers for six months and leave the program equipped with skills in machine-sewing, hand embroidery, block printing and screen printing. They are given a monthly stipend to support them throughout the training period.
Program participants are carefully selected to ensure that only women living in the most vulnerable situations are included. Most of the participants were forced into early marriage, are widowed, or abandoned by their husbands. Many never completed school beyond the fifth grade. Others had no previous source of income and those that did, relied on agriculture on a very small scale. A few worked in garments factories in Chittagong, more than five hours from Ukhiya.
Today, the project includes one main center and five sub-centers operating in the host communities, as well as six training centers in the camps. In total, almost 400 women are now being trained, with a goal of 600 by the end of the year.
The project seeks to reduce women's unpaid care work, advance women's agency, transform discriminatory gender norms and practices, encourage higher incomes, and promote better access to and control over resources. Artisans will receive holistic development support from BRAC, including financial linkages, health insurance, regular health check-ups and retirement benefits.
Breaking down employment barriers for women, particularly those living in vulnerable settings, is critical to driving future economic prosperity. Enterprises need to ensure progressive work environments that encourage women, and women need to be equipped with the skills to get those jobs and keep them. On World Refugee Day, we stand with refugees and those affected by refugee crises by declaring our commitment to sustainable, long-term support that enables everyone to realize their potential.
Sadia Haque is Deputy Manager, Reporting and Documentation, Emergency Preparedness and Response at BRAC International.
Samira Syad is Senior Manager, Executive Director's Office at BRAC International.