April 11, 2022
MIT announces five flagship projects in first-ever Climate Grand Challenges competition
The portfolio of multi-year projects, including the Climate Resilience Early Warning System (CREWSnet) developed in partnership with BRAC, focuses on delivering breakthrough solutions.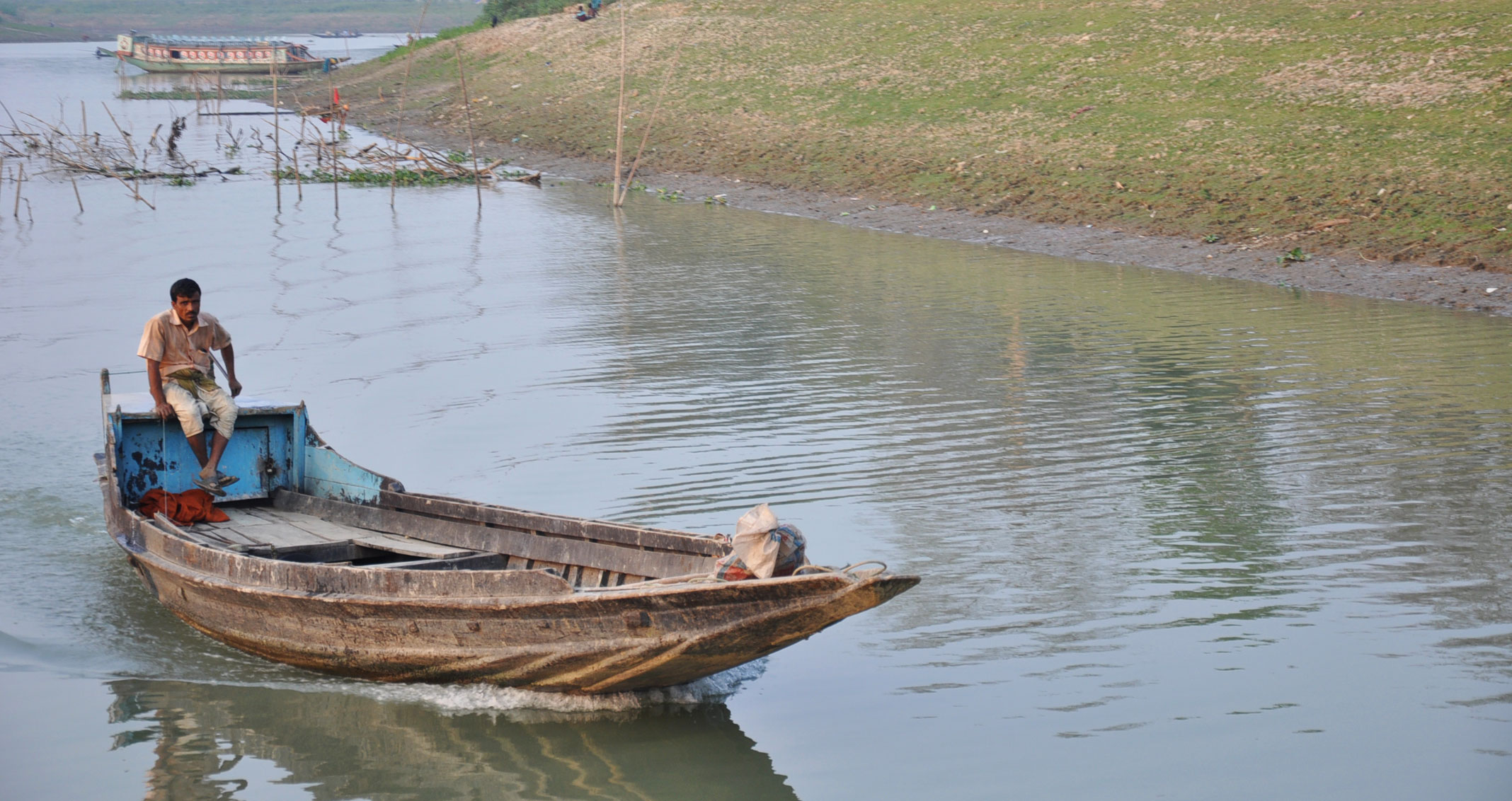 CAMBRIDGE, MA – The Massachusetts Institute of Technology (MIT) today announced the five flagship projects selected in its first-ever Climate Grand Challenges competition. These multi-year projects will define a dynamic research agenda focused on unraveling some of the toughest unsolved climate problems and bringing high-impact, science-based solutions to the world on an accelerated basis.
Representing the most promising concepts to emerge from the two-year competition, the five flagship projects will receive additional funding and resources from MIT and others to develop their ideas and swiftly transform them into practical solutions at scale.
"Climate Grand Challenges represents a whole-of-MIT drive to develop game-changing advances to confront the escalating climate crisis, in time to make a difference," says MIT President L. Rafael Reif. "We are inspired by the creativity and boldness of the flagship ideas and by their potential to make a significant contribution to the global climate response. But given the planet-wide scale of the challenge, success depends on partnership. We are eager to work with visionary leaders in every sector to accelerate this impact-oriented research, implement serious solutions at scale, and inspire others to join us in confronting this urgent challenge for humankind."
"BRAC is thrilled to partner with leading researchers at MIT to increase climate resilience in Bangladesh and provide a model that can be scaled around the globe," says Donella Rapier, President and CEO of BRAC USA. "Locally-led climate adaptation solutions that are developed in partnership with communities are urgently needed, particularly in the most vulnerable regions that are on the frontlines of climate change."
Brief descriptions of the five Climate Grand Challenges flagship projects are provided below.
"As one of the world's leading institutions of research and innovation, it is incumbent upon MIT to draw on our depth of knowledge, ingenuity, and ambition to tackle the hard climate problems now confronting the world," says Richard Lester, MIT associate provost for international activities. "Together with collaborators across industry, finance, community, and government, the Climate Grand Challenges teams are looking to develop and implement high-impact, path-breaking climate solutions rapidly and at a grand scale."
The initial call for ideas in 2020 yielded nearly 100 letters of interest from almost 400 faculty members and senior researchers, representing 90 percent of MIT departments. After an extensive evaluation, 27 finalist teams received a total of $2.7 million to develop comprehensive research and innovation plans. The projects address four broad research themes:
To select the winning projects, research plans were reviewed by panels of international experts representing relevant scientific and technical domains as well as experts in processes and policies for innovation and scalability.
"In response to climate change, the world really needs to do two things quickly: deploy the solutions we already have much more widely, and develop new solutions that are urgently needed to tackle this intensifying threat," says Maria Zuber, MIT vice president for research. "These five flagship projects exemplify MIT's strong determination to bring its knowledge and expertise to bear in generating new ideas and solutions that will help solve the climate problem."
"The Climate Grand Challenges flagship projects set a new standard for inclusive climate solutions that can be adapted and implemented across the globe," says MIT Chancellor Melissa Nobles. "This competition propels the entire MIT research community — faculty, students, postdocs, and staff — to act with urgency around a worsening climate crisis, and I look forward to seeing the difference these projects can make."
On April 21, Climate Grand Challenges will hold a showcase event featuring:
A fireside chat between Special Presidential Envoy for Climate John Kerry and President Reif
Presentations from each of the winning flagship teams
A panel discussion featuring key industry, policy, community, and philanthropic thought leaders including: Manish Bapna, CEO, Natural Resources Defense Council (NRDC); Alicia Barton, President and CEO, FirstLight Power and Greentown Labs Board Chair; Arati Prabhakar, former head, United States Defense Advanced Research Projects Agency (DARPA) and CEO, Actuate; and Katie Rae, CEO, The Engine.
RSVP is required for media interested in attending the April 21 event: [email protected].
The Climate Grand Challenges competition is a key initiative of "Fast Forward: MIT's Climate Action Plan for the Decade," which the Institute published in May 2021. Fast Forward outlines
MIT's comprehensive plan for helping the world address the climate crisis. It consists of five broad areas of action: sparking innovation, educating future generations, informing and leveraging government action, reducing MIT's own climate impact, and uniting and coordinating all of MIT's climate efforts.
To learn more about MIT Climate Grand Challenges, please visit climategrandchallenges.mit.edu.
Notes to the editor
About BRAC
BRAC is a global leader in developing and implementing cost-effective, evidence-based programs to empower the most marginalized people in extremely poor, conflict-prone, and post-disaster settings. Founded in Bangladesh in 1972, BRAC now touches the lives of more than 100 million people across 11 countries in Asia and Africa. BRAC takes a holistic approach to alleviating poverty, running programs in education, health care, financial inclusion, youth empowerment, agriculture, and more. In 2021, it was ranked the top NGO in the world by NGO Advisor for the sixth consecutive time.
About BRAC USA
Based in New York, BRAC USA is the North American affiliate of BRAC. BRAC USA provides comprehensive support to BRAC around the world by raising awareness about its work to empower people living in poverty and mobilizing resources to support its programs. BRAC USA also works closely with its international counterparts to design and implement cost-effective and evidence-based poverty innovations worldwide. BRAC USA is an independent 501(c)(3) organization.
Media contact
BRAC USA
Sarah Allen, Communications Manager
[email protected]
MIT
Climate Grand Challenges team
[email protected]