August 22, 2022
Partnership with PepsiCo Foundation trains entrepreneurs to provide clean water for all
Several communities in Cox's Bazar, Bangladesh, lack access to affordable, clean water. Water entrepreneurs are changing that.

BY YASMIN MCGOUGH
BRAC has partnered with the PepsiCo Foundation to provide clean water access to underserved communities in Bangladesh. The partnership is empowering local water entrepreneurs to establish water treatment plants that offer safe and low-cost drinking water in the disaster-prone region of Cox's Bazar.
Meet Parvin, Ruma, and Monira: three women living in Cox's Bazar who can now rely on affordable access to clean water.
Creating a solution: Parvin takes action
Parvin is a water entrepreneur in the Moheshkhali sub-district of Cox's Bazar, Bangladesh. Her village only had access to expensive, contaminated water that had harmful pollutants, such as iron and salt, leading to frequent illness. Seeing the harm that it caused her community, she was compelled to find a solution.
Parvin met with staff from BRAC's water, sanitation and hygiene program to discuss the crisis. Both Parvin and her husband, Sarwar, were selected to build a water treatment plant as part of the project.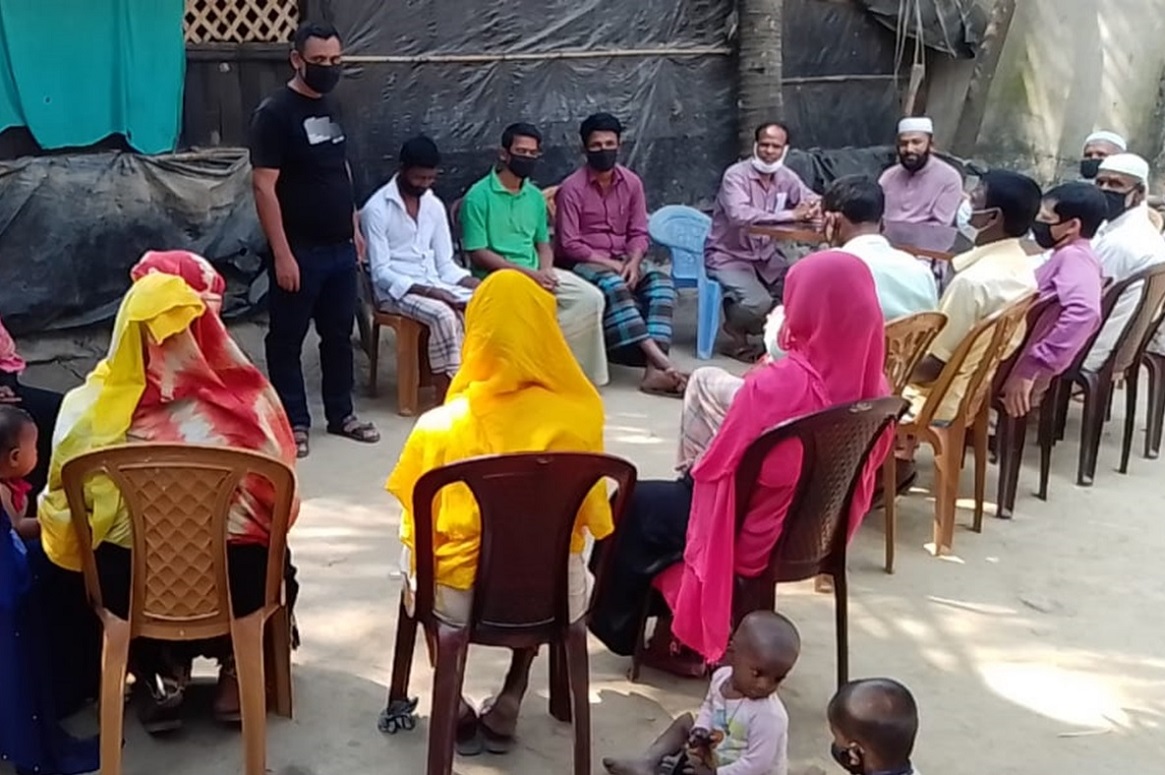 Water, Sanitation, and Hygiene Committee Meetings promote awareness among community members.

Parvin and her husband received a loan of 500,000 taka, or about $6,000, to build the water treatment plant, and received business training and technical support from BRAC staff on how to safely operate and maintain it.
The couple ran the business together for a while, but now, Parvin is confident in running the business by herself. Because of her water treatment plant, families in her community can have an abundance of clean water delivered to their home affordably — 20 liters of water costs just 30 taka, or about $0.35. And Parvin has a reliable, sustainable source of income to help support her family.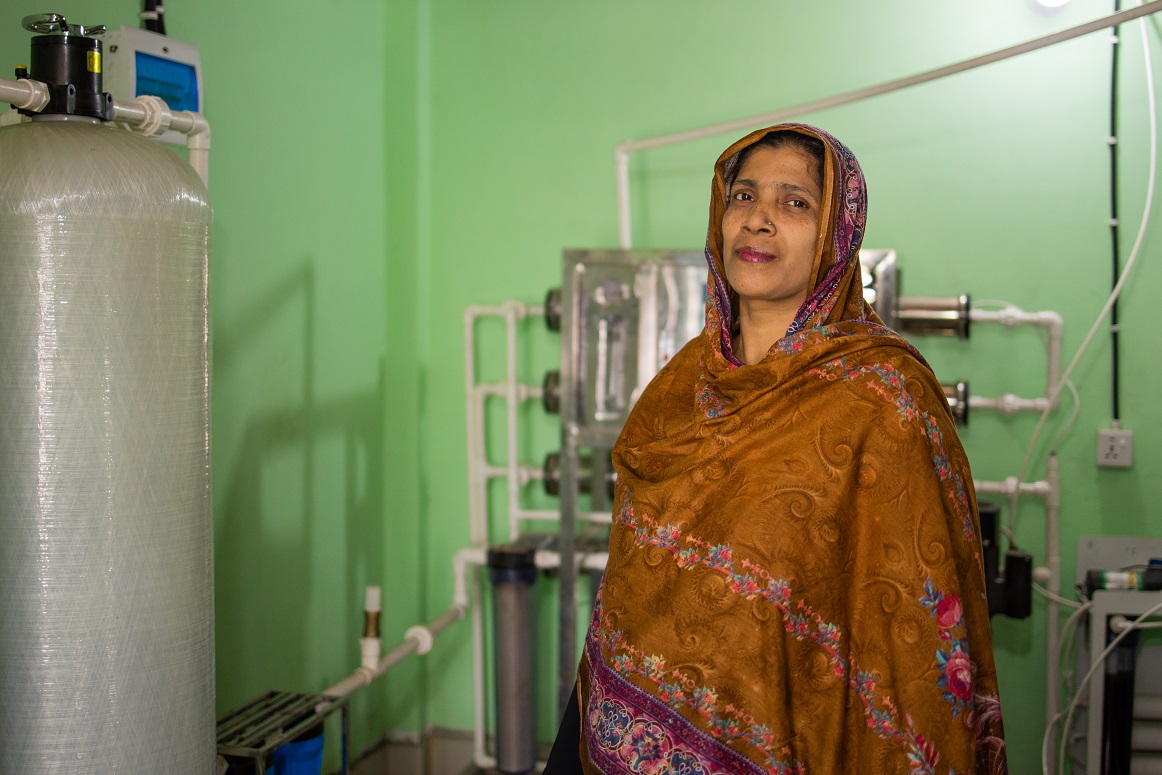 Water entrepreneur Parvin stands next to her equipment.
Making it accessible: Ruma orders water to her doorstep
Ruma is a mother and resident of Molomchar village at Kutubdia Upazila in Cox's Bazar, Bangladesh. In her village, there is no safe groundwater, and the water aquifer is too salty, so it's not possible to build wells. Like her neighbors, Ruma used to collect water from surrounding villages, which required her to walk nearly an hour a few times a week.
Sometimes, she would purchase water from nearby vendors, but the water quality was not tested, and often was not safe. Sometimes the water tank was not cleaned properly, contaminating even clean water and making it unsafe to consume. The situation was worse in the summer when the price of water would increase due to water scarcity and high demand.
Ruma's daughters suffered the most when they were forced to use unsafe water, and diarrhea and abdomen pain were common occurrences for her family.
When BRAC began supporting entrepreneurs to establish water treatment plants in hard-to-reach communities like Ruma's, safe drinking water became more accessible. Ilias, the water entrepreneur in Ruma's village, along with his water vendor, Harun, deliver water right to Ruma's doorstep.
Today, Ruma can make a call and receive water the same day or the following day. Ilias and Huran have also taught Ruma about safe water storage processes, and the importance of using clean water. Ruma's family can now access safe, convenient drinking water, and avoid serious illness.
Making it affordable: Monira provides clean water for her family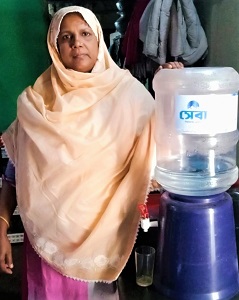 Monira is a mother of three and a resident of the Moheshkhali district of Cox's Bazar, Bangladesh. Because the water in Moheshkhali has iron, salt, and other contaminants, Monira had difficulties using the water for her daily needs. Like Ruma, Monira and her family suffered from waterborne diseases. If a member of her family fell ill, she would have to go to the market to buy clean drinking water, which cost her about 700-800 taka per month, or about $8-9.
But now, a new water treatment plant in her community provides safe and affordable drinking water. Monira can buy a 20 liter jar of water for 30 taka, or about $0.35, which is a third of what she would have spent at the market before.
Together, BRAC and the PepsiCo Foundation have reached more than 13,000 community members and 1,200 underserved households with affordable, reliable, and sustainable access to clean water. Thanks to the critical work of water entrepreneurs like Parvin, families like Ruma's and Monira's can now access clean water, leading to healthier families and communities across Bangladesh.
Learn more about our water, sanitation, and hygiene programs.

Yasmin McGough is a Communications Intern at BRAC USA.