March 22, 2021
PepsiCo launches new program with BRAC in Bangladesh to increase safe water access in Cox's Bazar
On World Water Day, a new partnership will bring clean water to families in Bangladesh.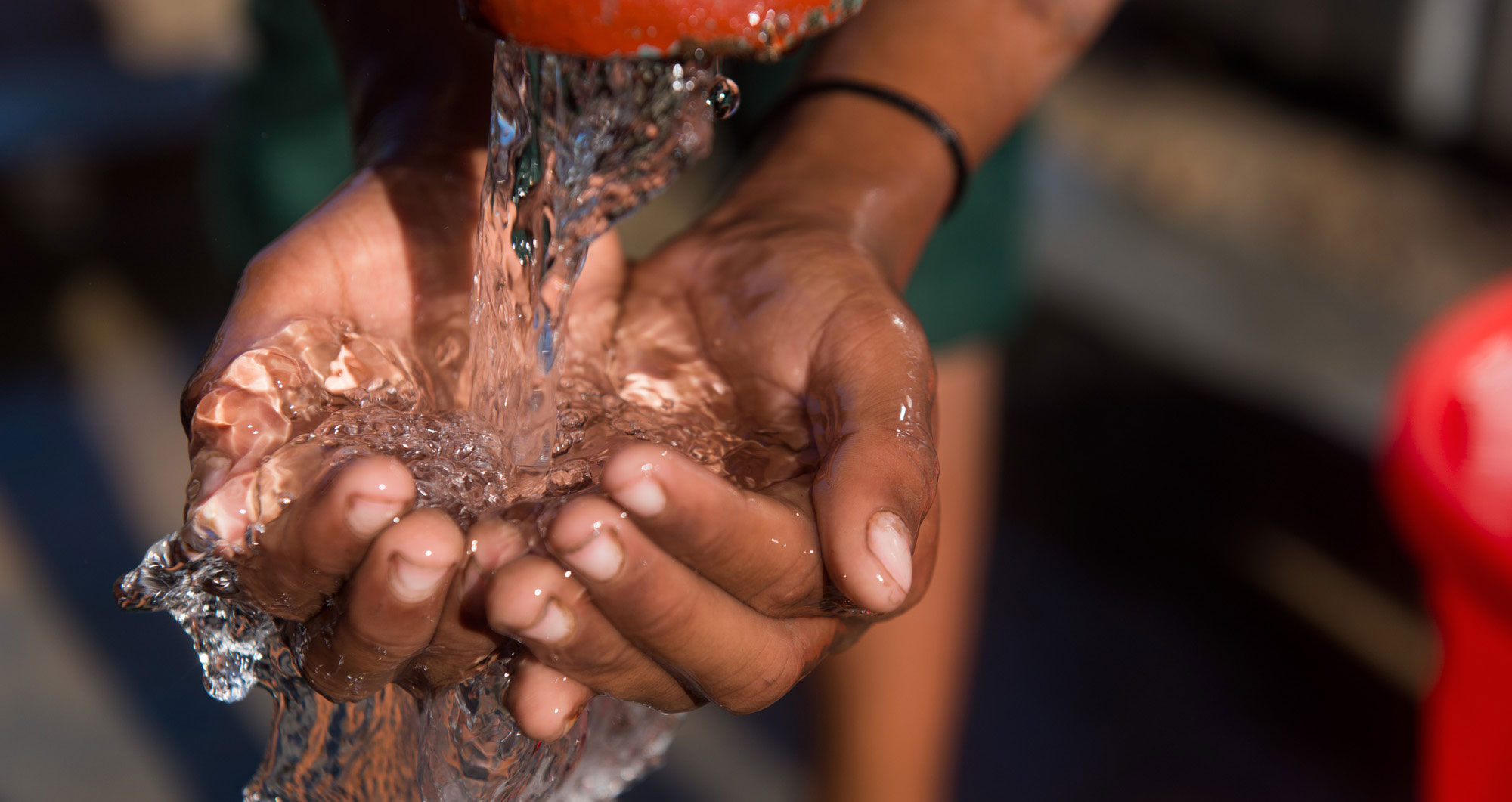 COX'S BAZAR, BANGLADESH — Ahead of World Water Day on March 22, The PepsiCo Foundation has launched a pilot program with the Bangladesh-based international development organization BRAC to increase access to safe drinking water in the Cox's Bazar District. The program will support local water entrepreneurs to establish water treatment plants that will provide affordable, clean, sustainable sources of water to community members. BRAC will also support local groups to raise awareness about the importance of safe drinking water and handwashing to improve health and hygiene, especially in the context of the COVID-19 pandemic.
In addition, The PepsiCo Foundation has also helped more than 55 million people gain access to safe water globally since 2006 and catalyzed nearly $700 million in additional funding over the same period to support safe water access investments in partnership with leading non-profits worldwide.
According to Debasish Deb, Country Manager, PepsiCo, "PepsiCo Foundation truly understands the need for clean and safe water access to every individual on this planet. As part of our company's Winning with Purpose vision, we are piloting a project in Bangladesh in partnership with BRAC which aims at helping communities effectively conserve, manage, and distribute water. We are hopeful the program will benefit the community and will help us in our goal of improving water security for those in need in the country."
The world is currently in the midst of a water crisis: 1 in 10 people lacks access to safe drinking water and up to 700 million people are projected to be displaced by intense water insecurity as early as 2030. This crisis has worsened during the COVID-19 pandemic. Currently, around 1.8 billion people are at heightened risk of COVID-19 and other diseases because they use or work in healthcare facilities that do not have basic water services. Many other people in Bangladesh currently get their water from communal wells out of  necessity due to inadequate infrastructure. Because people are in close proximity to each other when collecting water from these communal wells, they face an increased risk of exposure to COVID-19.
BRAC's Director for Communicable Disease and WASH Programs in Bangladesh, Mr. Md. Akramul Islam, said, "We are thrilled to partner with the PepsiCo Foundation to support local water entrepreneurs, strengthen infrastructure, improve hygiene, and provide sustainable sources of safe water to vulnerable communities in Cox's Bazar."
Clean water is essential to human dignity, health, and economic prosperity. Increasing access to safe water is part of PepsiCo's focus on continuing to integrate purpose into its business strategy and brands to become PepsiCo Positive – to deliver better outcomes for people and the planet, whilst enabling it to be a faster-growing and more resilient company.
Notes to the editor
About BRAC
BRAC is a global leader in developing and implementing cost-effective, evidence-based programs to empower the most marginalized people in extremely poor, conflict-prone, and post-disaster settings. Founded in Bangladesh in 1972, BRAC now touches the lives of more than 100 million people across 11 countries in Asia and Africa. BRAC takes a holistic approach to alleviating poverty, running programs in education, health care, financial inclusion, youth empowerment, agriculture, and more. In 2020, it was ranked the top NGO in the world by NGO Advisor for the fifth consecutive time.
About BRAC USA
Based in New York, BRAC USA is the North American affiliate of BRAC. BRAC USA provides comprehensive support to BRAC around the world by raising awareness about its work to empower people living in poverty and mobilizing resources to support its programs. BRAC USA also works closely with its international counterparts to design and implement cost-effective and evidence-based poverty innovations worldwide. BRAC USA is an independent 501(c)(3) organization.
About PepsiCo
PepsiCo products are enjoyed by consumers more than one billion times a day in more than 200 countries and territories around the world. PepsiCo generated more than $70 billion in net revenue in 2020, driven by a complementary food and beverage portfolio that includes Frito-Lay, Gatorade, Pepsi-Cola, Quaker Tropicana, and SodaStream. PepsiCo's product portfolio includes a wide range of enjoyable foods and beverages, including 23 brands that generate more than $1 billion each in estimated annual retail sales.
Guiding PepsiCo is our vision to Be the Global Leader in Convenient Foods and Beverages by Winning with Purpose. "Winning with Purpose" reflects our ambition to win sustainably in the marketplace and embed purpose into all aspects of our business strategy and brands.  For more information, visit www.pepsico.com.
About the PepsiCo Foundation
Established in 1962, The PepsiCo Foundation, the philanthropic arm of PepsiCo, invests in the essential elements of a sustainable food system with a mission to support thriving communities. Working with non-profits and experts around the globe, we're focused on helping alleviate hunger, managing water and waste responsibly and supporting women as champions of nutrition from farm to family. We strive for tangible impact in the places where we live and work—collaborating with industry peers, local and international organizations, and our employees to affect large-scale change on the issues that matter to us and are of global importance. Learn more at www.pepsico.com/sustainability/philanthropy.
Media contact
BRAC USA
Sarah Allen
[email protected]