June 18, 2020
BRAC receives $60 million for Audacious plans to lift 21 million people from extreme poverty
As a selected Audacious Project for 2020, BRAC's Ultra-Poor Graduation Initiative will work alongside governments to scale the Graduation approach and help 21 million more people to lift themselves from extreme poverty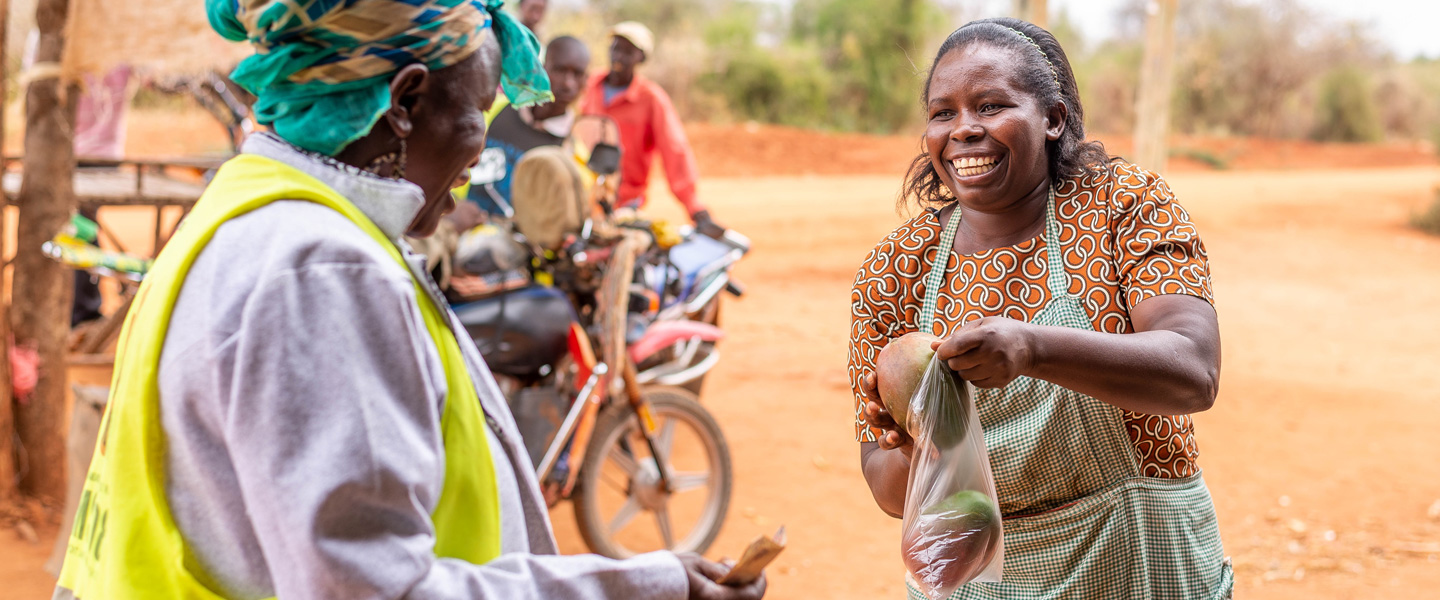 NEW YORK, NEW YORK — Today, BRAC was announced as one of this year's Audacious Project grantees. The Ultra-Poor Graduation Initiative, an initiative of BRAC, will receive more than $60 million to apply toward its goal of helping another 21 million people lift themselves from extreme poverty by 2026.
BRAC is the founder and largest scaled implementer of the Ultra-Poor Graduation approach, having reached more than 2 million households in Bangladesh and developed and implemented adaptations of the approach in 14 countries across a range of different contexts.
"The need to combat extreme poverty and drive systemic change has never been more urgent," said Shameran Abed, Senior Director of BRAC's Microfinance and Ultra-Poor Graduation programs.
The announcement comes at a critical time when Graduation is needed more than ever. In the past few months, the COVID-19 pandemic has shed a light on, and exacerbated, pre-existing, systemic inequalities that permeate societies around the world. The impact of COVID-19 and economic lockdowns to prevent further spread of the virus have created a humanitarian crisis of catastrophic proportions. The pandemic threatens to unravel decades of progress toward poverty alleviation. By the end of 2020, more than 70 million people could slip into extreme poverty.
"We must act swiftly and design programs that meet the increasing and evolving needs of those living in extreme poverty — programs that are comprehensive, adaptive, and immediate but also support long-term needs — to build resilience and support sustainable recovery," said Abed.
Our Audacious Project will support efforts to scale and implement BRAC's Graduation approach, a multifaceted intervention that helps the poorest escape extreme poverty and continue to improve their lives years after the program ends.
Through training in life skills, finance, and business skills, along with consumption stipends, an asset transfer, and regular coaching and monitoring, the Graduation approach addresses participants' complex needs and helps them create sustainable livelihoods to lift themselves out of extreme poverty.
But to scale globally, a systems-level approach with governments at the forefront is required.
"Governments have billions of dollars allocated to poverty programs already, but many are not reaching the most marginalized, nor are they fully equipped to integrate Graduation into their systems," said Abed.
BRAC will leverage $5.8 billion dollars in existing government and donor funding and channel those toward well-executed, government-led Graduation programs in countries in Africa and Asia with the greatest potential for impact and scale — lifting 21 million people out of ultra-poverty by 2026 — and setting millions more on the same path.
"The level of effort, programming, resources, and tenacity required to eradicate extreme poverty vastly exceeds the capabilities of a single organization or the Audacious investment," said Lindsay Coates, Managing Director of BRAC's Ultra-Poor Graduation Initiative. "To truly eliminate poverty in all its forms, BRAC urges governments, multilateral institutions, donors, NGOs, and policymakers to work together more effectively and commit significantly more resources.
"At BRAC, we believe in standing with those most affected by pervasive inequality and most at risk of being left behind. This is an act of justice — not of charity.
Notes to the editor
About BRAC
BRAC is a global leader in developing and implementing cost-effective, evidence-based programs to assist the most marginalized people in extremely poor, conflict-prone, and post-disaster settings. These include initiatives in education, healthcare, microfinance, women and girls' empowerment, agriculture, human and legal rights, and more. BRAC's vision is a world free from all forms of exploitation and discrimination where everyone has the opportunity to realize their potential. In 2020, BRAC was named the number one NGO in the world by NGO Advisor for the fifth consecutive year. Founded in Bangladesh in 1972, BRAC currently operates in 11 countries in Asia and Africa, touching the lives of over 100 million people.
About BRAC USA
Based in New York, BRAC USA is the North American affiliate of BRAC. BRAC USA provides comprehensive support to BRAC around the world by raising awareness about its work to empower people living in poverty and mobilizing resources to support its programs. BRAC USA also works closely with its international counterparts to design and implement cost-effective and evidence-based poverty innovations worldwide. BRAC USA is an independent 501(c)(3) organization.
Media contact
BRAC USA
Sarah Allen
[email protected]