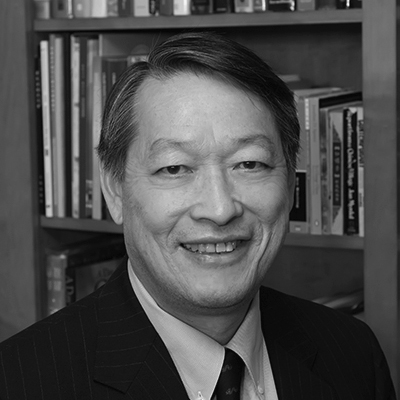 Lincoln C. Chen is President of the China Medical Board. Started in 1914, the Board was endowed by John D. Rockefeller as an independent American foundation to advance health in China and Asia by strengthening medical education, research, and policies.
Dr. Chen was the founding director of the Harvard Global Equity Initiative (2001-2006), and in an earlier decade, the Taro Takemi Professor of International Health and Director of the University-wide Harvard Center for Population and Development Studies (1987-1996). In 1997-2001, Dr. Chen served as Executive Vice-President of the Rockefeller Foundation, and in 1973-1987, he represented the Ford Foundation in India and Bangladesh. In 2008, Dr. Chen assumed the Chair of the Board of BRAC USA, having completed two terms as Chair of the Board of CARE/USA in 2007. He serves as Co-Chair of the Advisory Committee to the FXB Center on Health and Human Rights at Harvard. Dr. Chen also serves on the Board of the Social Science Research Council, the Institute of Metrics and Evaluation (University of Washington), the Public Health Foundation of India, and the UN Fund for International Partnerships (counterpart to the UN Foundation). He was the Special Envoy of the WHO Director-General in Human Resources for Health (2004-2007), and the Founding Chair of the Global Health Workforce Alliance (2006-2008).
Dr. Chen is a member of the National Academy of Sciences' Institute of Medicine, the American Academy of Arts and Sciences, the World Academy of Arts and Sciences, and the Council on Foreign Relations. He graduated from Princeton University (BA), Harvard Medical School (MD), and the Johns Hopkins School of Hygiene and Public Health (MPH).