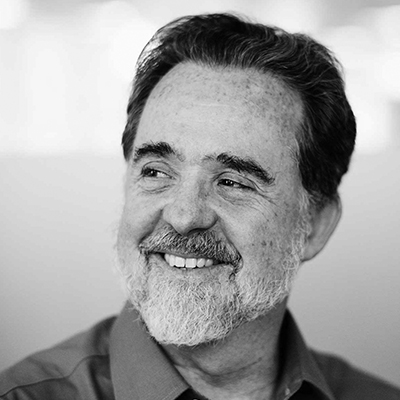 Raymond C. Offenheiser leads the Notre Dame Initiative for Global Development (NDIGD) in its mission to promote human development and dignity among people worldwide by overseeing and developing its academic, research, and public policy activities, as well as its strategy for long-term growth. Offenheiser also identifies and cultivates critical, strategic partnerships between NDIGD and companies, federal agencies, foundations, and private philanthropists. Additionally, he represents NDIGD at local, national, and international events.
Offenheiser serves on the University of Notre Dame faculty as Distinguished Professor of the Practice and teaches graduate and undergraduate students in the Keough School of Global Affairs, where he teaches a course on the Foundations of Sustainable Development. Offenheiser also serves on the Keough School's Leadership Council. His research interests and areas of expertise include poverty alleviation, human rights, United States foreign policy, and international development. He has been a frequent commentator with U.S. and international media on these and other subjects and is available to analyze, provide context, and commentary through Notre Dame's Office of Public Affairs and Communications.
Prior to joining Notre Dame in August 2017, Offenheiser was the president of Oxfam America – a Boston-based international relief and development agency and the U.S. affiliate of Oxfam International – for over 20 years. Under his leadership, the agency grew more than eightfold and repositioned itself in the U.S. as an influential voice on international development, human rights and governance, humanitarianism, and foreign assistance.
Prior to joining Oxfam America, Offenheiser represented the Ford Foundation in Bangladesh and the Andean and Southern Cone regions of South America. He has directed programs for the Inter-American Foundation in Brazil and Colombia, and he has worked for the Save the Children Federation in Mexico. At the 2012 G20 Summit, he was appointed by the Obama administration to represent civil society interests on the leadership council of the New Alliance for Food Security and Nutrition in Africa.
Offenheiser has also served as honorary president of Wetlands International; he was a co-founder of the following organizations: ONE Campaign, the Modernizing Foreign Assistance Network, and the Food Policy Action Network. He has served on the advisory boards of the World Economic Forum, the Council on Foreign Relations, the Aspen Institute, the World Agricultural Forum, the Gates Foundation, the Clinton Global Initiative, Harvard Business School, the Kennedy School of Government at Harvard, the Kellogg Institute for International Studies at Notre Dame, and Cornell University.
A 1971 graduate of Notre Dame, Offenheiser also holds a master's degree in development sociology from Cornell University.