December 03, 2020
These simple health strategies are reducing intimate partner violence in Tanzania
Most programs usually focus on women, but one study shows empowering men goes a long way.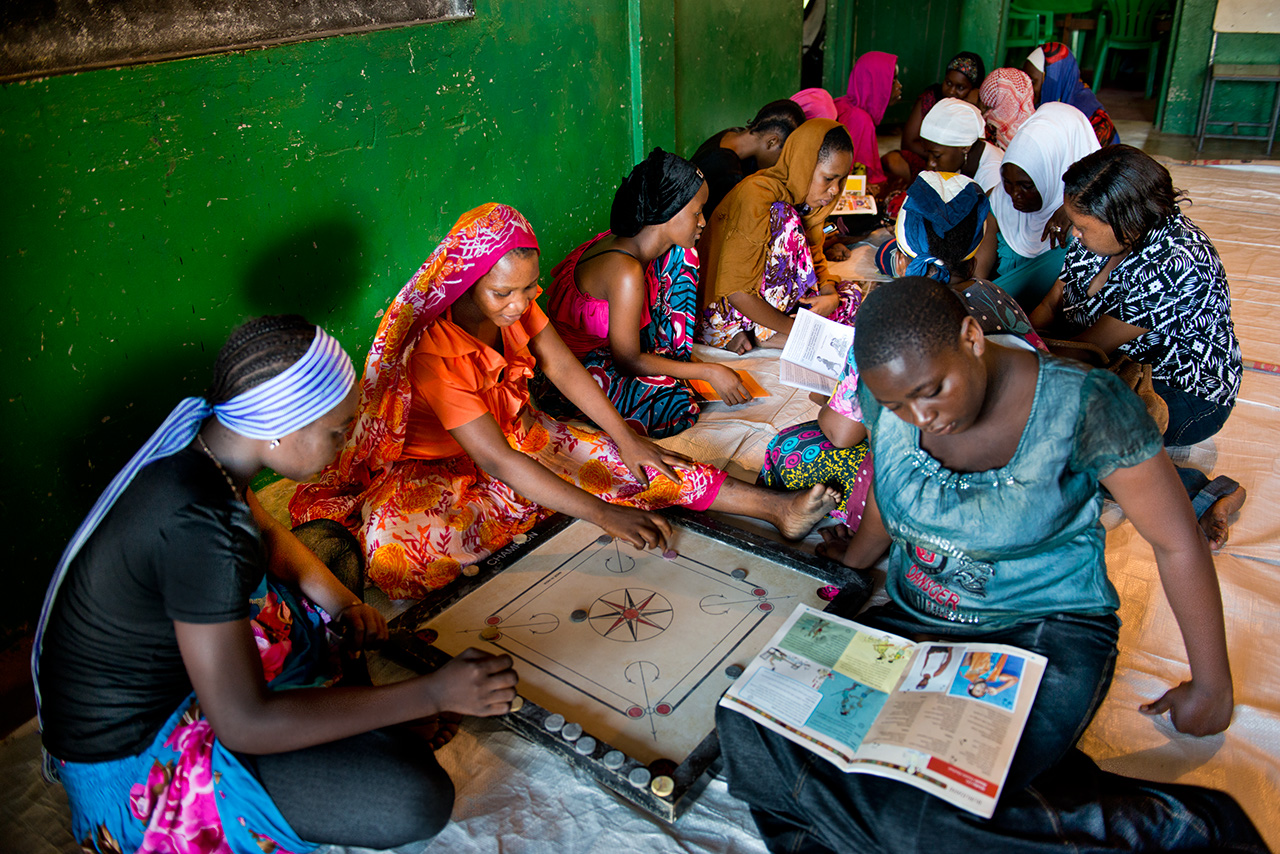 By Leah Rodriguez
This piece was originally published in Global Citizen. It has been reposted below.
Two health program methods are rarely used in Tanzania but have significantly reduced intimate partner violence in some communities, an ongoing study found.
International development organization BRAC's Tanzania chapter recently released data from a study conducted in partnership with the University of California, Los Angeles (UCLA) Global Lab for Research in Action. The project entitled "Tanzania: Promoting Safe Sex Among Adolescents" demonstrates progress in efforts to improve sexual and reproductive health for adolescent girls and young women and reduce intimate partner violence. Educational health programs for men and boys and goal-setting for women and girls have shown promising results.
Researchers have worked with women and girls at BRAC's 150 Empowerment and Livelihood for Adolescents (ELA) clubs for girls and women in 200 Tanzanian communities for the study since 2016. Study participants included 4,000 adolescent women and 2,000 adolescent men in the cities of Dodoma, Iringa, and Mbeya.
In Tanzania, 1 in 3 women between the ages of 15 and 24 experiences intimate partner violence, which can include physical or sexual violence, stalking, or psychological harm by current or former partners or spouses. Reducing intimate partner violence is the most effective way to prevent femicide, the killing of a woman or girl because of her gender, usually by a man.
Tanzania also has one of the highest rates of child marriage prevalence in the world, putting almost 2 out of 5 girls at risk of entering a child marriage and dropping out of school. The country's previous discriminatory pregnancy bans in schools have also kept girls from completing their education.
What's more, while over half of women, 60%, below the age of 18 report that they have been sexually active, less than 10% of adolescents aged 15 to 19 report using modern contraception, according to UCLA.
Empowering adolescent boys and young men to make better sexual and reproductive decisions is the first effective method supported by the study. Researchers noticed that using men's soccer clubs to promote domestic violence education successfully prevented intimate partner violence. Most existing reproductive and sexual health programs only focus on women, although data implies that men in Tanzania play a bigger part in contraceptive use.
"I have come to the conclusion that one of the only ways we will be able to shift social norms around violence against women and girls will be to get both males and females involved," Manisha Shah, a professor in UCLA's department of public policy and a researcher involved with the study, told Global Citizen.
Encouraging girls and young women by using a health-focused goal-setting exercise also made an impact, according to the study. Goal-setting tends to be used in educational environments rather than sexual health, Shah explained. Some women were instructed to set three goals to remain HIV/STI free. Women are disproportionately affected by HIV in Tanzania, where over 58% of adults living with HIV are women.
Both methods for reducing intimate partner violence examined in the study are easy to replicate and low-cost. Shah has already heard positive feedback from organizations working across sub-Saharan Africa that are interested in implementing goal setting. The Global Lab for Research in Action also hopes to receive funding to continue launching education soccer clubs and research their effectiveness.
The promotion of BRAC's study coincides with the 16 Days of Activism Against Gender-Based Violence. The 16 Days campaign, which started Nov. 25 and runs through Dec. 10, is a joint effort between individuals, civil society, grassroots organizations, UN agencies, and governments to demand accountability for the protection of women and girls.
Leah Rodriguez is a Staff Writer at Global Citizen.