March 29, 2023
Women's History Month story series | From teen mom to trailblazing mechanic: Josephine's story
A teen mother's unique journey navigating parenthood and breaking barriers in the auto industry

BY BRIANA YUMBE
Editor's note: This story is the fourth and final in a series of stories celebrating the incredible triumphs of women that have been published throughout Women's History Month. This month, we have featured four inspiring stories of women from Liberia who were photographed by Alison Wright in 2022. Alison Wright was an acclaimed documentary photographer, author, and speaker, and a dear friend of BRAC. An inspiring woman herself, she was a champion for women's rights and opportunities around the world. This series is dedicated to her memory.
Pregnant with her first child at 13 and her second child at 15 years old, as is common in many parts of the world where child marriage and teen pregnancy are accepted social norms, Josephine struggled with the new demands of motherhood and providing for her family, all while navigating her adolescence. 
Josephine lives in Monrovia, Liberia, in her family home with ten other relatives, including her grandparents and cousins. Her grandfather was the sole provider of income, working as an auto body painter, which involved priming, painting, and polishing old and new cars. 
Starting a career in the automobile industry was not a farfetched idea for Josephine, since she had grown up watching her grandfather work. However, she had never seen a woman professional in the field.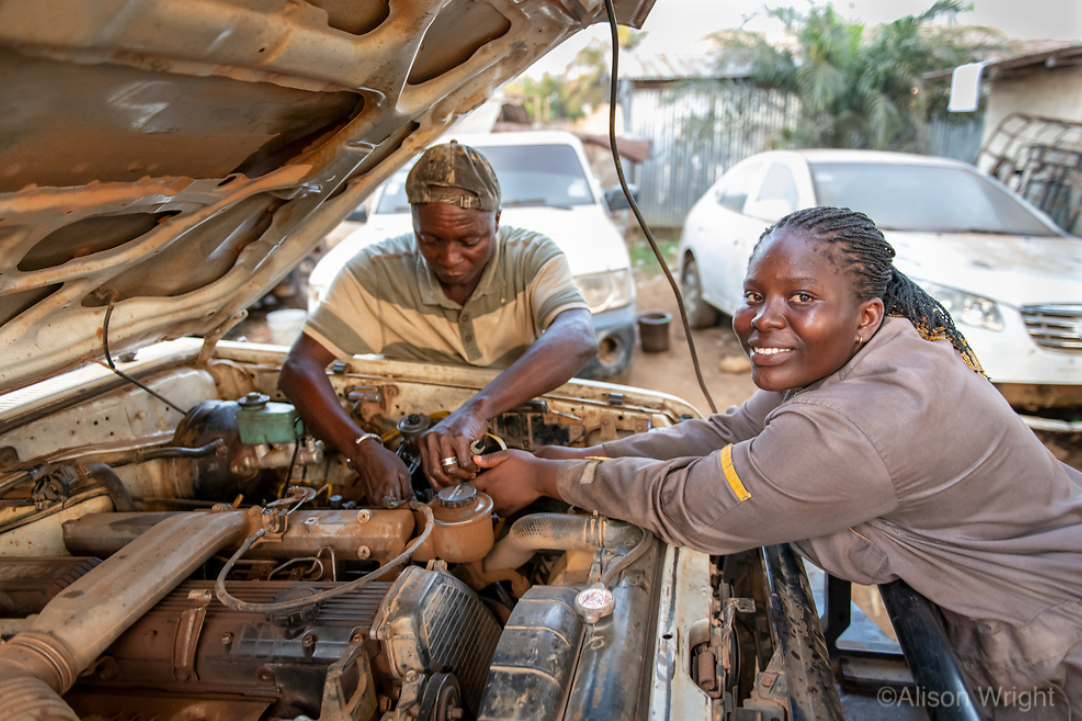 Josephine works on a car alongside her colleagues at her technical vocational training program.
When Josephine learned of an auto-electric vocational training opportunity through BRAC's youth empowerment program, it immediately sparked her interest. 
BRAC's program supports young women through training across three main pillars: education, social empowerment, and economic empowerment.
The program involves individual groups of about 30 girls who meet several times a week at BRAC clubhouses. In these clubhouses, the young girls socialize with peers, connect with trained local mentors, and receive social and economic empowerment training.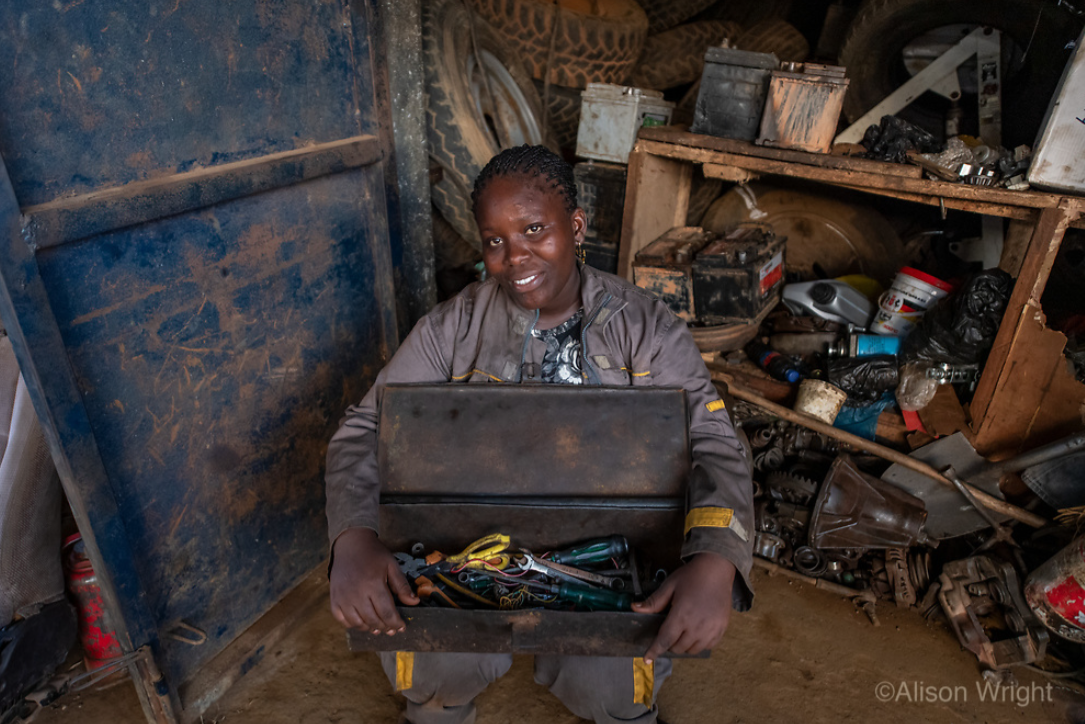 Josephine poses with her mechanical toolkit at the garage in Monrovia, Liberia.
"The program transformed my life," said Josephine. "It helped me find my passion and gave me life and work skills so that I'm able to go out and make my own money." Josephine graduated from the BRAC program in November 2021.
Josephine's interest in auto mechanics and electrical repair enabled BRAC to place her in a training position at a local garage in Monrovia. After completing her apprenticeship, she was offered a full-time position.
When asked about her new job, Josephine shared, "I learned a lot about cars from my grandfather. I learned auto electric from the training program, and BRAC also sent me to train at the garage as an electrical mechanic. I found that I was good at this kind of work and really enjoyed doing it. I've been training here for six months and working here as my job for two months since I graduated. "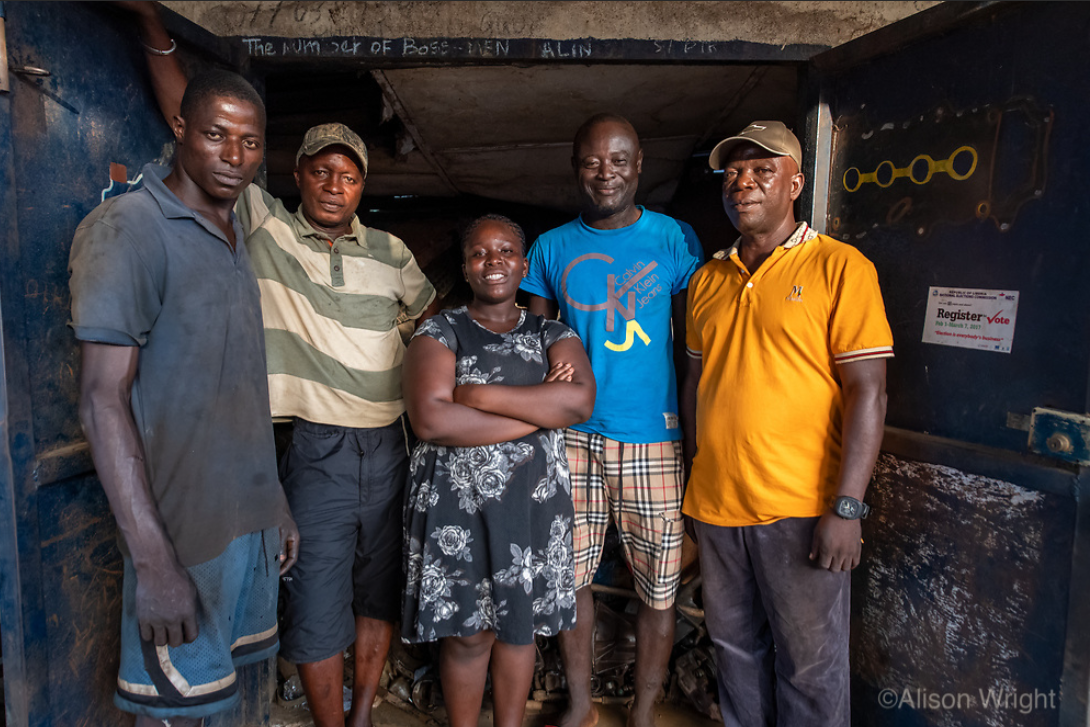 Josephine poses with her bosses and colleagues at the garage in Monrovia, Liberia.
Josephine can fix cars that have faulty engines and windshield wipers. She receives about $5 to $10 for each vehicle she works on, using the new income to buy food for her family and send her five and seven-year-old daughters to school.
She brings a lot of customers to the garage by word of mouth and through friends of friends—many of whom are from her youth empowerment program clubhouse.
During her time at the clubhouse, Josephine bonded with girls her age who shared similar life experiences and aspirations. Even though her friends pursued different careers, they still remain close to this day.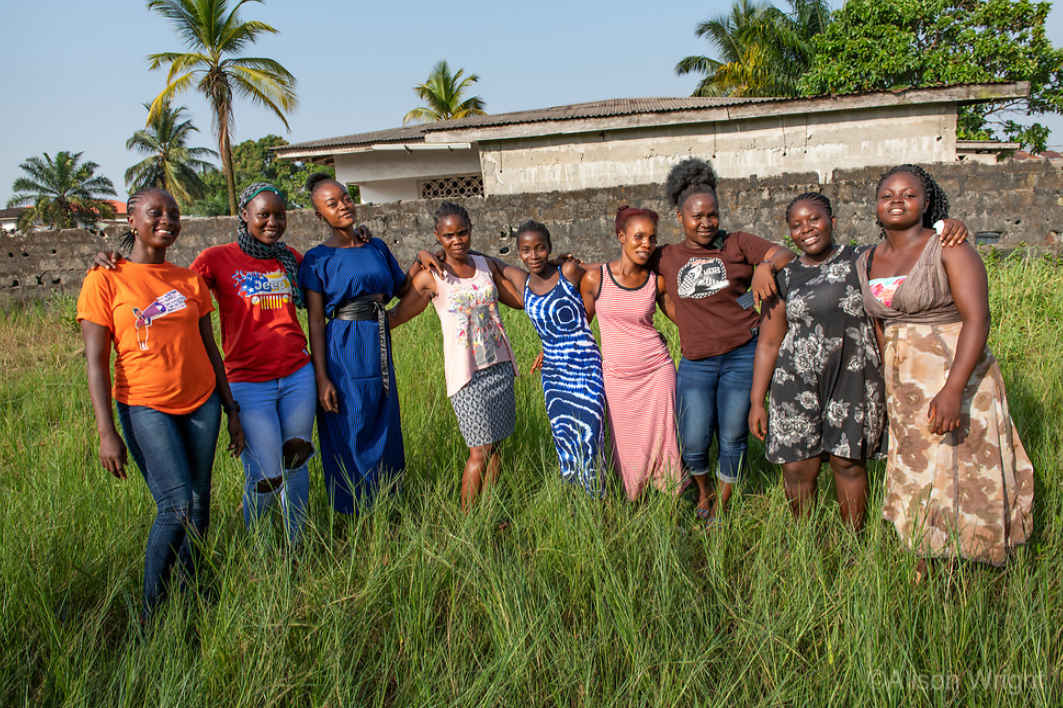 Josephine poses in a field outside her local clubhouse alongside several other young women who learned vocational skills through BRAC's youth empowerment program.
"Josephine is very respectful, passionate, and serious about her job, always on time and hard-working," says Joe, one of her bosses: a simple, but powerful remark about a young Liberian girl who was given the opportunity to engineer her own path and that of her daughters. 
Josephine agrees about her passion for her work, and excitedly shared, "My boss told me that once I get good enough, he'll teach me how to drive." The road ahead for Josephine is filled with endless possibilities and success.
Equipped with opportunities, support, and hope, women like Josephine can overcome great challenges. In honor of Women's History Month, consider making a gift to enable women to forge better futures for themselves, their families, and their communities. All donations are doubled this month only.