August 19, 2022
World Humanitarian Day: Celebrating the persistence of smallholder farmers
The worst global food insecurity crisis of our time is here. Learn how smallholder farmers like Matthew are combating the crisis and building resilience in their communities.

BY NATHANIEL WORLEY
All photos by Alison Wright.
Today, the world faces an unprecedented global food crisis. According to the World Food Programme, the number of people facing, or at risk of, acute food insecurity has nearly tripled since prior to the pandemic. On World Humanitarian Day, BRAC celebrates the resilience of smallholder farmers like Matthew who are growing nutritious food to help their families and communities thrive.
Matthew, 33, is a lead farmer in BRAC's agriculture program in Liberia. BRAC's learning-by-doing approach accelerated Matthew's success by providing him the training and tools needed to be resilient against economic, climactic, and agricultural shocks.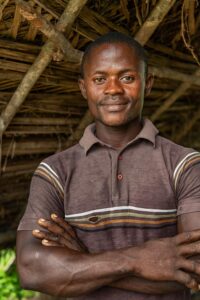 In 2020, Matthew participated in a three-day agricultural training through BRAC. He learned how to plant in lines, how to mulch to keep soil moist and control weeds, and how to plant a raised nursery to grow seedlings. BRAC provided Matthew, along with another lead farmer and 40 other farmers, with everything they needed for success: money for land preparation, seeds, wheelbarrows, watering cans, buckets, and fertilizer, among other tools. 
"I have always been a farmer; I learned from my parents who were also farmers," shared Matthew. "But my knowledge expanded when I did the three-day agricultural training through BRAC." 
Equipped with tools and training, Matthew expanded his agricultural business, and he now has the money to send his five children to school, see doctors, and be fully taken care of. Amid a global food crisis, he is producing an abundance of healthy, local produce for both his family and community.
Educating his children is very important to Matthew — he often takes time after working in the fields to help them with their homework and reading. He has high ambitions for his children's futures.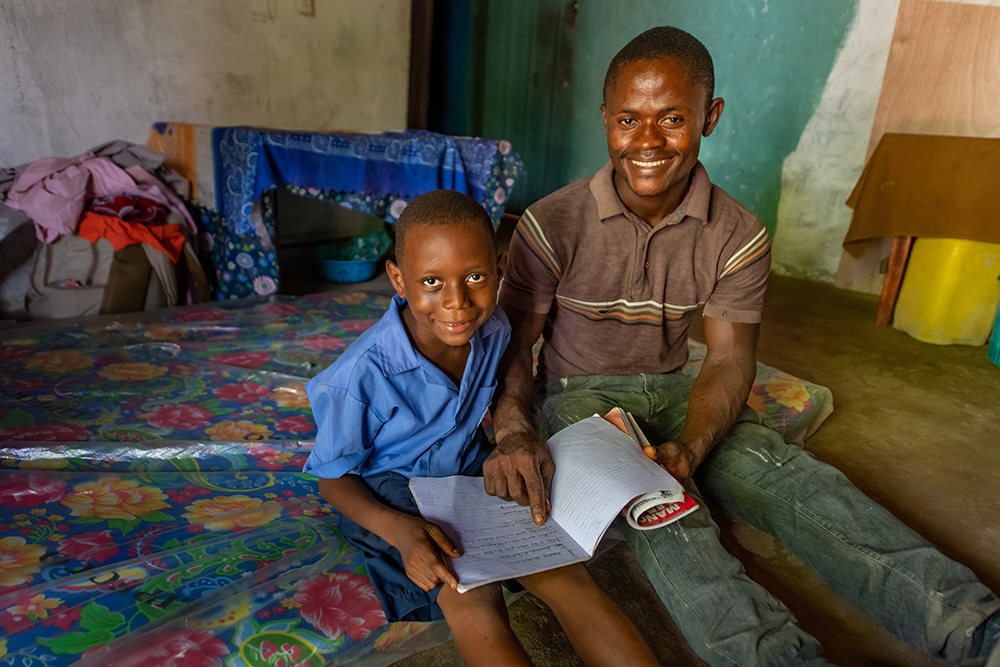 "I want my oldest son to be an engineer, my other son to be a doctor, and the girls to be lawyers – but I'd also like one of them to become a farmer so that our land will be taken care of," he shared. Spending time reading with his children and helping them with homework in their rented, concrete home is the part of the day that Matthew cherishes most.
Matthew goes beyond educating himself and his children. He leads 20 farmers in his community, working with them to cultivate several acres of land together as a cooperative and providing additional training and support when farmers run into challenges. Together, they grow fields of ripening bitter ball squash, corn, cucumbers, peppers, and okra.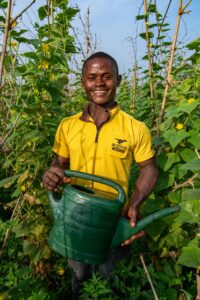 BRAC provided some of the tools and training that Matthew and his cooperative are using to expand their farm, but his dedication to building a successful future is entirely self-supplied. He works long days between the work he does at home with the children and his time spent in the fields. He helps the children get ready for school in the morning, then walks five kilometers to the fields. While he works in the fields, his girlfriend helps sell my produce in the market. When he comes home around dinner time, he spends as much time with his children as he can.
Matthew's work ethic is not a new trait. He had to step up from a young age after his father was killed in the first Civil War. 
"I learned how to take care of the home from my parents," he shared. "I want to teach the same to my children."
Though Matthew is no stranger to hardship, he is on the path to building a better life for himself and his family. Amid unprecedented global food crisis, he has built the resilience necessary to weather shocks and continue to provide for his family.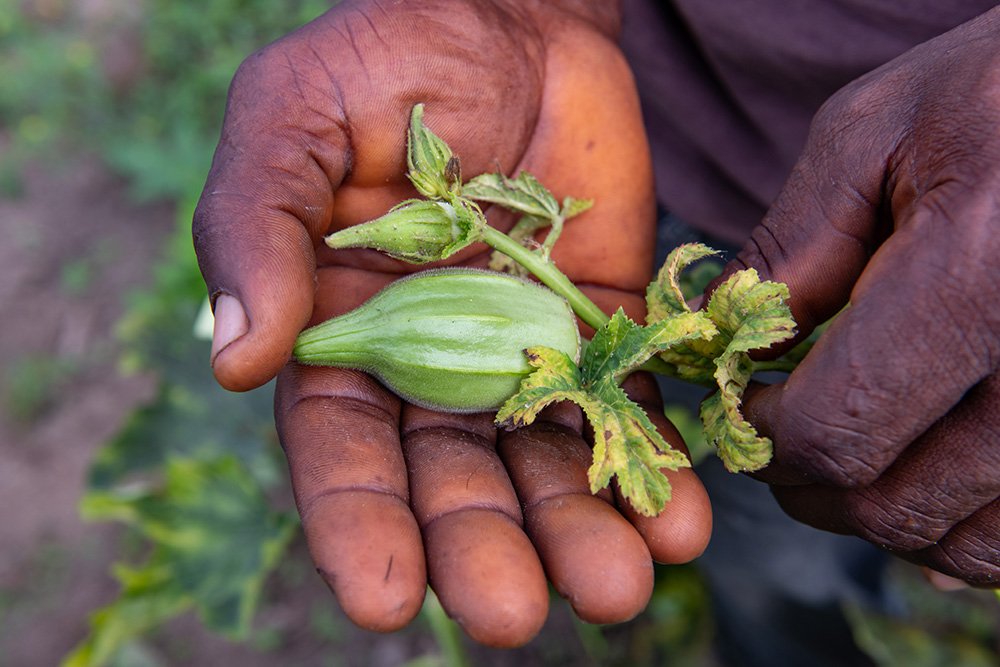 The worsening food crisis will continue to disproportionately impact families in the most vulnerable regions, but on World Humanitarian Day, BRAC remains committed to our long standing track record of responding to crises. Together, we can continue to meet immediate needs and build resilience for the future for those most marginalized.
Nathaniel Worley is Communications Intern at BRAC USA.