January 12, 2022
Year in photos 2021
In a year marked by immense challenges and daily triumphs, photos of memorable moments from 2021 remind us of the tremendous power of community and hope.

BY SARAH ALLEN
In a year that has shaken us deeply, the commitment of our strong family of program participants, supporters, partners, and staff has proven that hope can outlast any crisis.

Tested like never before, we have drawn strength from one another. And together, we were able to deliver solidarity and hope to millions of people in freefall.

Throughout 2021, the BRAC family withstood tremendous challenges and came together to achieve tremendous progress. We are humbled and proud to share some of our most memorable photographs from 2021—and the stories of hope behind them.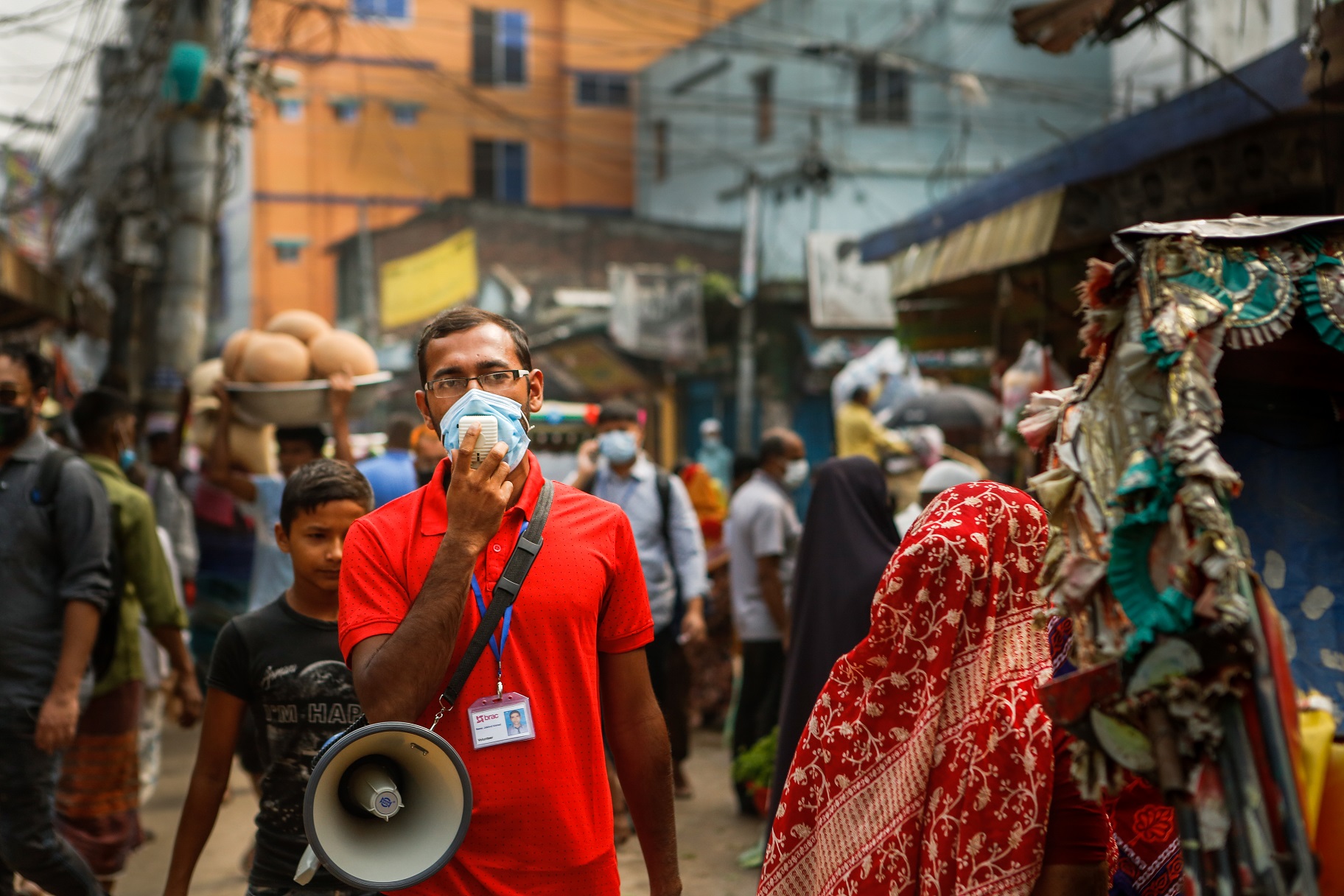 As new waves of COVID-19 surged around the world, BRAC deployed tens of thousands of staff members, volunteers, and community health workers to deliver public health messages and prevent the spread of the virus. Together, they have reached more than 100 million people with lifesaving information since the start of the pandemic. Photo: Kamrul Hasan, BRAC, Bangladesh.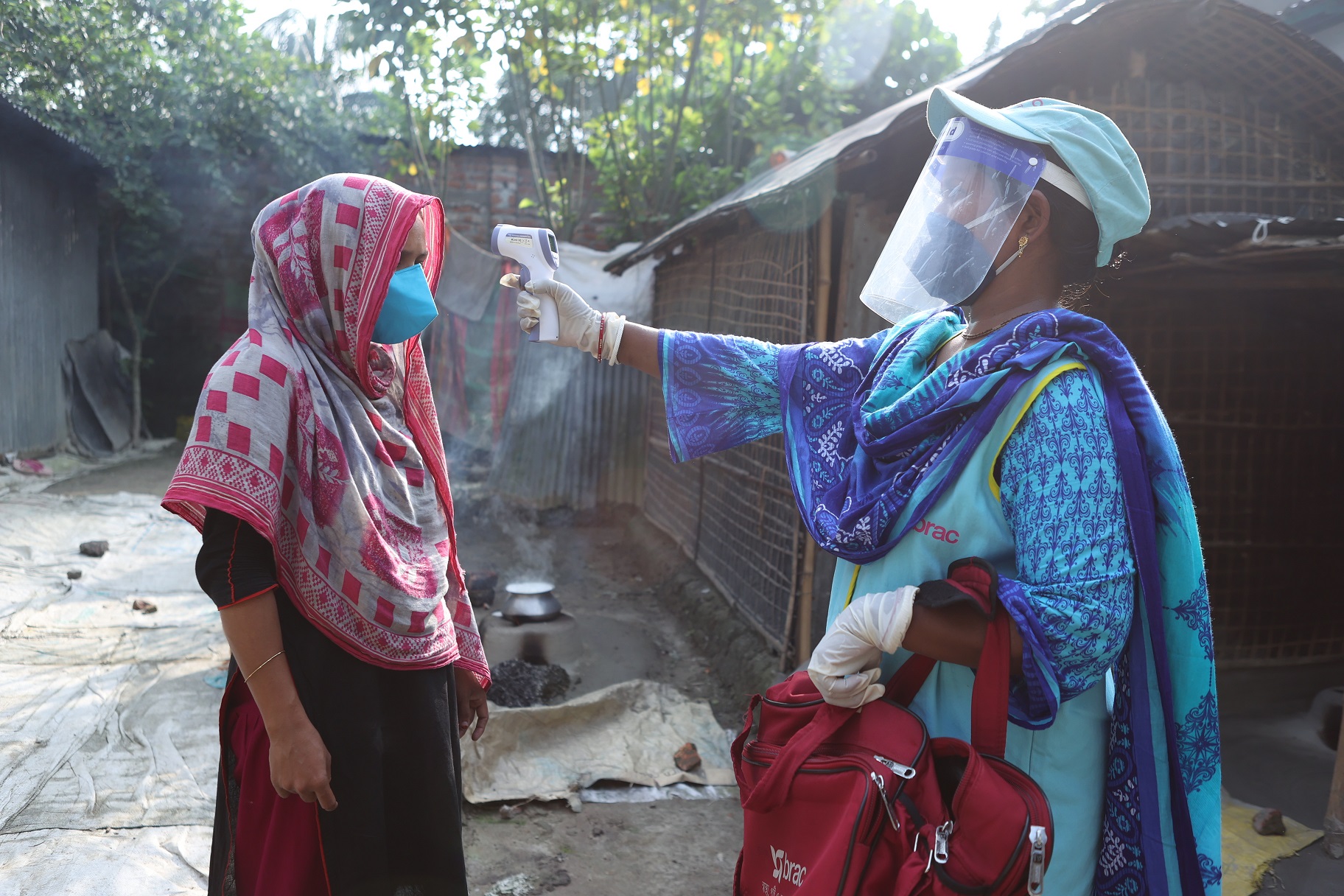 As COVID-19 surged, people continued to face everyday health challenges. BRAC's network of more than 50,000 community health workers in Bangladesh and beyond delivered lifesaving door-to-door care amid the pandemic, equipped with personal protective equipment and precautionary measures like temperature checks to keep patients safe. Photo: BRAC, Bangladesh.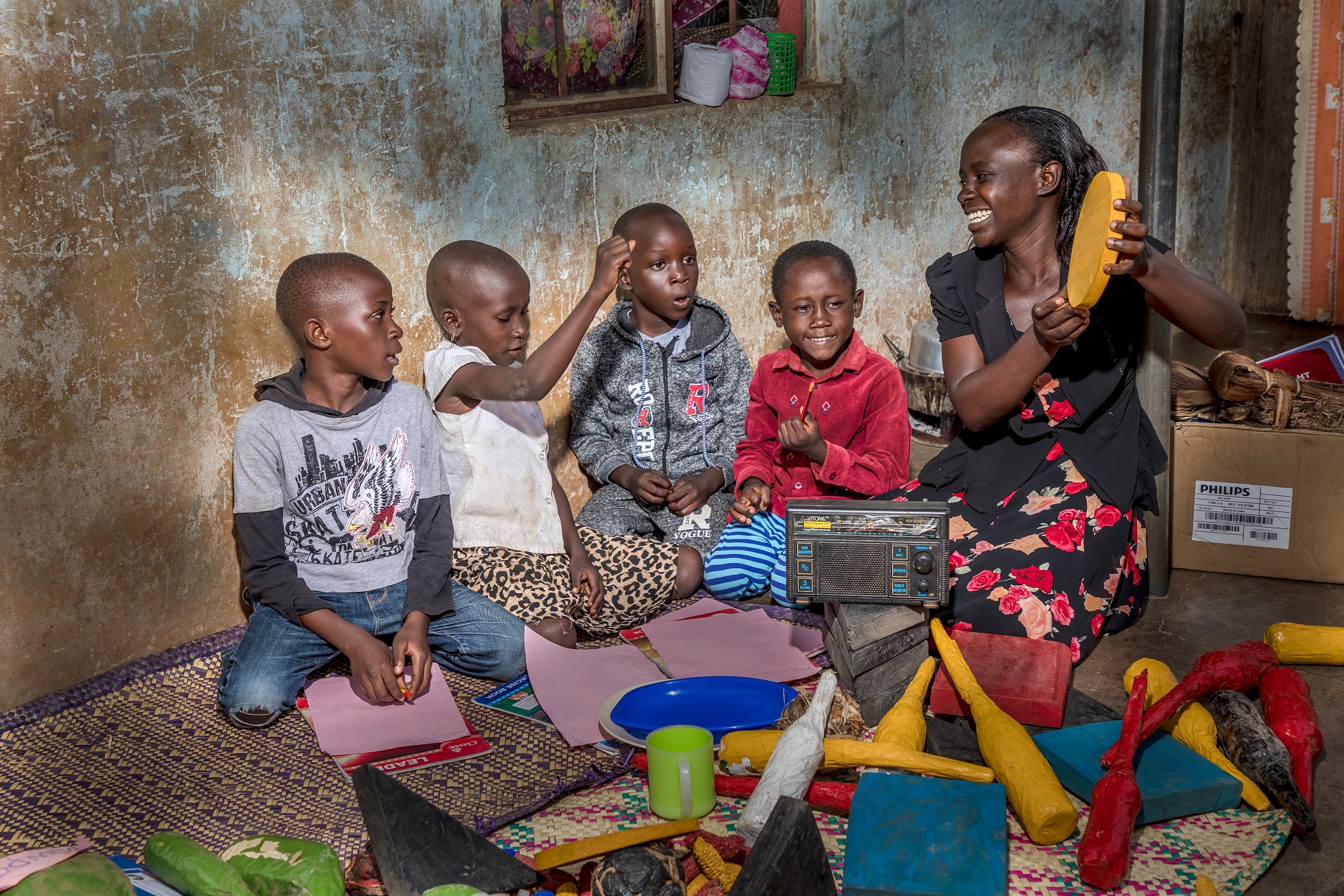 With schools closed for a large chunk of the year in many countries, children around the world were at risk of falling behind. BRAC offered remote learning opportunities through the radio, delivering messages for both children and parents on how to engage in playful learning at home. Above, a family in Uganda listens to BRAC's Play Lab radio programming and plays with homemade toys. Photo: BRAC, Uganda.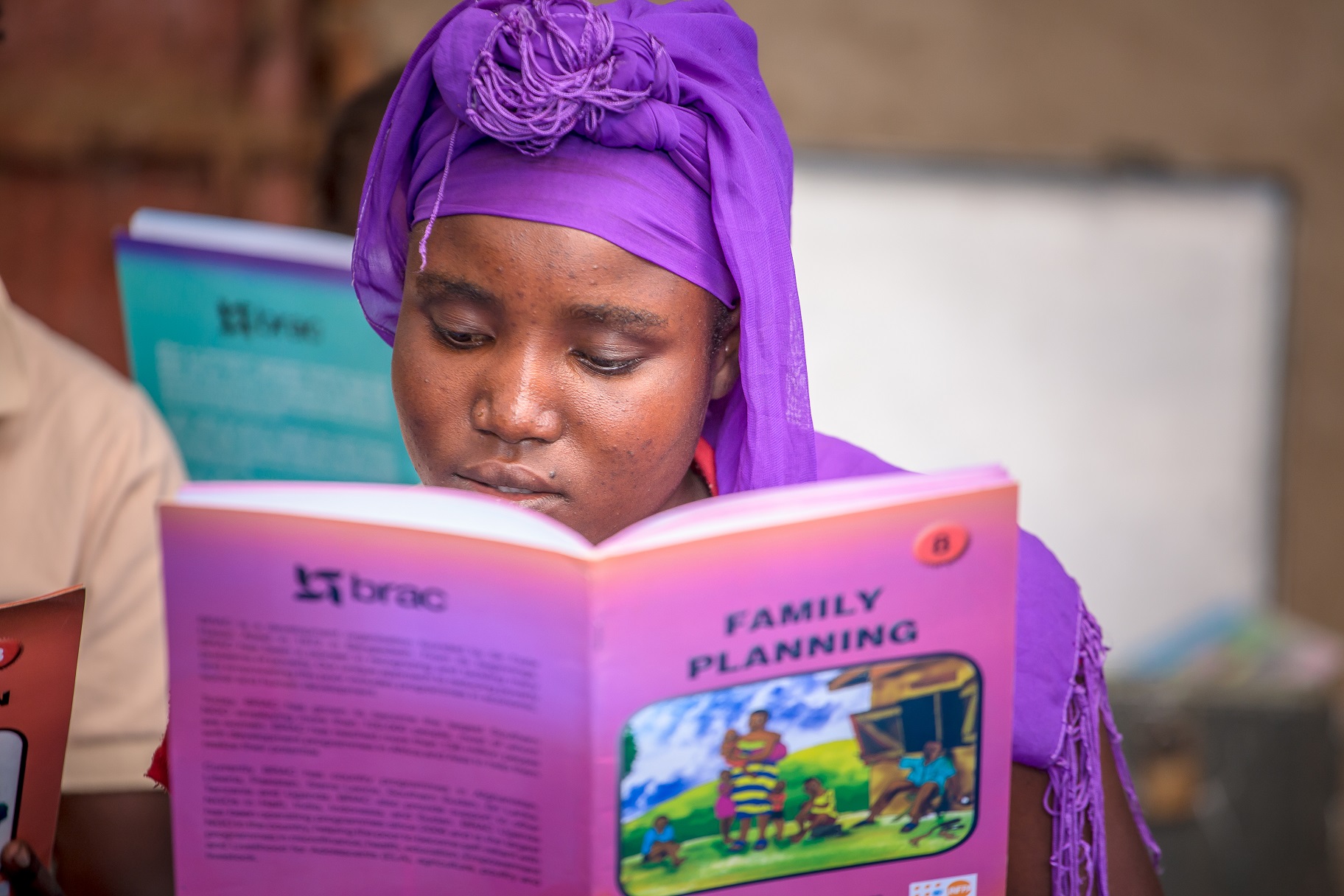 Around the world, girls have been particularly impacted by the pandemic, with rates of child marriage, school dropouts, and gender-based violence skyrocketing. In 2021, BRAC renewed its commitment to girls, delivering social empowerment, economic empowerment, and education through its Empowerment and Livelihoods for Adolescents clubs. In Uganda, girls learned valuable life skills through an engaging new set of books. Photo: BRAC, Uganda.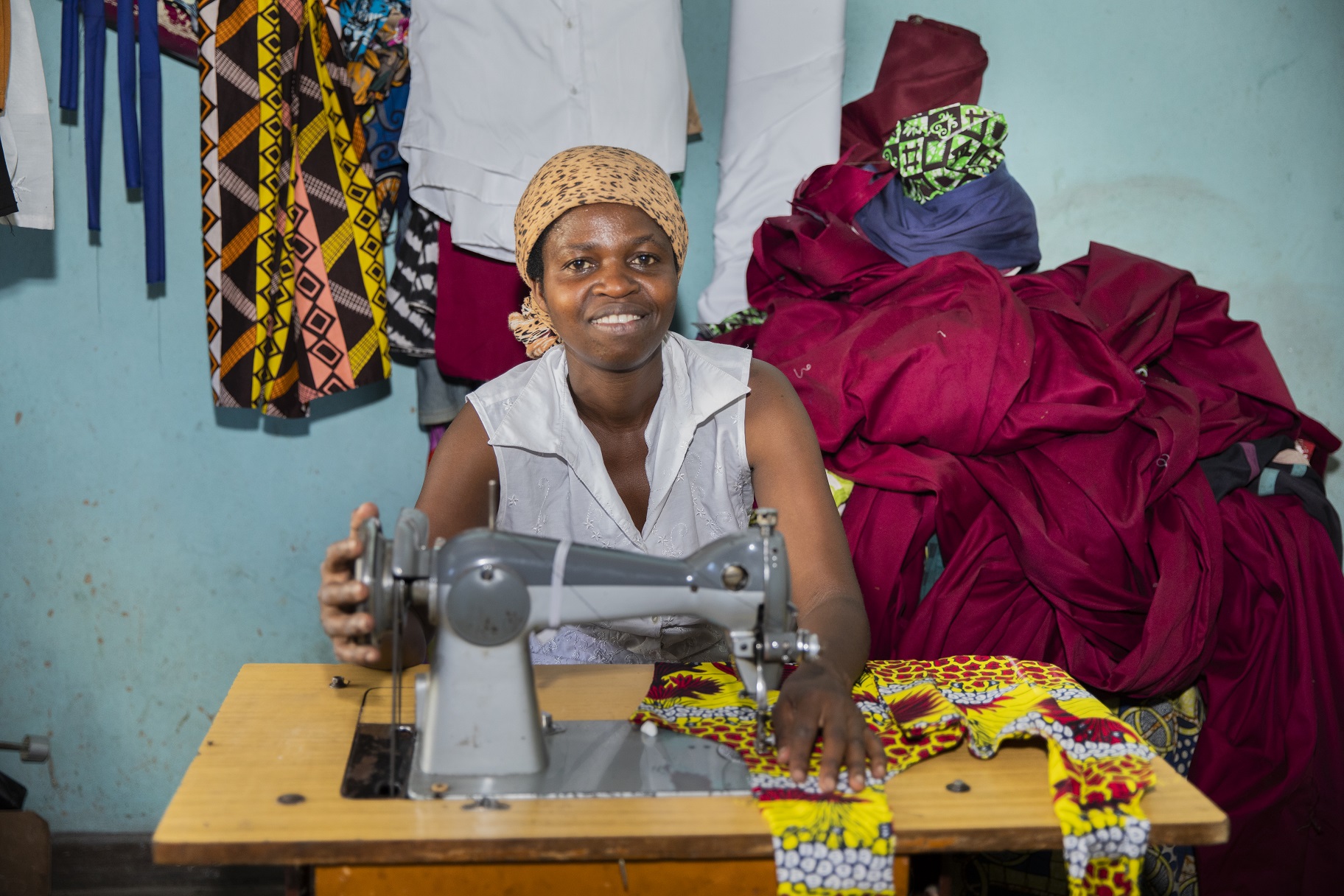 Last year, families everywhere felt the economic impacts of the pandemic. People like Marthe, a mother who had just opened a small business in Rwanda, were hit hard. But through BRAC, Marthe was able to take out a small loan to boost her business. Since then, she has taken out two additional loans, with plans to continue as a BRAC client and eventually open her own garment shop. "As a single mother, my main priority in life is to provide my daughter with proper education. I started a small business so I can give her a good life." Photo: JP, BRAC, Rwanda.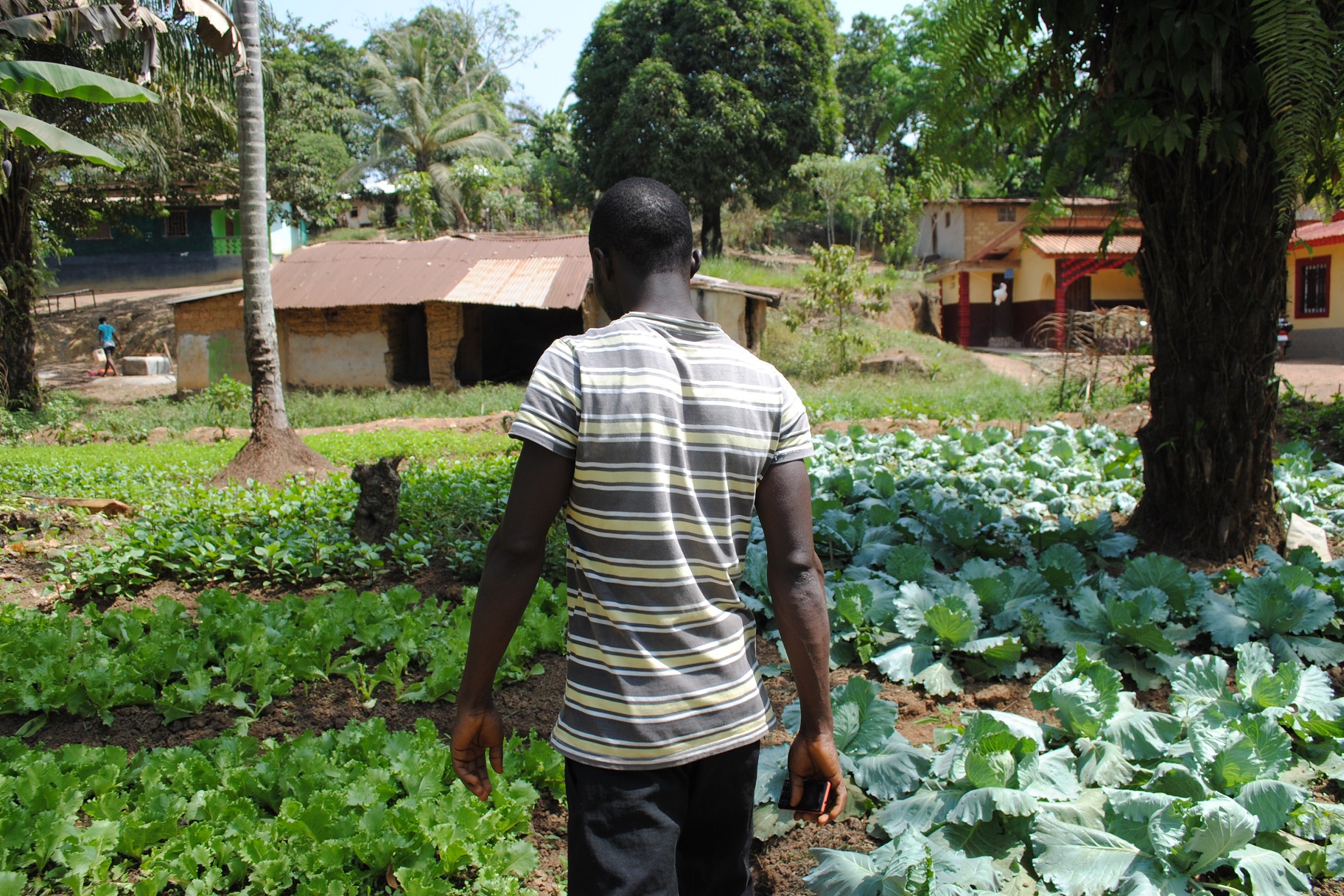 In Liberia and all over the world, food insecurity and hunger have risen sharply over the past two years. Smallholder farmers like Oliver have been critical to their communities, producing nutritious food to supply local markets. Oliver, who has for years raised seedlings, was a participant in BRAC's agriculture program, receiving new seeds and tools and learning new farming techniques. Since his training, he has begun to cultivate a new plot of land in addition to expanding his nurseries, increasing his income, and producing more food for his community. Photo: BRAC, Liberia.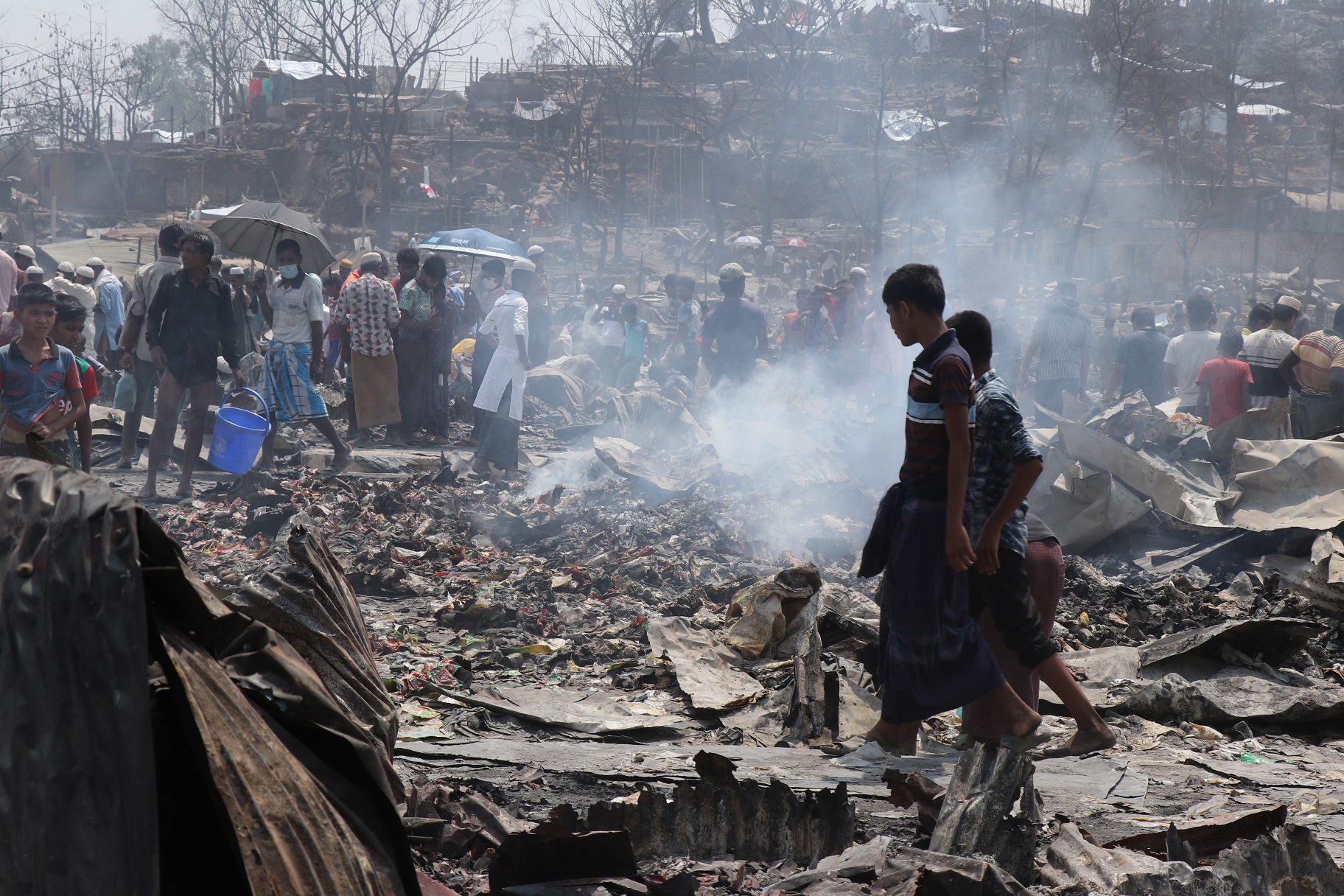 In March 2021, a devastating fire broke out in one of the Rohingya refugee settlements in Cox's Bazar, Bangladesh, leaving tens of thousands homeless. BRAC immediately mobilized its team of frontline staff and volunteers to deliver emergency medical support, food, clean water, and emergency shelters, extending a lifeline to hundreds of affected families. Photo: BRAC, Bangladesh.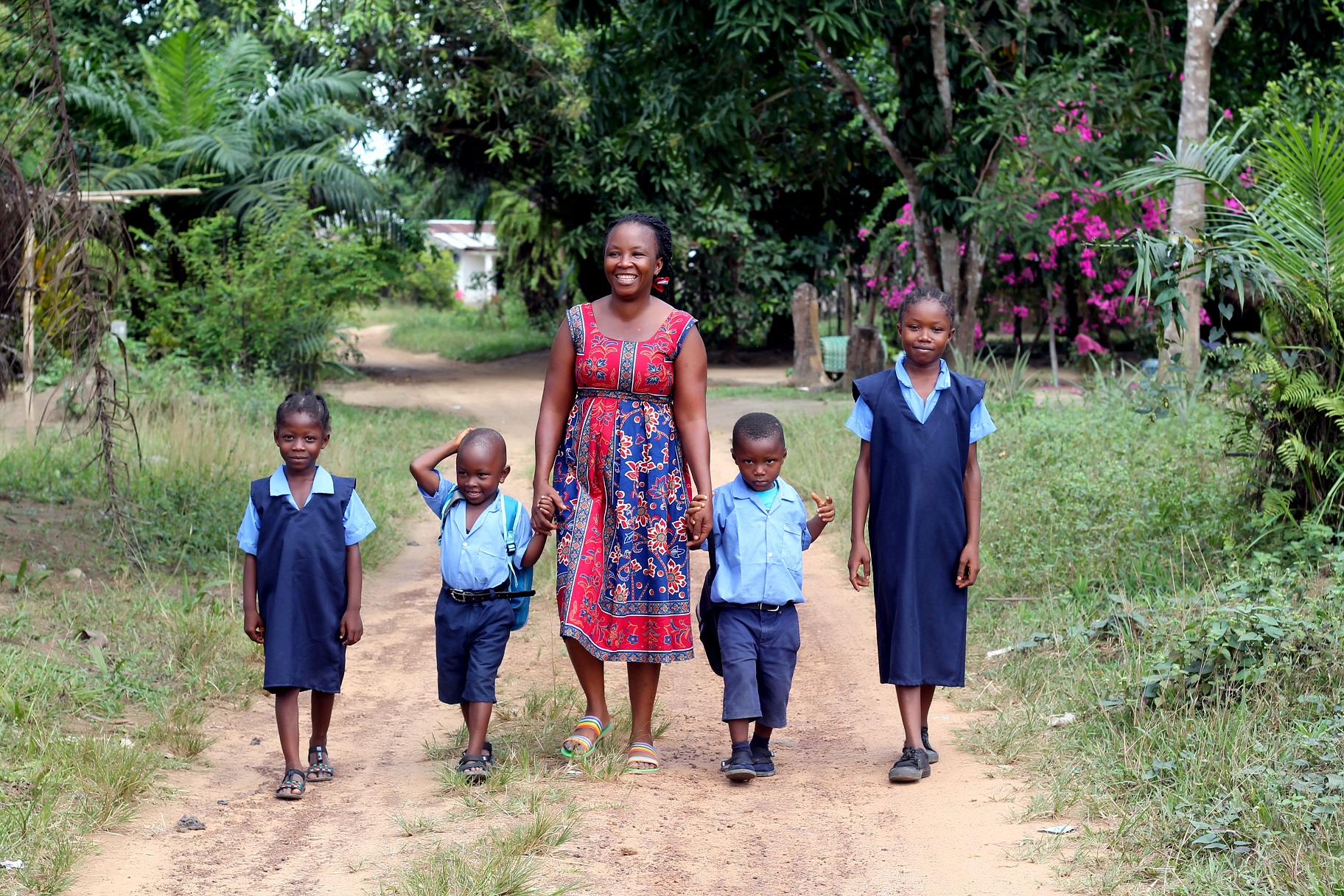 Even amid the darkest moments, there were countless stories of progress and hope. In Liberia, over 700 women like Elizabeth "graduated" from our Ultra-Poor Graduation program, paving sustainable pathways out of poverty. Prior to joining the Graduation program, Elizabeth's husband passed away, forcing her to give up their family business and begin subsistence farming to make ends meet. Now, with newfound skills and confidence, she has built a business raising farm animals, and she can feed her children and put them through school. Photo: BRAC, Liberia.
Despite the tragedies we have faced, each of these photos is evidence of the truly remarkable achievements that our staff, partners, and community of supporters made possible in 2021. Thank you for standing with us and working to leave no one behind.

This year, you can help us increase our impact to help more people rise above poverty by joining the Champions of Potential, our community of monthly givers. As a member, you will play a critical role in the fight to end global poverty. Activate your monthly gift today.
Sarah Allen is Communications Manager at BRAC USA.