February 07, 2023
Letter from the President: Three reasons I'm optimistic about 2023
The headlines and events of the past year gave us plenty of reasons to feel distressed

—

but as we reflect and look ahead, there are countless reasons for hope.

BY DONELLA RAPIER
Dear friends,
The headlines and events of the past year gave us plenty of reasons to feel distressed. It can be easy to lose sight of hope in the midst of so much worrying news of climate change, the impact of the war in Ukraine, rising global inequality, social injustice, and food and fuel inflation.
Without minimizing the challenges we face, the beginning of a new year feels like an important time to communicate key reasons we are optimistic about 2023. 
As we reflect and look ahead, there are countless reasons for hope. Data informs us that the well-being of millions of people around the world has dramatically improved over the past two decades alone. Today, the world has more proven solutions and promising evidence of what works in the fight to end poverty than it has ever had before. We have also witnessed a stronger commitment to prioritize locally-led solutions.
BRAC's founder, Sir Fazle Hasan Abed, understood that the world is full of hardship. He also realized that the world is full of stories of people triumphing over hardship. BRAC was born from an unwavering belief in the power of people to become agents of change in their own lives. Poverty is not destiny. With hope and community, there is always a way.
Three reasons I'm optimistic about 2023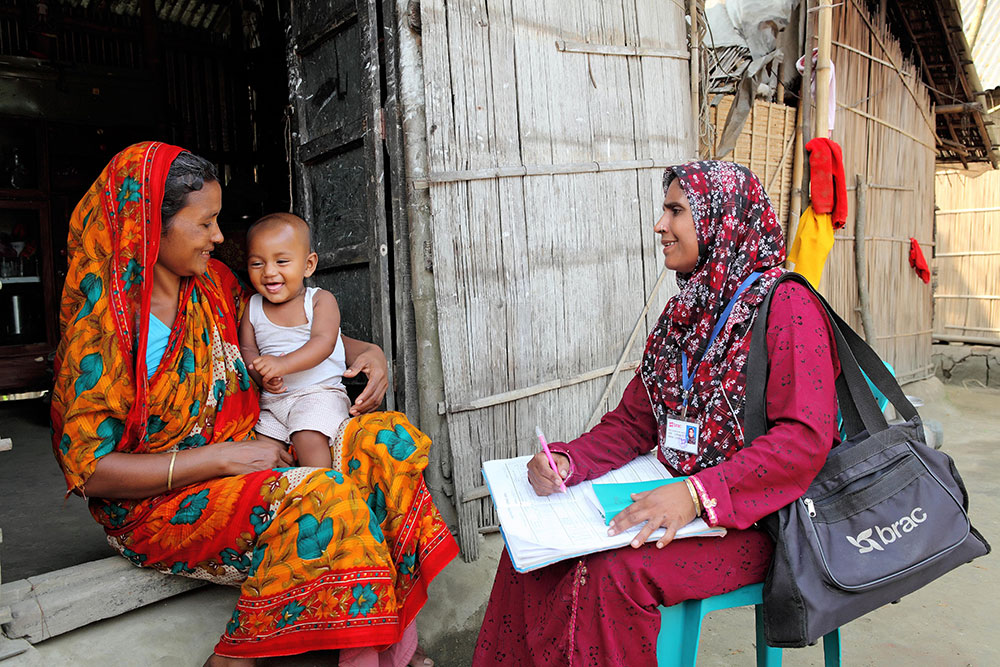 1. Children are healthier.
In 2023, fewer children under the age of five will die from preventable causes than ever before, according to a new report from UNICEF.
In fact, due to tremendous global collaboration and proven solutions, the rate of annual child deaths has been reduced by 59 percent in a single generation.
BRAC's health programs in Bangladesh, Afghanistan, Uganda, and other countries have contributed to this progress and helped save the lives of mothers and babies in vulnerable communities. In Uganda alone, BRAC's health programs contributed to a 33% reduction in infant deaths.
In 2023, our more than 50,000 community health workers will continue delivering lifesaving services to the last mile where they are most needed, preventing malnutrition and diseases, and bringing basic treatment and referrals for facility-based care to people's doorsteps.
Looking ahead, BRAC is now integrating mental health care into its health programs to support the needs of refugees, adolescents, and other vulnerable people.
Watch: Meet Ruth, one of BRAC's community health workers in Uganda.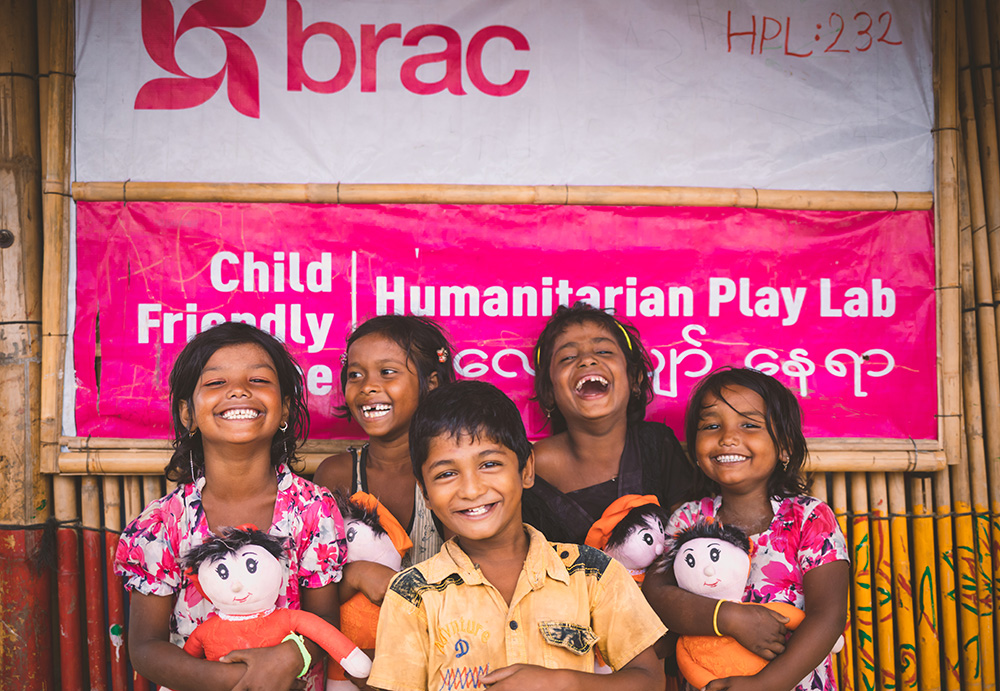 2. Play is powerful—and it's transforming early child development.
The number of children enrolled in pre-primary school around the world has increased from 60 million to more than 155 million worldwide in just three decades. A new study by BRAC in Bangladesh reveals that play-based learning in early childhood pre-primary programs can significantly narrow learning gaps among children, improve child development, and help achieve equitable education.
Play Labs, BRAC's flagship model for early childhood education, offer high-quality, low-cost, playful learning opportunities to children ages three to five in underserved communities. In addition to learning, play also enables children who have experienced trauma or stress to heal and develop resilience. 
In 2023, BRAC is launching a global early childhood development strategy that aims to improve the well-being and development of 10 million children through our Play Labs and through technical support to governments and other partners.
Watch: Meet Nasra, a child who attended BRAC's Play Lab in Tanzania.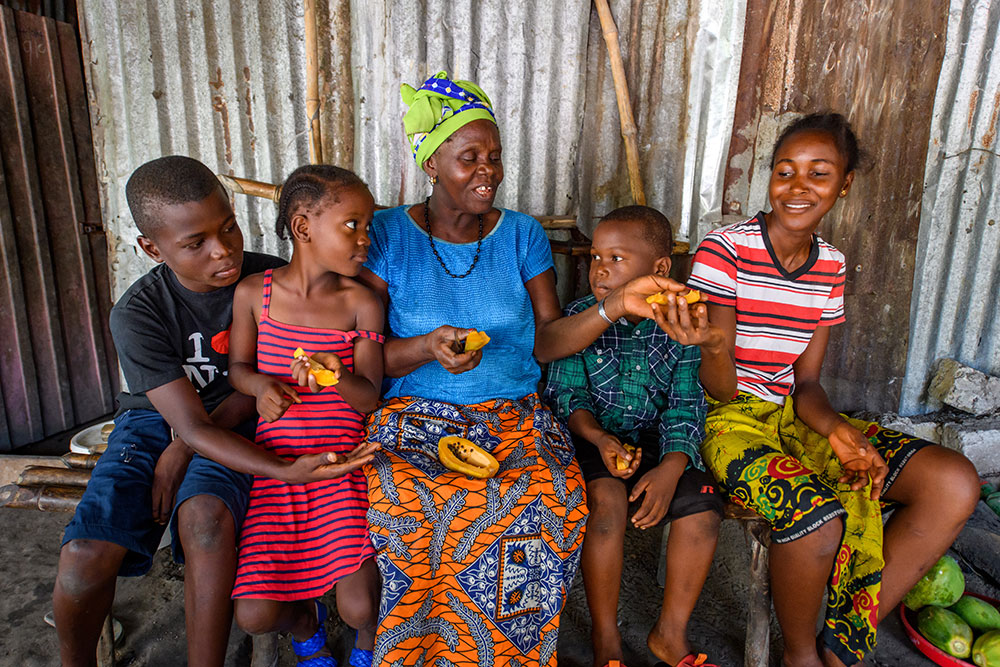 3. Increasing the power of women and girls helps break the cycle of poverty.
According to the World Bank, and other sources, Africa has the youngest population of any continent on earth: 70% of  sub-Saharan Africa is below the age of 30. Yet young women are vulnerable to poverty and exploitation and face limited job prospects.
BRAC's youth empowerment programs prioritize adolescent girls, combining social empowerment, economic empowerment, and education to equip them to reach their potential. These programs have helped reduce rates of school dropouts, child marriage, and teen pregnancy among participants, while also equipping girls with skills and training that improve their earning potential. 
Watch: Meet Noeline, a participant in a youth empowerment program in Uganda.
BRAC's Ultra-Poor Graduation approach provides women with tools, assets, training, as well as economic and social support, to break the cycle of poverty. The program has enabled more than 2.1 million families to lift themselves out of poverty in Bangladesh alone, and research shows that its economic benefits have been sustained by its exclusively women participants more than 10 years after graduating from the program. 
In 2023 and beyond, BRAC will scale up these programs to increase the power of girls and women and help them unlock their potential. 
The triumph of hope
Fifty years ago, BRAC was founded in Bangladesh, a newly independent country facing crippling poverty and devastation from a deadly cyclone.
Today, the World Bank hails Bangladesh as a global "model for poverty reduction." The country is now on track to graduate from the United Nations' Least Developed Countries category by 2026. It's living proof of the power of hope over fate.
BRAC has been a critical partner in Bangladesh's progress, developing innovations and solutions that have equipped millions to rise out of poverty.
This trend will continue in Bangladesh and in BRAC's other countries of operation around the world. We are piloting new approaches, scaling innovative solutions, putting people in poverty at the center of all our work, and rising to the challenge of climate change. 
Thank you for being part of this journey—and for your belief in BRAC. You prove every day that no matter the challenge, hope will always triumph over despair. 
Sincerely,

Donella Rapier
President and CEO
BRAC USA